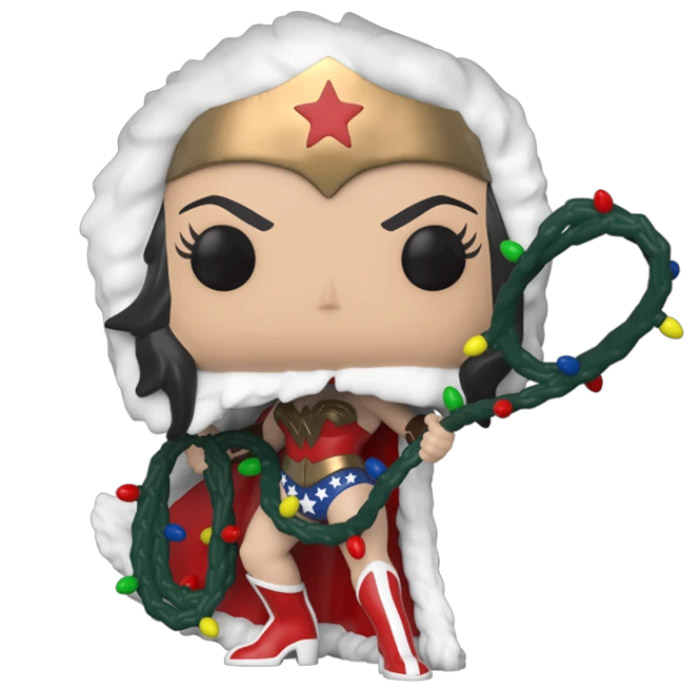 Figurine Wonder Woman with String Light Lasso (DC Comics)
La figurine Funko Pop Wonder Woman with String Light Lasso (DC Comics) vous intéresse ?

Vérifier la disponibilité sur

Une héroïne mythique
Wonder Woman est l'une des plus célèbres héroïnes de l'univers DC Comics. De son vrai nom Diana, elle est la dernière amazone créée, selon les versions, par Zeus lui-même ou par sa mère, pour combattre le dieu de la guerre Arès. C'est donc une créature semi-divine et immortelle. Elle est très rapide, puissante, quasi indestructible et une guerrière redoutable entrainée par sa mère et les dernières amazones sur l'île mythique de Themyscira. Le personnage fut créé pendant la seconde guerre mondiale pour combattre les nazis. Etant immortelle, on la retrouvera à différentes périodes de l'histoire, souvent dans des périodes de conflits ou de guerre comme la première guerre mondiale avant de la retrouver dans le monde moderne quand elle rejoint la Justice League de Batman et Superman. En plus de sa force et ses pouvoirs innés, elle est connue pour ses nombreux outils et armes comme les bracelets de pouvoir ou le lasso de vérité.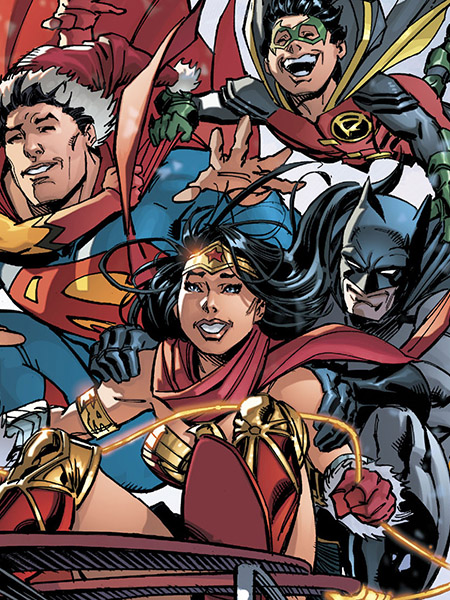 Une sacrée mère Noël
Funko a ici représenté Wonder Woman en sorte de mère Noël pour sa collection de figurines Holiday. Elle porte la version classique de son fameux costume, une sorte de justaucorps bustier aux couleurs du drapeau américain avec un aigle doré au niveau de la poitrine, ainsi que ses fameuses bottes rouges. Mais elle porte aussi une longue cape rouge bordée de fourrure blanche dont la capuche ne laisse dépasser que quelques mèches de ses cheveux noirs et son diadème doré sur le front. Dans ses mains, elle tient donc son lasso de vérité qui est ici une guirlande lumineuse multicolore qu'elle tient comme si elle s'apprêtait à piéger quelqu'un avec.