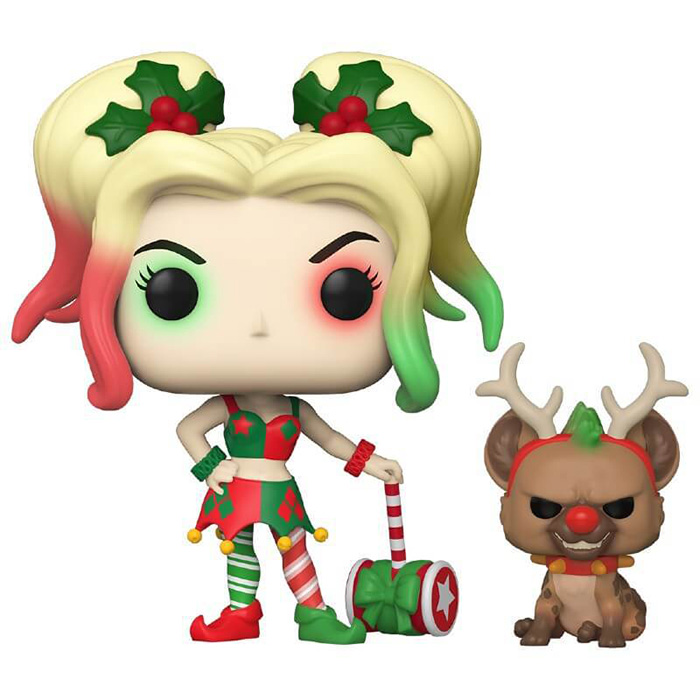 Figurine Harley Quinn and Little Helper (DC Comics)
La figurine Funko Pop Harley Quinn and Little Helper (DC Comics) vous intéresse ?

Vérifier la disponibilité sur

Une méchante pas si méchante
Harley Quinn est l'un des personnages les plus populaires de l'univers DC Comics. On la rencontre pour la première fois dans les comics Batman. C'était une brillante psychiatre travaillant à l'asile psychiatrique de Gotham City où elle avait comme patient le Joker. Elle tomba amoureuse de lui et l'aida à s'échapper, le suivant peut à peu dans sa folie. Elle devint une criminelle par amour pour lui, adoptant le personnage d'Harlequin et se rendant très populaire auprès des lecteurs de par son humour déjanté et son goût pour les armes comiquement larges. Pour cette raison, on lui donna ses propres aventures durant lesquelles elle put commencer sa rédemption, tout d'abord auprès du Suicide Squad puis, dans d'autres aventures, après sa rupture avec le Joker, quand elle décida de reprendre une vie à peu près normale où elle tenta de toujours agir pour le bien même si ses méthodes étaient parfois étranges et pas très morales.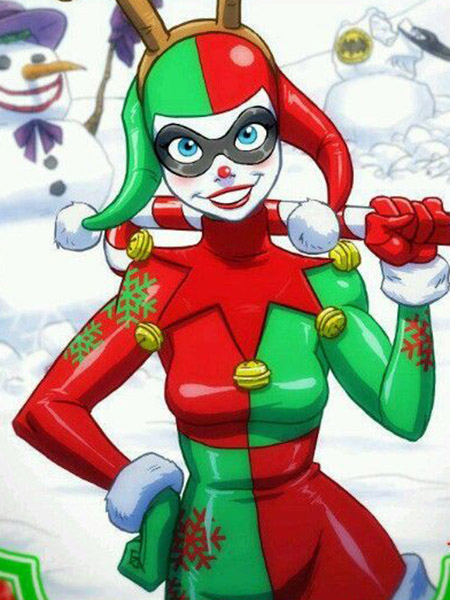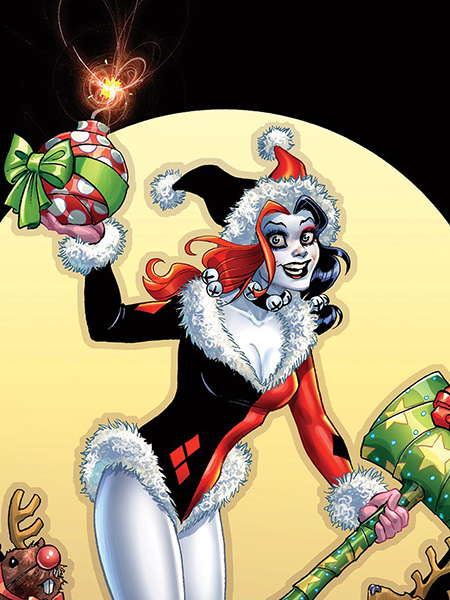 Un drôle de lutin
Funko a ici représenté Harley Quinn en version lutin du Père Noël pour sa collection de figurines Holiday. Elle porte un haut court et une jupette à pompons bicolores vert et rouge mais avec toujours les signes des cartes sur ses vêtements. Elle porte aussi des collants et des petites chaussures pointues aux couleurs assorties et tient sa fameuse masse décorée d'un ruban vert. Au niveau de la tête, ses cheveux blonds sont attachés en deux longues couettes sur les côtés et son maquillage est assorti aux pointes rouges et vertes de ses cheveux, et elle porte des branches de houx dans les cheveux. Enfin, elle est accompagnée de sa hyène domestiquée à qui elle fait porte des bois de renne et un petit collier rouge.