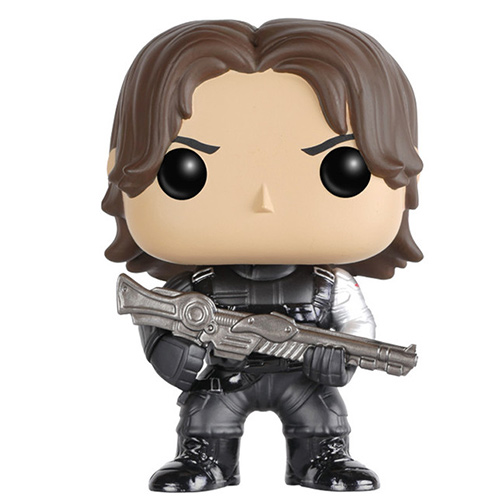 Figurine Winter Soldier (Captain America Civil War)
La figurine Funko Pop Winter Soldier (Captain America Civil War) vous intéresse ?

Vérifier la disponibilité sur

L'ami d'enfance de Captain America
Winter Soldier, de son vrai nom Bucky Barnes, est l'un des personnages principaux du film Captain America Civil War. Il apparait pour la première fois dans le film Captain America. Pendant la seconde guerre mondiale, Steve Rogers était un jeune américain souhaitant à tout prix rejoindre l'armée mais sa mauvaise condition physique l'en empêchait. Il participa alors à une expérience scientifique qui lui donna force, résistance et vitesse surhumaine et devint Captain America. Il forma un temps une équipe avec Bucky Barnes qui avait été capturé par les nazis d'Hydra et d'autres soldats mais fût laissé pour mort après le crash de son avion dans un lac gelé. 70 ans plus tard Il est retrouvé intact, et va alors rejoindre le SHIELD, une agence gouvernementale, et combattre de nouveaux dangers auprès des Avengers. Dans Captain America The Winter Soldier, il se rend compte qu'Hydra avait non seulement infiltré le SHIELD mais qu'ils avaient aussi récupéré Bucky Barnes, que Steve pensait mort durant l'une de leurs missions, pour en faire un super soldat. Dans Captain America Civil War, suite aux évènements de Avengers 2 à Sokovia, le gouvernement veut imposer plus de contrôle aux Avengers et veut éliminer Bucky Barnes alors que Steve Rogers avait réussi à faire revenir son ami en effaçant le lavage de cerveau qu'il avait subit par Hydra. Mais Captain America n'a pas l'intention de laisser ça arriver, il devra alors se confronter à Iron Man et son équipe mais il pourra aussi compter sur l'aide de Falcon, Scarlett Witch et son ami Bucky Barnes.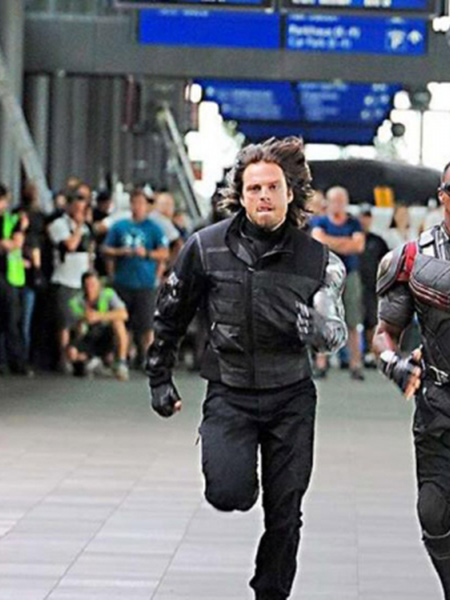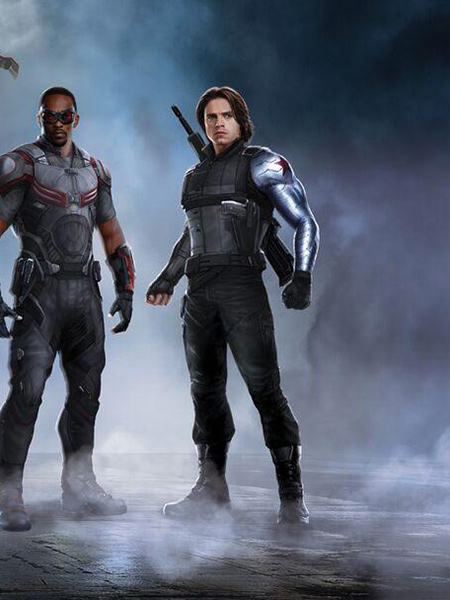 Une figurine en mouvement
Maintenant que l'on connait l'identité du Winter Soldier, il est représenté avec le visage découvert. Au niveau du corps, on retrouve bien sa combinaison noire de soldat furtif dont les détails sont joliment représentés. Comme dans le film, toute le reste de sa tenue est noire. Lorsqu'il tombe d'un train dans Captain America et qu'il est laissé pour mort, il est récupéré par Hydra et ressuscité mais comme il a perdu son bras, Hydra le remplace par un bras métallique très bien représenté ici avec l'étoile rouge sur son épaule. Dans ses bras, Bucky tient une impressionnante arme à feu aux détails joliment reproduits. Au niveau de la tête, Bucky a un visage tout simple mais ses sourcils lui donnent un air fâché et on retrouve les cheveux mi-longs qu'il porte depuis Captain America The Winter Soldier.