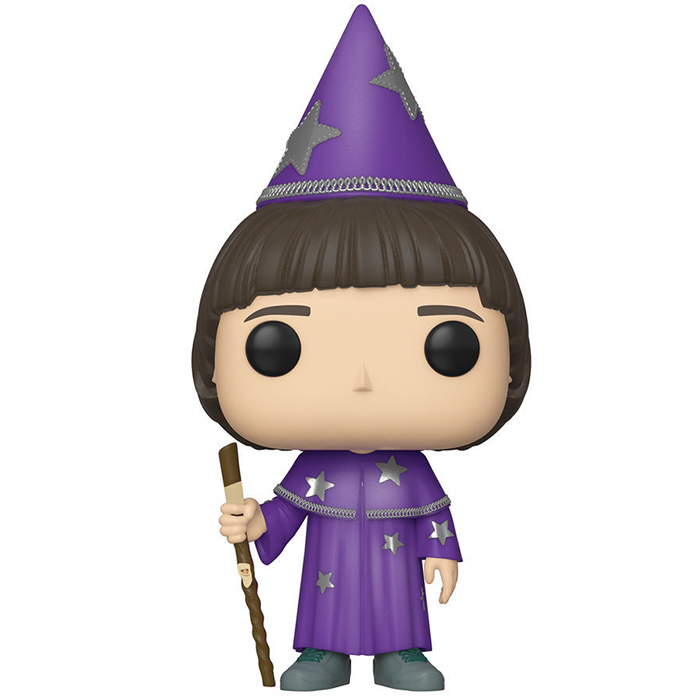 Figurine Will The Wise Glows In The Dark (Stranger Things)
La figurine Funko Pop Will The Wise Glows In The Dark (Stranger Things) vous intéresse ?

Vérifier la disponibilité sur

Le derniers des mages
Will est l'un des personnages principaux de la série Stranger Things. En saison un, c'était lui qui se faisait enlever par la créature de l'Upside Down. Mais après avoir été sauvé, il ne se sentait pas complètement normal en saison deux. Et pour cause, il était possédé par la créature qui avait laissé une trace en lui. En saison trois, la vie de Will est enfin redevenue normale et il profite de son été avec ses amis. Seulement, de plus en plus ses amis s'intéressent plus aux filles qu'aux jeux qu'ils avaient ensemble avant, les jeux de role notamment. Alors quand ses amis se lamentent de leurs problèmes avec leurs petites amies, Will enfile sa tenue de mage et insiste pour organiser une partie. Malheureusement, il ne parvient toujours pas à capter l'attention de ses amis et rentre chez lui. C'est là qu'il ressent à nouveau cette drôle de sensation et se rend compte de ce qu'il avait préféré ignorer jusque là : le monstre qui règne sur l'upside down est de retour à Hawkins et leurs vies à tous sont en danger.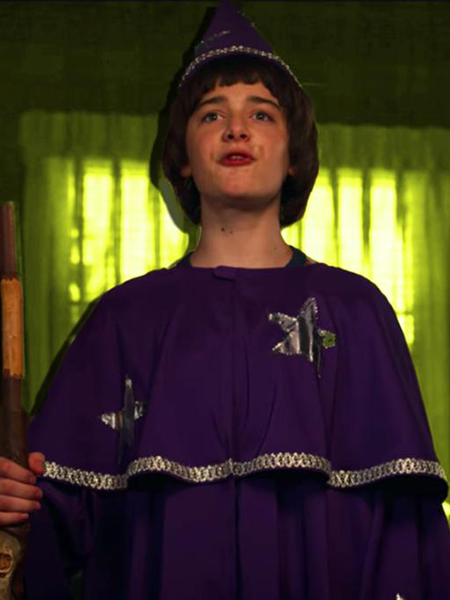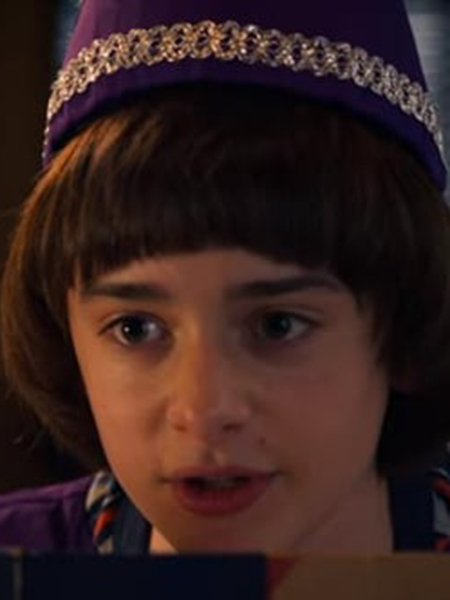 Will prend son rôle au sérieux
Pour cette figurine exclusive de Will, Funko l'a représenté avec la tenue de mage qu'il porte pour sa partie de jeu de rôle et cette fois en version glow in the dark. Sa robe est violette, longue, avec une sorte de cape supplémentaire sur les épaules et quelques étoiles argentées à plusieurs endroits. Au niveau de la tête, on retrouve sa coupe de cheveux au bol caractéristique et il porte un chapeau pointu assorti à sa cape avec deux grosse étoiles cousues dessus. Enfin, il tient un baton en bois grossier qui correspond bien à son personnage. Dans le noir, ce sont les étoiles argentées qui brillent.