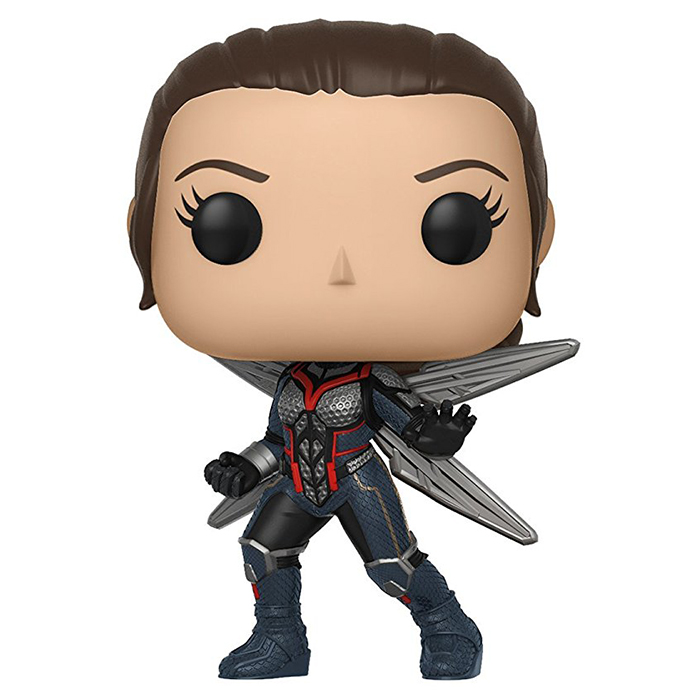 Figurine Wasp unmasked (Ant-Man And The Wasp)
La figurine Funko Pop Wasp unmasked (Ant-Man And The Wasp) vous intéresse ?
Vérifier la disponibilité sur

Enfin le rôle qu'elle méritait
De son vrai nom Hope Van Dyne, The Wasp est une des héroïnes du film Ant-Man And The Wasp. C'est une scientifique qui travaillait pour l'entreprise que son père, Hank Pym, avait créé avant d'en être évincé. Dans le premier film, ils croient que l'un de leurs anciens collègues a prévu de vendre la combinaison qu'Hank a inventé et lui permet de rétrécir à la taille d'une fourmi, à des clients mal intentionnés. Et alors qu'Hope avait décidé de se servir elle-même du costume pour voler le prototype de leur collègue, Hank a décidé de recruter Scott Lang, un brillant voleur au grand coeur, au grand dam d'Hope. A la fin du film, ils ont développé une relation qui est interrompue brutalement quand celui-ci va aider Captain America dans une mission dangereuse et se retrouve assigné à résidence. Dans le second film, Hope a enfin revêtu le costume de The Wasp et elle et son père ont pour projet d'aller récupérer leur mère bloquée depuis des années sur le plan quantique, trop petite pour pouvoir revenir à sa taille normale. Mais quand un mystérieux personnage les empêche de récupérer les matériaux manquants pour finir de construire leur machine, ils vont se retrouver à demander l'aide de Scott Lang un peu malgré eux.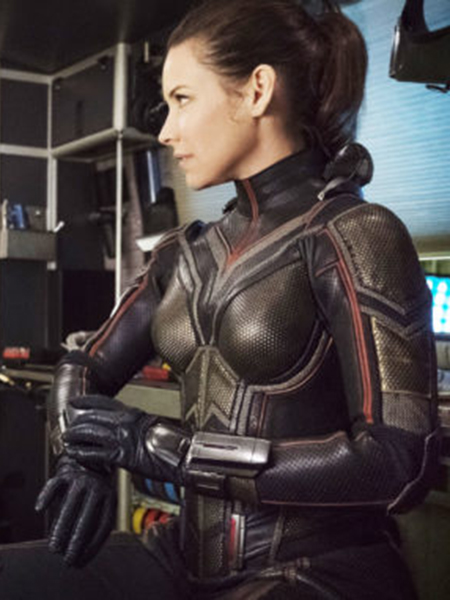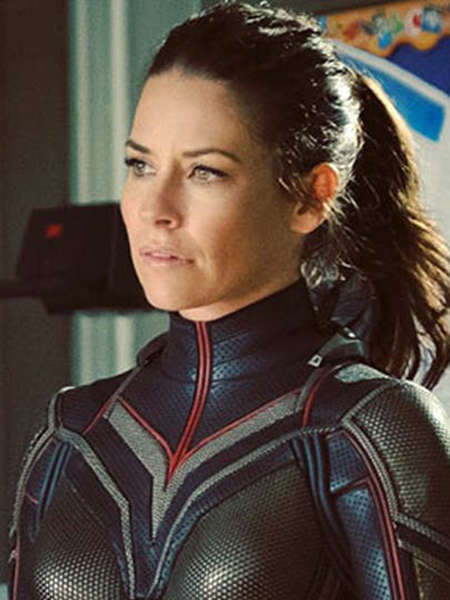 La guêpe démasqué
Pour cette figurine chase, Funko a décidé de représenter Hope avec son costume mais sans le casque qui cache son visage. Comme sur la version normale de la figurine, Hope porte donc ce costume moulant bleu, gris et noir avec des touches de rouge. Ses ailes mécaniques en métal sont ouvertes dans son dos et elle est en posture de combat, un bras en avant et les jambes légèrement pliées. Au niveau de la tête, ses cheveux bruns sont ramenés en queue de cheval à l'arrière du visage avec deux mèches tombant sur l'avant du visage.