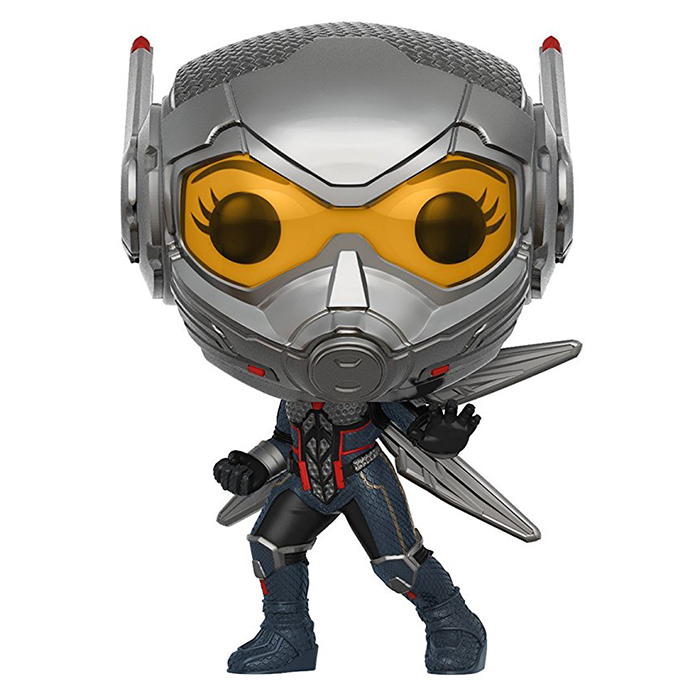 Figurine Wasp (Ant-Man And The Wasp)
Une héroïne piquante
Wasp est l'un des personnages centraux du film Ant-Man and The Wasp. De son vrai nom Hope Van Dyne, on l'avait découverte dans le premier opus des aventures de Ant-Man. C'est la fille du scientifique Hank Pym et elle-même une brillante scientifique. Hank avait fait appel à Scott Lang, alias Ant-Man, pour récupérer les plans d'une de ses inventions que son ancien collègue comptait utiliser à des fins pas très altruistes. Pendant tout le film, Hope était très critique et un peu jalouse de Scott Lang car elle comptait utiliser le costume d'Ant-Man elle-même. Mais finalement ils tombèrent amoureux à la fin du film. Dans le deuxième opus, Scott est assigné à résidence après avoir aidé Captain America. De leur côté Hank et Hope ont mis au point un costume pour Hope, cette fois avec des ailes, et ils travaillent à une machine qui leur permettra d'aller sur le plan quantique afin de retrouver la mère de Hope qui s'y est perdue il y a déjà de nombreuses années.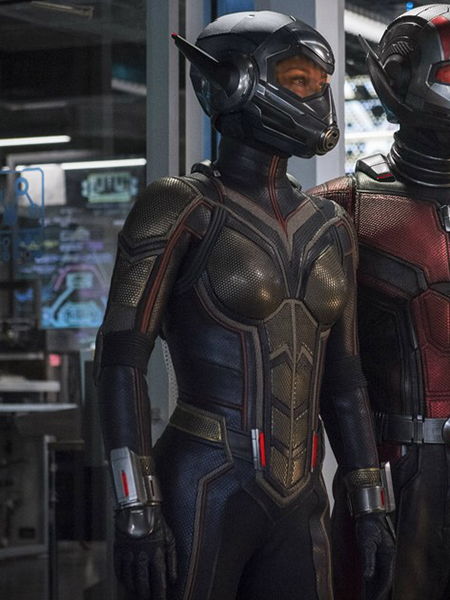 Un costume encore plus élaboré
The wasp, la guêpe en français, est donc un costume qui permet, comme celui d'Ant-Man, de devenir très petit, mais dans son cas, ça lui permet aussi de voler. Elle est représentée en pleine action et avec ce costume moulant aux motifs ressemblant à un nid d'abeille. Elle porte des renforcement aux genoux, à la taille et aux poignets. Dans son dos, on peut voir les ailes métalliques en deux parties qui lui permettent de voler et, enfin, au niveau de la tête, on retrouve le casque similaire à celui d'Ant-Man, si ce n'est que sa visière est jaune et qu'elle a deux sortes d'antennes des deux côtés de la tête.