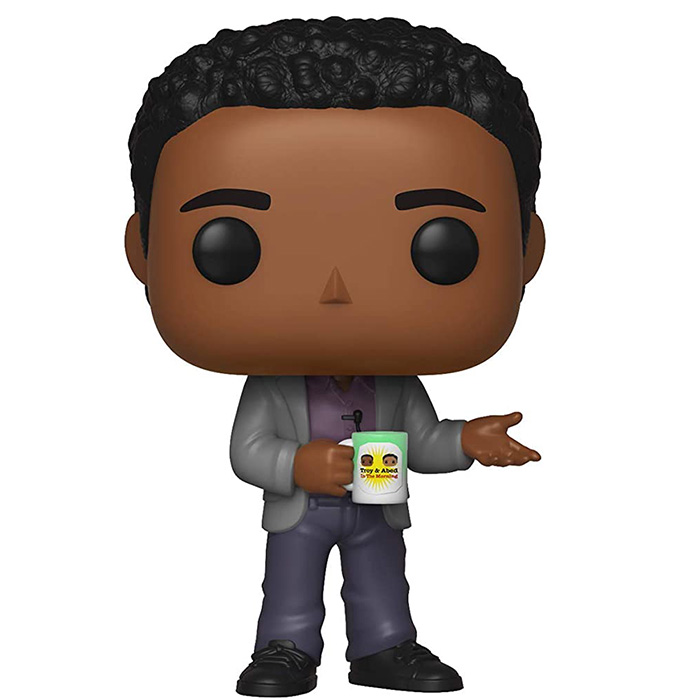 Figurine Troy Barnes (Community)
L'athlète devenu nerd
Troy Barnes est un des héros de la série Community racontant les aventures d'un groupe d'étude dans une université communautaire. Celui-ci est constitué de personnes très différentes dont une mère au foyer, un avocat véreux et un riche retraité. Troy était un athlète au lycée mais qui s'est vu retirer sa bourse pour une université prestigieuse après une blessure. Il se retrouve donc dans cette université sans vraiment savoir ce qu'il veut faire de sa vie. Dès ses débuts dans le groupe d'étude d'espagnol, il se rapproche tout particulièrement d'Abed, un étudiant en cinéma qui l'embarque dans ses passions pour les séries télé et cette façon qu'il a de voir leurs vies comme des films et des épisodes de série. Plus tard, il va être approché par le directeur d'une école de plomberie pour ses talents innés.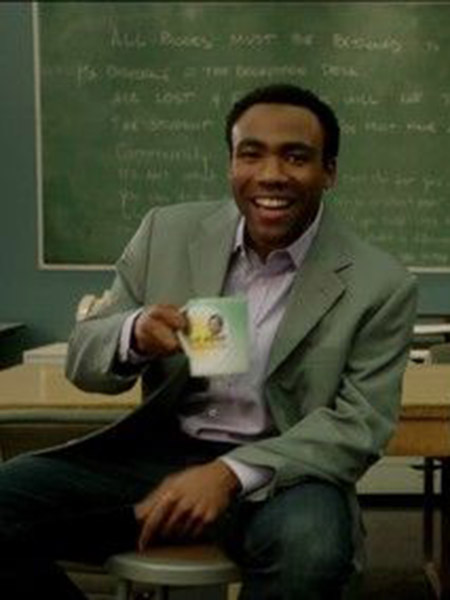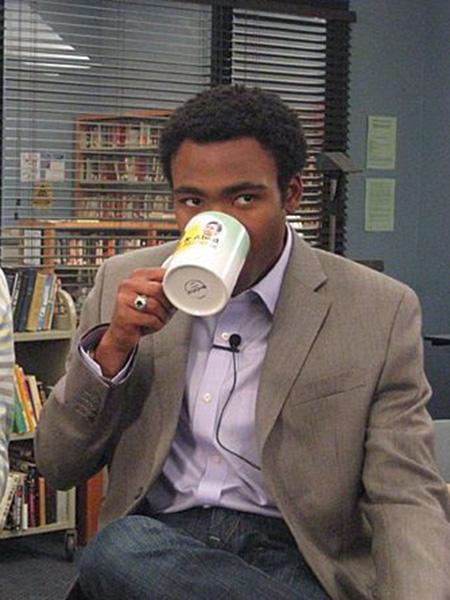 Un drôle de présentateur
Troy est ici représenté en train de présenter la fausse émission de télé matinale que lui et Abed ont créée. Il porte un pantalon violet foncé avec une chemise assortie et une veste grise. On retrouve sa peau marron ainsi que ses cheveux noirs coupés relativement courts. Dans sa main droite, il tient un mug avec le logo de la fausse émission qu'ils ont créée "Troy and Abed in the morning."