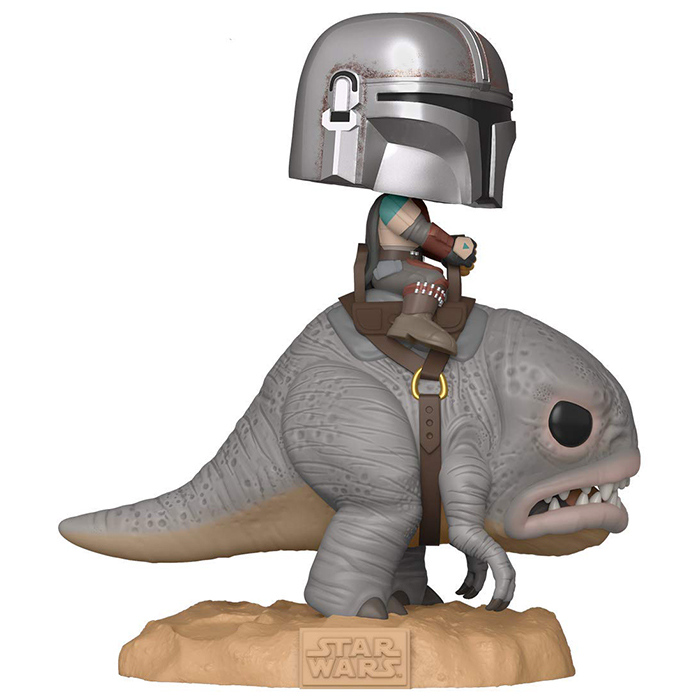 Figurine The Mandalorian on Blurrg (Star Wars The Mandalorian)
La figurine Funko Pop The Mandalorian on Blurrg (Star Wars The Mandalorian) vous intéresse ?

Vérifier la disponibilité sur

Une monture pas commode
The Mandalorian est le héros de la série du même nom se déroulant dans l'univers Star Wars. Il fait partie du peuple des Mandalorian qui, dès le jour où ils enfilent leur casque, ne peuvent plus jamais le retirer devant quelqu'un d'autre au risque de ne plus jamais pouvoir le remettre. C'est aussi un chasseur de prime qui au début de la série accepte une mission non officielle pour une très grosse somme. Il se rend donc sur la planète en question, une planète quasi désertique, sur laquelle il va rencontrer des difficultés pour se déplacer. Heureusement, il sera aidé par Kuiil qui va l'aider à domestiquer un animal local à l'allure de dinosaure avec une tête de poisson. Ce qui lui permettra enfin de trouver la cible qu'il est censé ramener à son client.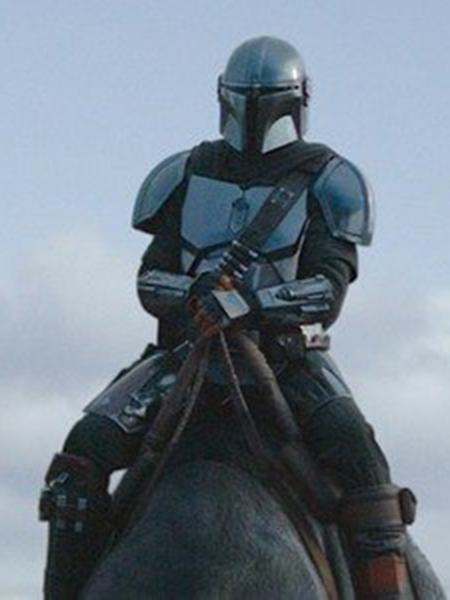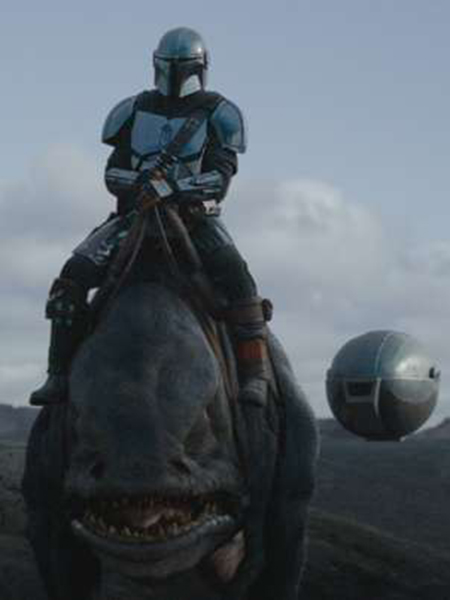 Une domestication compliquée
Pour cette figurine pop rides, Funko a donc représenté The Mandalorian sur le dos du blurrg. La créature a donc un corps gris avec une longue queue et des pattes arrières puissantes pouvant ressembler à celles d'un éléphant. Ses pattes avant sont en revanche beaucoup plus petites comme celles d'un tyrannosaure. Il n'a pas de cou et son corps est trapu avec une tête ressemblant à celle d'un piranha. Il y a une selle accrochée autour de son buste et le Mandalorian est assis dessus. Il porte son habituelle armure avec une longue cape et des bottes autour desquelles sont accrochées des munitions. Enfin, il porte ce casque caractéristique qu'il ne retire jamais.