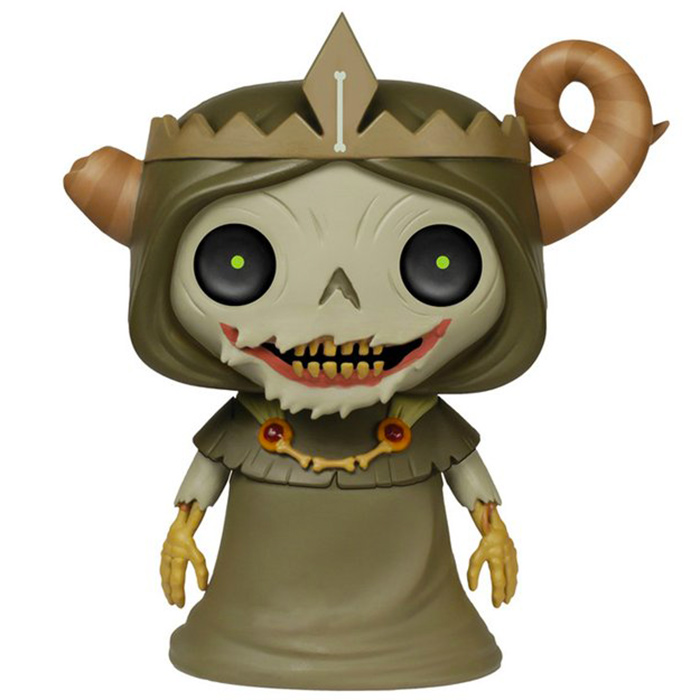 Figurine The Lich (Adventure Time)
Le roi mort-vivant
Autrefois connu sous le nom de Lich King, celui est un des plus grands ennemis de Finn et Jake dans le dessin animé Adventure Time. On y suit les aventures de Finn et Jake sur la Terre, aujourd'hui appelée Ooo, mille ans après une guerre nucléaire, où la magie est de nouveau présente. The Lich est un mort-vivant et l'équivalent diabolique de Finn. De ce fait, ils seront souvent amenés à se rencontrer et à se combattre.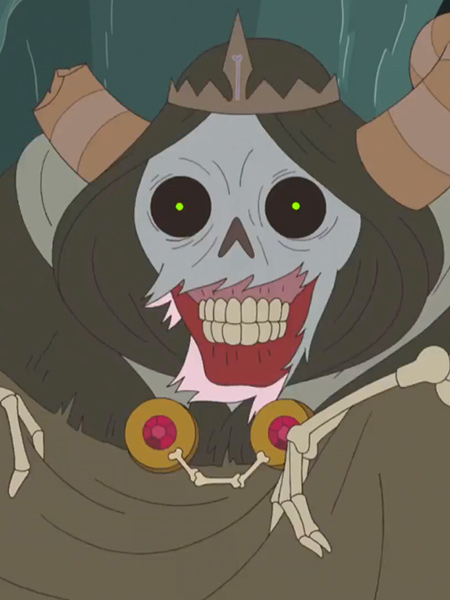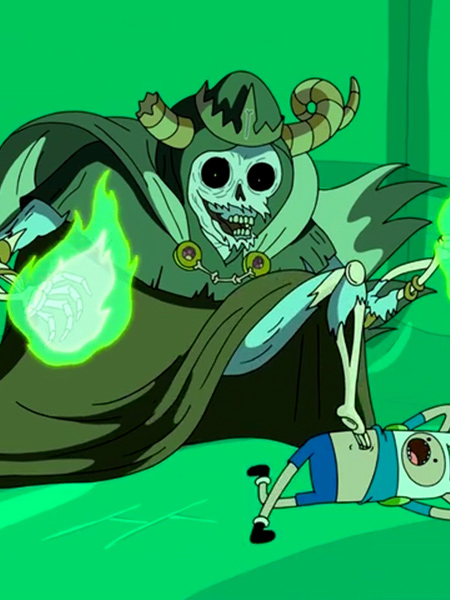 Un personnage à la mauvaise mine
Etant donné son statut de mort-vivant, The Lich a donc une peau de couleur grisatre et des os souvent apparents. On retrouve bien cela au niveau de son visage avec ses mâchoires apparentes, le trou à la place de son nez et la lueur verte dans ses yeux. On retrouve aussi sa longue robe verte, sa couronne et sa cape attachée au cou par de petits ossements. On retrouve aussi ses deux cornes sur le côté de sa tête dont l'un des deux est cassée.