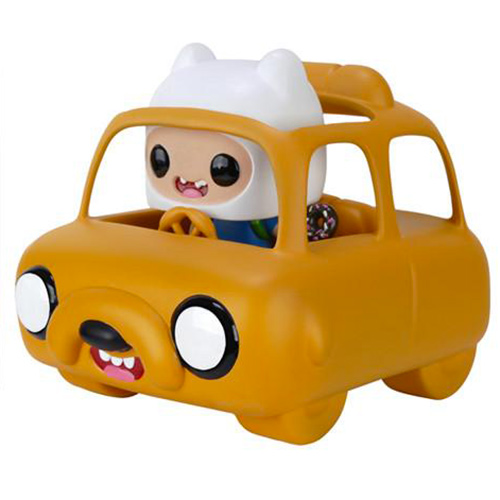 Figurine Jake car with Finn (Adventure Time)
La figurine Funko Pop Jake car with Finn (Adventure Time) vous intéresse ?

Vérifier la disponibilité sur

Un chien flexible
Jack et Finn sont les deux personnages principaux de la série dessin animé Adventure Time. Cette histoire se situe sur Ooo, qui n'est autre que la Terre mille ans après une guerre nucléaire. La magie est de retour sur Terre et les deux héros vont croiser d'étranges personnages. Finn est un adolescent ordinaire qui se retrouve embarqué dans de nombreuses aventures avec son frère adoptif Jake, qui se trouve être un chien magique. Celui-ci est très intelligent, peut parler et surtout il peut déformer ses membres et tout son corps à volonté afin de prendre la forme qu'il souhaite. Bien que cette capacité soit particulièrement utile lors de combats, les deux garçons s'en servent surtout pour s'amuser, notamment quand Jake décide de prendre la forme d'une voiture.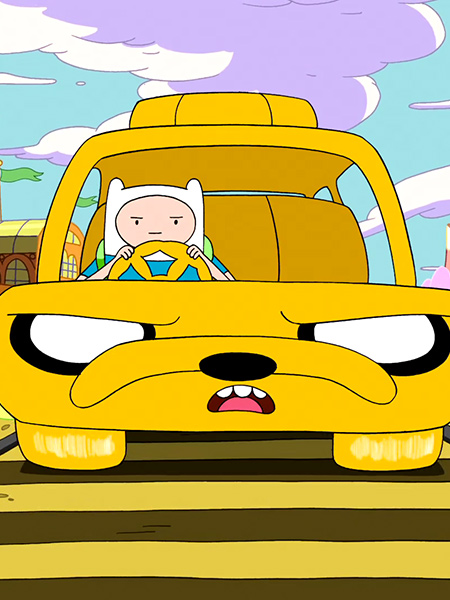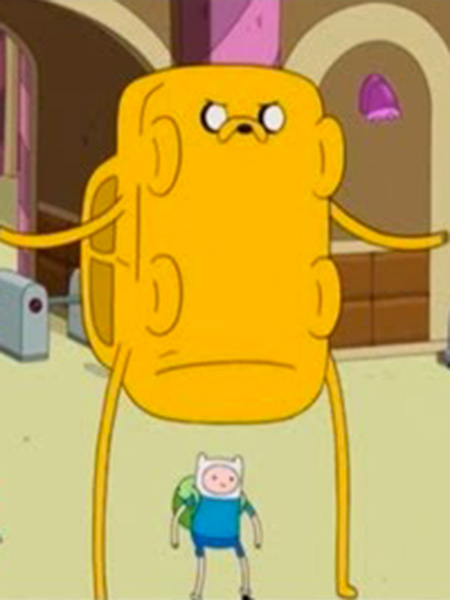 Une adorable voiture
Cette voiture n'est donc réellement une voiture mais bien Jake prenant la forme d'une voiture. On retrouve donc bien les traits du fameux chien orange sur ce véhicule. Cela forme une toute petite voiture orange laissant tout juste la place pour que Finn puisse s'y installer. A l'avant, on retrouve le visage du chien avec ses yeux faisant office de phares, son museau et sa bouche ouverte. Sur les côtés, on peut deviner deux petites excroissances correspondant à ses oreilles et ressemblant à des rétroviseurs. Comme toujours, le dessus de la voiture est ouvert afin que l'on puisse y glisser le personnage de Finn. Celui-ci étant représenté avec sa tenue bleue habituelle et sa fameuse cagoule blanche.