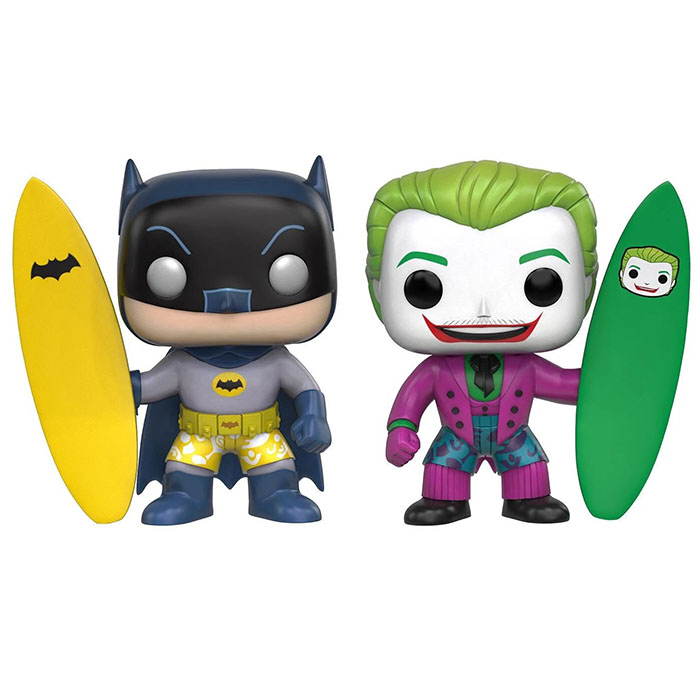 Figurines Surf's up! Batman & The Joker (Batman Classic TV Series)
Les figurines Funko Pop Surf's up! Batman & The Joker (Batman Classic TV Series) vous intéressent ?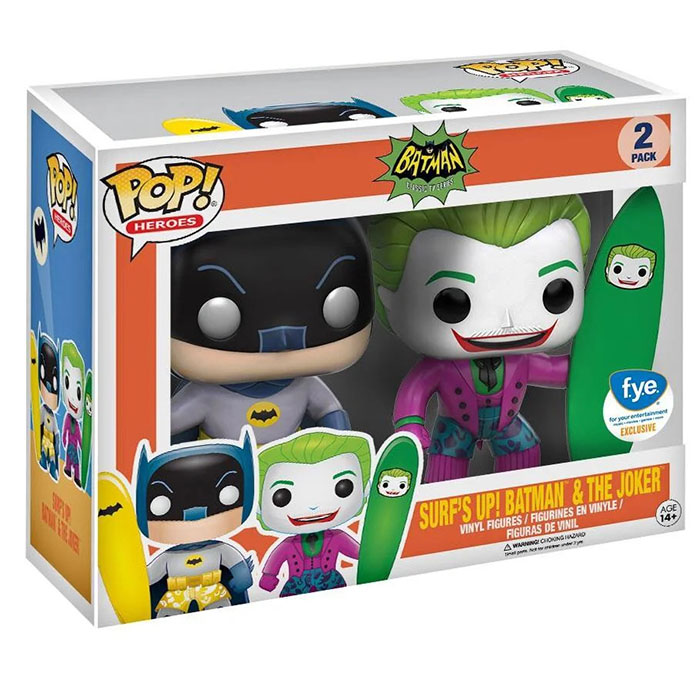 Vérifier la disponibilité sur

Un affrontement déjanté
Batman est le héros de la série classique des années 60 adaptée des fameux comics du même nom. Dans un épisode en particulier, le Joker, l'un de ses pires ennemis et l'un des plus grands criminels de Gotham City, décide de prendre part à une compétition de surf, pensant que la popularité et la gloire lui permettra de conquérir les coeurs des habitants de la ville pour mieux la contrôler. Il kidnappe un célèbre surfer et se sert d'une machine de son invention pour lui voler ses capacités. Quand il commence à battre tous les concurrents, Batman décide alors de s'inscrire pour empêcher le Joker de gagner.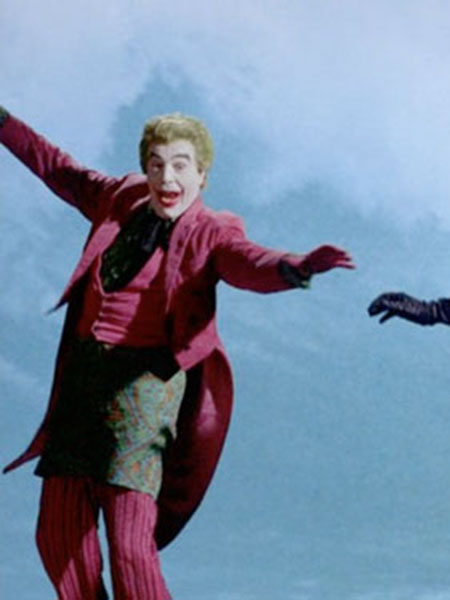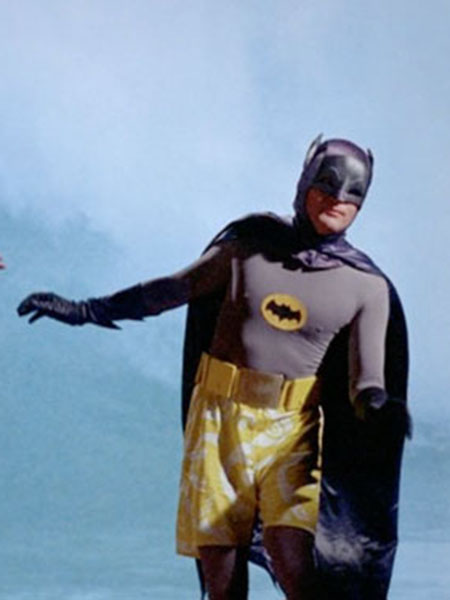 Des looks improbables
Comme dans l'épisode, les looks de Batman et du Joker sont improbables puisqu'ils portent leurs vêtements habituels mais avec des shorts de bain par dessus. Batman porte sa combinaison moulante grise clair avec les bottes, la cape et les gants bleu foncé mais il porte aussi une ceinture jaune Batman maintenant son short de bain jaune. Il tient aussi sa planche de surf jaune. Le Joker porte lui son habituel costume violet avec une chemise verte et d'élégantes chaussures mais porte aussi un short de bain bleu avec des motifs violets. On retrouve son teint blanc, son grand sourire aux lèvres rouges et ses cheveux verts. Dans sa main, il tient sa planche de surf d'un vert plus foncé.