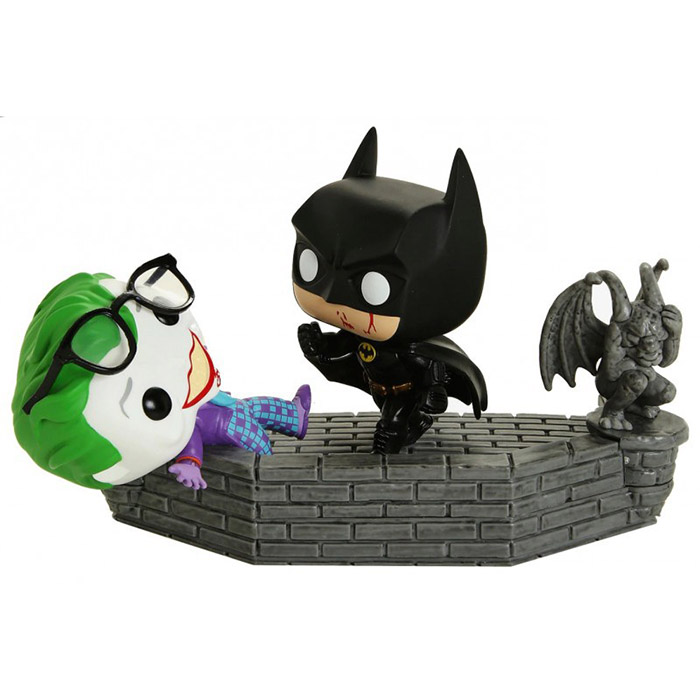 Figurine Batman VS The Joker (Batman 1989)
La figurine Funko Pop Batman VS The Joker (Batman 1989) vous intéresse ?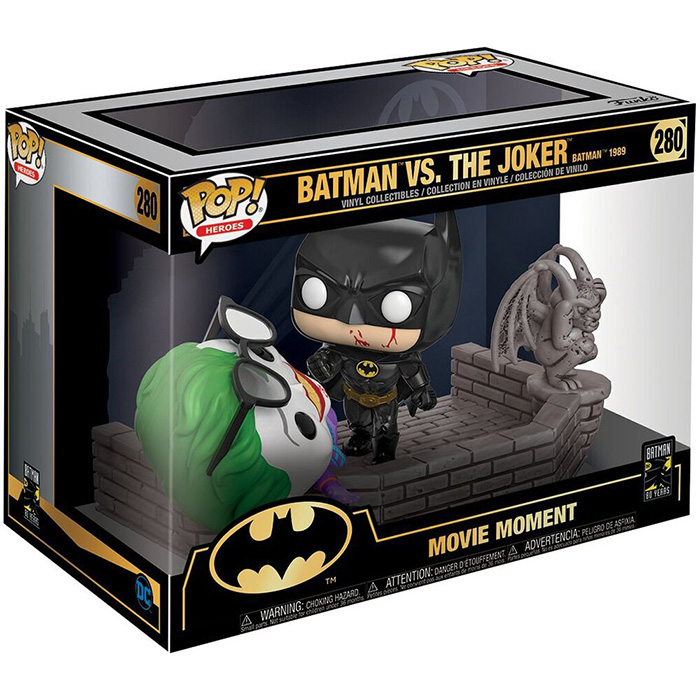 Vérifier la disponibilité sur

Un combat mortel
Batman et le Joker sont respectivement le héros et le principal antagoniste du film Batman sorti en 1989 et adapté des célèbres comics Batman. Batman, de son vrai nom Bruce Wayne, est un génie milliardaire vivant dans un grand manoir. Avec l'aide de son majordome, il a créé toutes sortes de véhicules et de gadgets afin de sortir la nuit pour combattre le crime déguisé avec sa fameuse tenue de super héros inspirée de la chauve-souris. Le Joker, de son vrai nom Jack Nappier, est ici un criminel travaillant pour un parrain de la mafia qui l'a piégé et vendu à Batman car celui-ci couchait avec sa femme. Lors de leur première confrontation, Batman le fait tomber dans une cuve d'acide et le pense mort. En fait, il s'en sort mais cela le rend fou et le dévisage. Il se met alors à semer le chaos dans la ville, tentant aussi à tout prix de faire le plus de tort à Batman. Ils se confrontent à nouveau quand le Joker enlève Vicki Vale, journaliste dont Bruce Wayne était amoureux, et l'emmène sur le toit de la cathédrale de la ville. Alors que le Joker est sur le point de s'enfuir grâce à son hélicoptère, Batman lui attrape le pied et le Joker tombe et s'écrase des dizaines de mètres plus bas.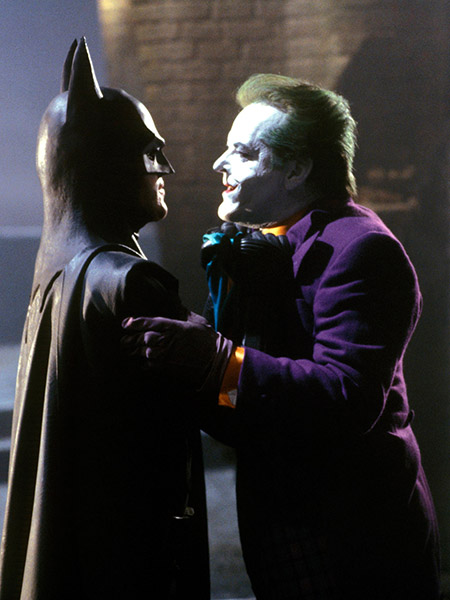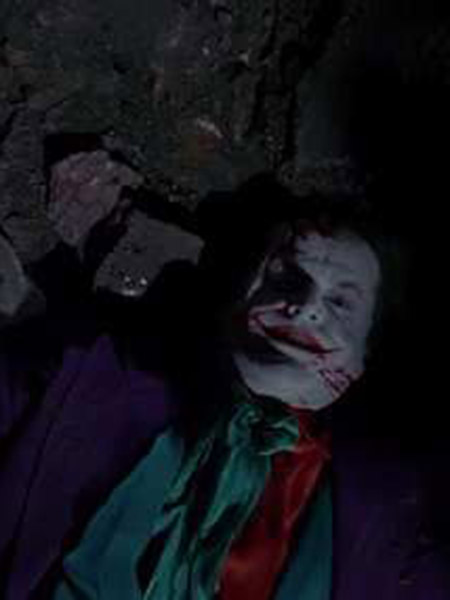 Une chute fatale
Pour ce superbe movie moment, Funko a représenté Batman et le Joker en haut de la cathédrale lors de leur dernier combat. Le socle représente donc les pierres grises de la cathédrale avec une statue de gargouille sur le côté droit. Le Joker est habillé de son costume violet et de son pantalon à carreaux violets et turquoise. Il est en équilibre sur le rebord avec la tête en arrière et ses lunettes de travers. Batman est lui debout avec son poing encore levé et sa cape noire volant derrière lui. Il porte son costume tout noir avec une ceinture dorée et le sigle Batman jaune sur la poitrine. Au niveau de la tête, il porte son masque ne laissant apparaitre que sa bouche et quelques traces de sang.