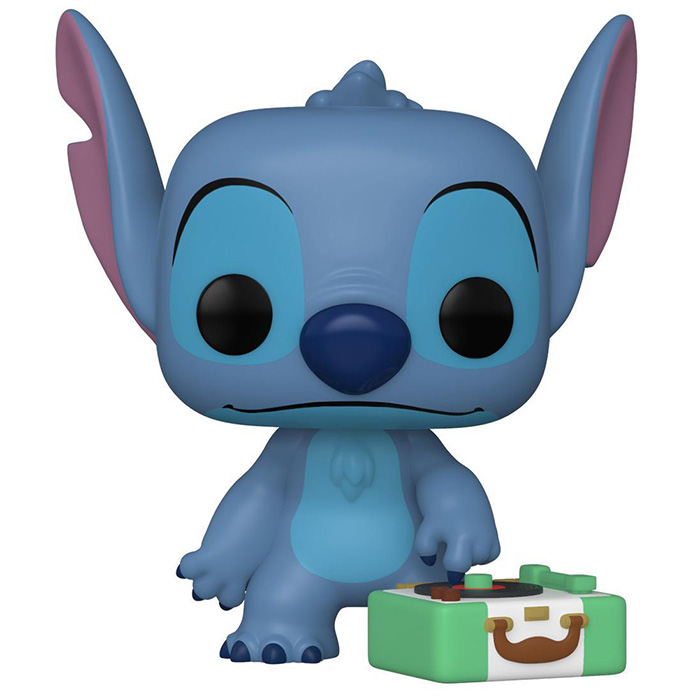 Figurine Stitch with record player (Lilo & Stitch)
La figurine Funko Pop Stitch with record player (Lilo & Stitch) vous intéresse ?

Vérifier la disponibilité sur

Un drôle d'extra-terrestre
Stitch est l'un des deux héros du dessin animé Lilo et Stitch de Disney. Le film se déroule à Hawaii où Stitch atterrit alors qu'il tentait de s'enfuir lors de son transfert vers une planète déserte. En effet, c'est une créature extra-terrestre créée en laboratoire par un scientifique et programmé pour être fort, méchant et très intelligent. Il est pris pour un chien, emmené dans un chenil et adopté par Lilo, une petite fille vivant avec sa grande soeur depuis la mort de leurs parents. Stitch joue le jeu afin d'échapper à ses poursuivants mais c'est très dur pour lui de s'adapter à cette nouvelle vie et de se comporter comme un gentil chien quand il n'a que pour instinct la destruction. Sans compter que Stitch doit aussi cacher le fait qu'il parle ou que de la musique peut sortir de lui quand il met son doigt sur une platine vinyl. Mais malgré tout, il va finir par s'habituer et va même s'attacher à sa petite famille.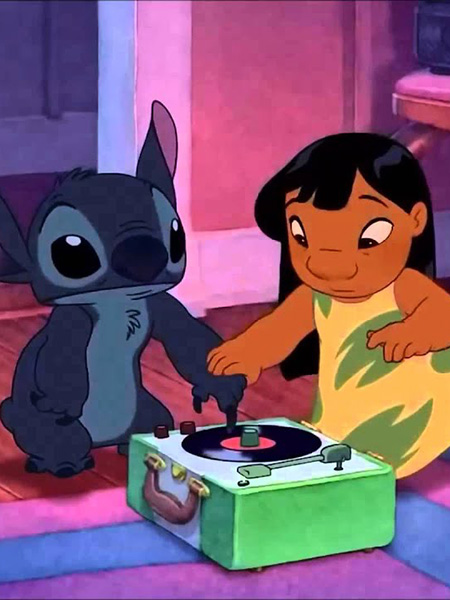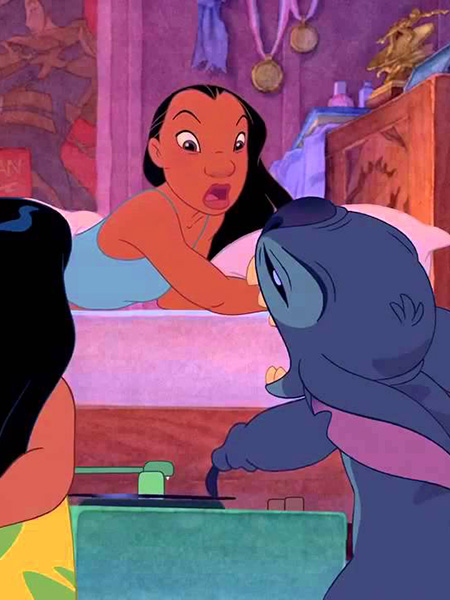 Un extra-terrestre musical
Stitch est ici représenté durant cette scène où Lilo montre à sa soeur que Stitch peut lire les disques vinyl en mettant simplement son doigt dessus. Stitch se tient debout avec ses pattes arrières griffues et l'une de ses pattes avant le long du corps. L'autre est tendu vers la platine disque avec l'une de ses griffes remplaçant le diamant. La platine est contenue dans une sorte de petite valise rétro verte et blanche avec une poignée en cuir marron. Au niveau de la tête, on retrouve sa grosse truffe et ses oreilles tendues. Son expression semble surprise.