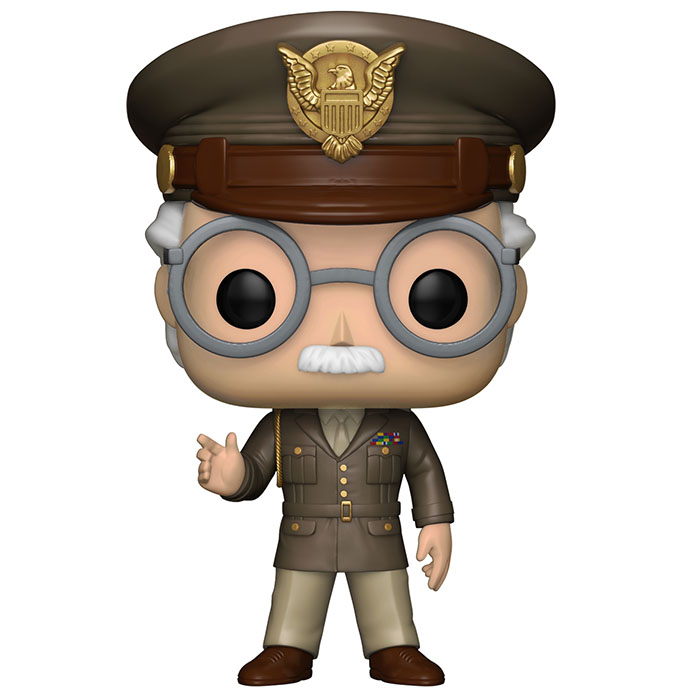 Figurine Stan Lee (Captain America The First Avenger)
La figurine Funko Pop Stan Lee (Captain America The First Avenger) vous intéresse ?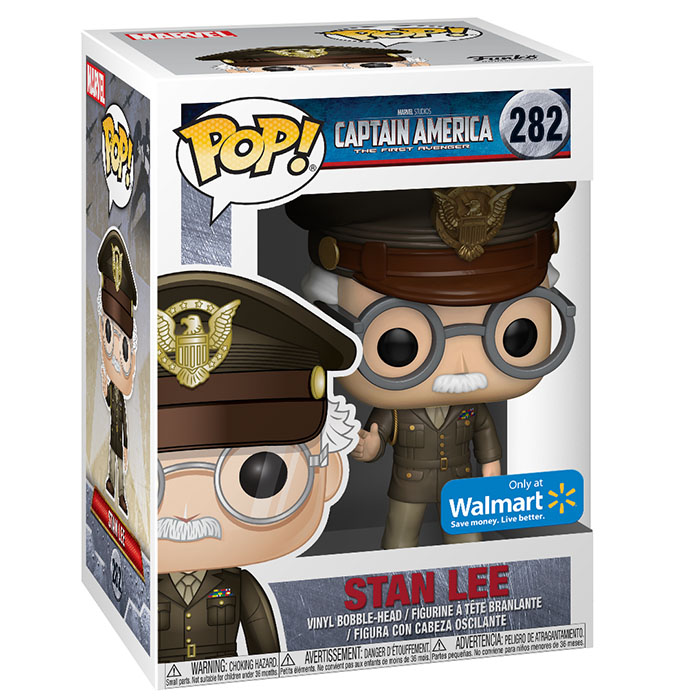 Vérifier la disponibilité sur

Un premier cameo
Stan Lee est un des plus célèbres membres de la maison d'édition Marvel Comics. Avec la guerre qui fait rage en Europe, il se retrouve rédacteur en chef par intérim à seulement 19 ans. Plus tard il contribuera à créer plusieurs des plus célèbres super héros de la maison d'édition, notamment Hulk, Iron Man, Spider-Man, les Avengers ou les X-Men. Dans les années 60, il deviendra directeur éditorial et participera grandement à la renaissance de la maison d'édition. A partir du début des années 2000, il ne participa plus à l'activité de la maison d'édition mais on le retrouva comme consultant sur les adaptations cinématographiques et il fut célèbre pour ses nombreux caméos dans chacun de ceux-ci. Dans Captain America, il est l'un des généraux présent lors de la cérémonie de remise de la médaille du courage remise à Steve Rogers.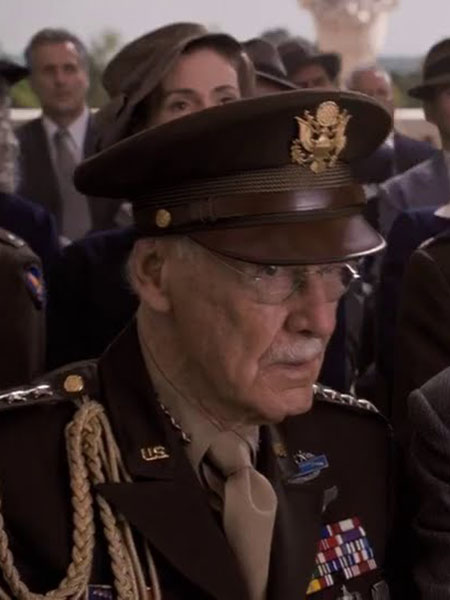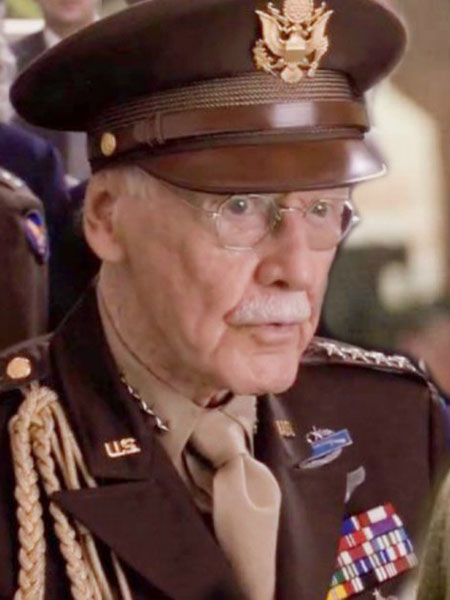 Un général décoré
Stan Lee est donc ici représenté avec son uniforme de général. Il porte un pantalon beige avec des chaussures marrons. En haut, il porte une veste marron kaki caractéristique de l'armée américaine et on peut voir sur sa poitrine qu'il a de nombreuses médailles. On peut voir qu'il a, comme toujours, une moustache blanche, des cheveux blancs et des lunettes rondes. Enfin, il porte aussi une casquette complétant son uniforme militaire avec l'insigne dorée représentant un aigle à l'avant.