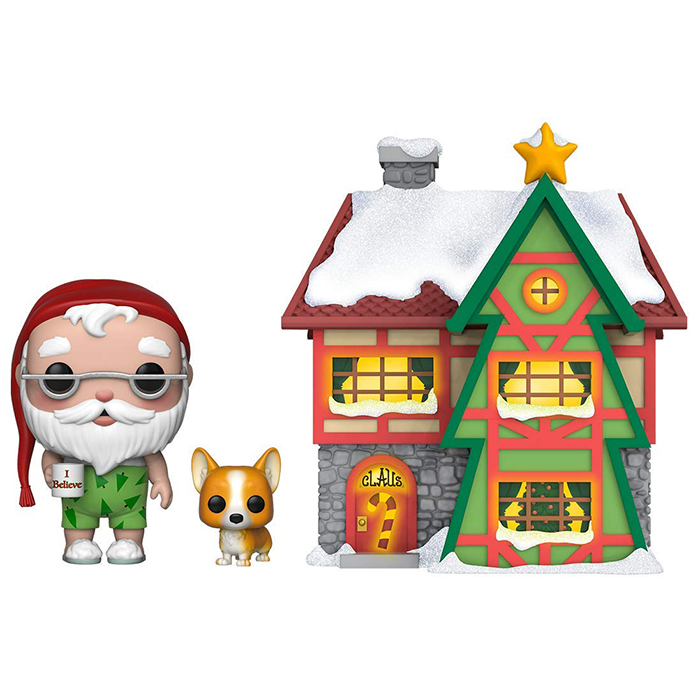 Figurine Santa Claus and Nutmeg with Santa's house (Peppermint Lane)
La figurine Funko Pop Santa Claus and Nutmeg with Santa's house (Peppermint Lane) vous intéresse ?

Vérifier la disponibilité sur

Une jolie petite famille
Santa Claus (Le Père Noël en français) est le personnage central de Peppermint Lane. Peppermint Lane n'est pas une série ou un dessin animé mais une licence créée par Funko pour y intégrer le Père Noël et d'autres personnages liés à l'hivers et aux fêtes de Noël et de fin d'année en général. Santa Claus est donc bien sûr le fameux gentil vieux monsieur amenant des cadeaux aux enfants sages le 25 décembre de chaque année. Il vit dans jolie maison de Peppermint Lane avec sa femme, son chien et son chat.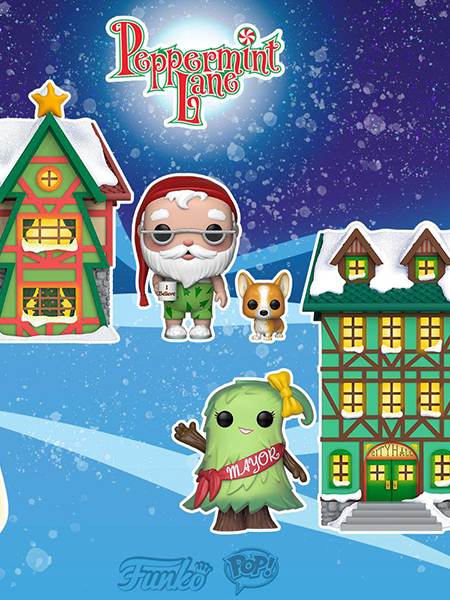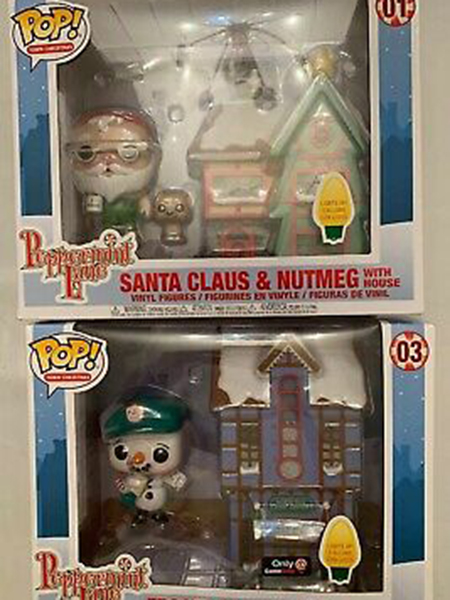 Une maison digne du Père Noël
Pour cette nouvelle Pop Town, Funko a donc représenté la maison du Père Noël. Celle-ci est une maison dont la base est en pierre grise avec une porte rouge, le premier étage est fait de bois et sur toute la hauteur, un pan de la maison est fait de bois vert représentant un sapin de Noël. Le toit est rouge et recouvert de neige et au-dessus, on peut voir une cheminée et une étoile jaune au dessus du sapin. En figurines, on retrouve le père Noël venant de se réveiller et entrain de boire son café ne portant qu'un caleçon vert à motifs de sapin en plus de son bonnet et de ses chaussons. Enfin, on retrouve Nutmeg, le petit chien du Père Noël de type corgi dont le nom veut dire "noix de muscade", l'un des épices que l'on retrouve souvent dans les boissons et patisseries de Noël. Comme les autres Pop Town de la collection Peppermint Lane, la maison du Père Noël s'éclaire de l'intérieur.