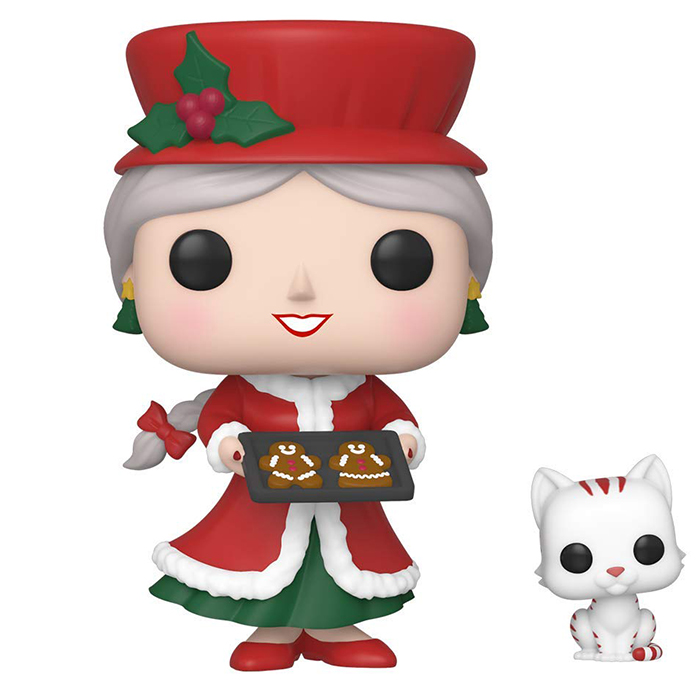 Figurine Mrs Santa and Candy Cane (Peppermint Lane)
La figurine Funko Pop Mrs Santa and Candy Cane (Peppermint Lane) vous intéresse ?

Vérifier la disponibilité sur

Une femme joyeuse
Mrs Santa est la femme du Père Noël et donc un personnage très important de Peppermint Lane, la ville de Noël imaginée par Funko incluant de nombreux personnages liés au folklore de Noël. Le père Noël est bien sûr celui qui fabrique des cadeaux avec l'aide de ses elfes toute l'année pour les amener aux enfants sages pendant la nuit de Noël. Dans Peppermint Lane, il vit avec sa femme qui elle aussi prépare des cadeaux pour les enfants, ainsi que leur chien Nutmeg et leur petit chat Candy Cane.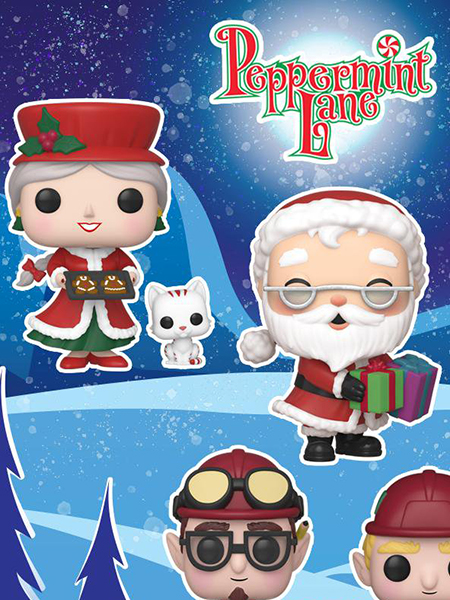 Des douceurs de Noël
Pour cette figurine, Funko a représenté Mrs Santa avec son petit chat Candy Cane. Elle porte une longue robe verte ainsi qu'un long manteau rouge avec des bords en fourrure. Elle porte aussi un chapeau rouge sur ses longs cheveux gris nattés et porte un plateau avec des bonhommes en pain d'épice. Son petit chat Candy Cane est blanc avec des rayures rouges pour rappeler les couleurs d'un sucre d'orge.