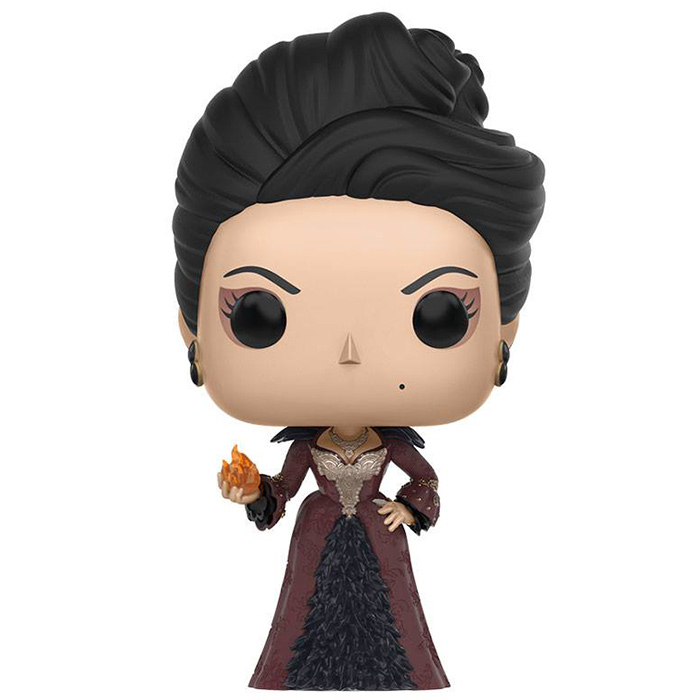 Figurine Regina with fireball (Once Upon A Time)
La figurine Funko Pop Regina with fireball (Once Upon A Time) vous intéresse ?

Vérifier la disponibilité sur

La méchante devenue une héroïne
Regina est l'un des personnages principaux de la série Once Upon A Time. Dans cette série, la méchante reine de Blanche Neige, Regina, a lancé un terrible sort qui a plongé tout son monde dans un monde sans magie où personne ne se rappelle qui il est sauf elle. Ils vivent alors dans la petite ville de Storybrooke dans le Maine et Regina en est maire. A la fin de la saison 1, le sort est levé grâce à Henry son fils adoptif et à Emma Swan, sa mère biologique, se trouvant aussi être la fille de Blanche Neige. Regina devient alors une paria. Après avoir tenté à plusieurs reprises de reprendre le contrôle de la ville, elle décidera de changer et de devenir gentille pour l'amour de son fils adoptif.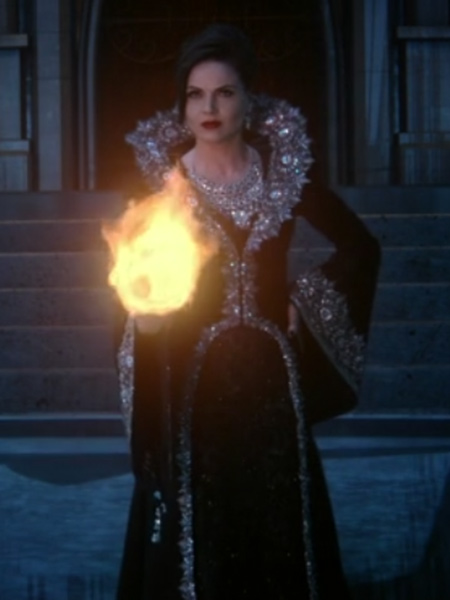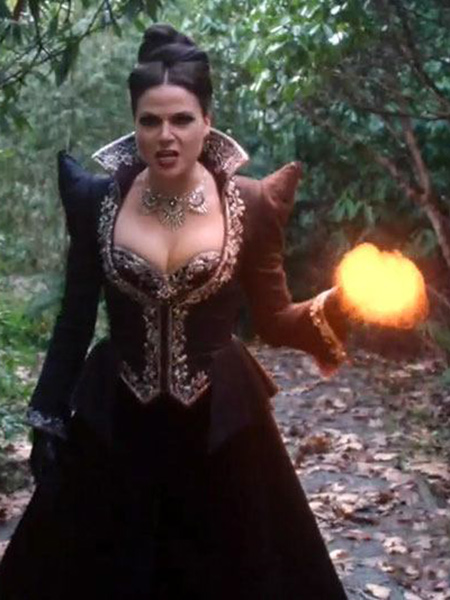 Une nouvelle version de Regina
Regina étant l'un des personnages les plus populaires de la série, il n'est pas étonnant que Funko ait décidé d'en faire une nouvelle version. En revanche, il peut être étonnant de constater qu'ils ont décidé de la représenter encore avec une de ses tenues de méchante et non une tenue plus normale comme on la voit très souvent dans le vraie monde. Cette figurine est cependant très réussie et particulièrement détaillée au niveau de la robe. On retrouve de jolies broderies ton sur ton sur la partie bordeaux ainsi que la très belle pièce de dentelle beige sur le bustier. On retrouve aussi très bien la texture de plume de la jupe et Funko n'a pas oublié le collier assorti au haut de sa robe. Au niveau de la tête, on retrouve bien son maquillage très marqué sur les yeux ainsi que son grain de beauté au dessus de la lèvre. Ses cheveux sont attachés en un chignon complexe sur le dessus de la tête et elle tient dans sa main une boule de feu.