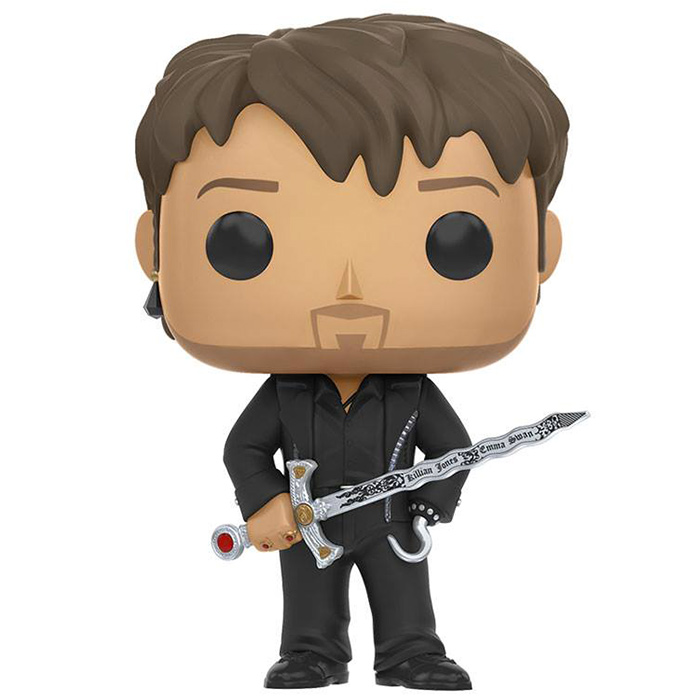 Figurine Hook with Excalibur (Once Upon A Time)
La figurine Funko Pop Hook with Excalibur (Once Upon A Time) vous intéresse ?

Vérifier la disponibilité sur

Le pirate devenu gentil
Hook est un des personnages principaux de la série Once Upon A Time. Il apparait au début de la saison 2 et travaille à ce moment là pour la mère de Regina qui tente de quitter le monde où Regina l'a banni. Il va croiser le chemin d'Emma et Blanche Neige à plusieurs reprises. Etant d'abord leur adversaire, il va peu à peu tomber amoureux d'Emma et décidera de se battre à leurs côtés même si ses sentiments ne sont pas réciproques. C'est quand il fera tout pour venir la récupérer alors qu'elle est à New York et a tout oublié de sa vraie identité qu'elle se rendra compte qu'elle l'aime aussi. En milieu de saison 5, il se sacrifie pour ne pas libérer les pouvoirs du dark one qui sont en lui. Emma décide alors d'aller le chercher en enfer, elle y sera aidée par ses amis.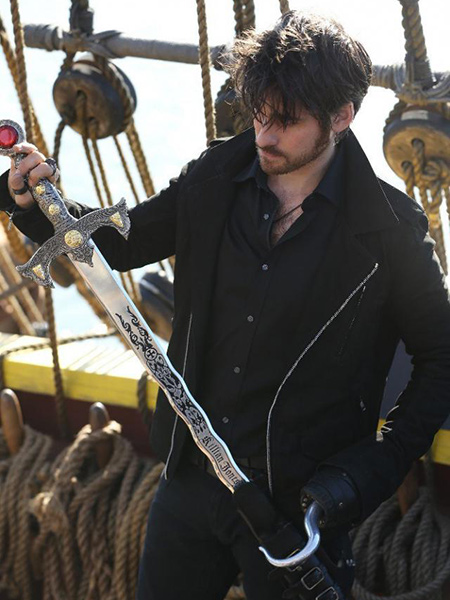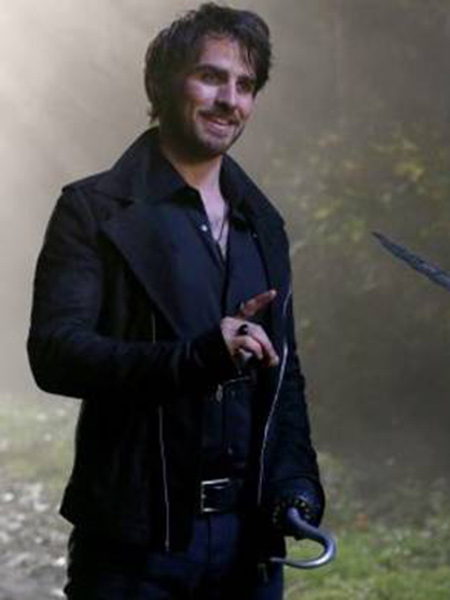 Un Hook adapté au monde réel
Pour cette deuxième figurine de Hook, Funko a choisi de le représenter avec les vêtements qu'il porte dans le monde réel. En effet si au début, il garde sa tenue de pirate, celle-ci n'est pas forcément très pratique dans la vie de tous les jours. Il adopte donc un look assez proche constitué de vêtements noirs et d'un blouson en cuir qui rapproche son manteau de pirate. Au niveau de la tête, son visage est bien reconnaissable avec son habituel bouc et ses cheveux toujours un peu décoiffés. Comme dans l'histoire de départ, sa main gauche est remplacée par un crochet. Dans sa main droite, il tient Excalibur. L'épée est marquée de son nom ainsi que de celui d'Emma, ce qui veut dire qu'ils sont à ce moment là tous les deux des "dark one".