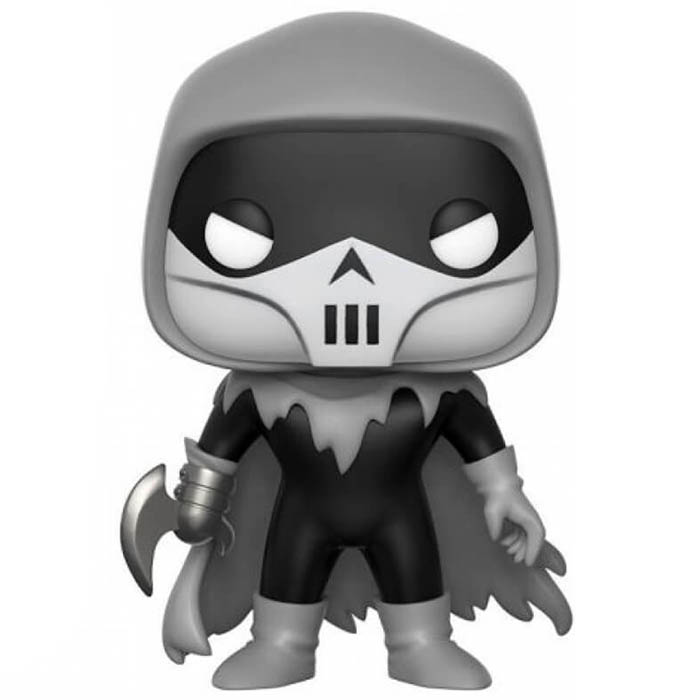 Figurine Phantasm (Batman The Animated Series)
La figurine Funko Pop Phantasm (Batman The Animated Series) vous intéresse ?

Vérifier la disponibilité sur

Une histoire d'amour qui tourne mal
De son vrai nom Andrea Beaumont, Phantasm est l'ex-fiancée de Bruce Wayne, aussi connu comme Batman. Andrea l'avait impressionné quand ils se sont rencontrés et qu'elle a battu lors d'un combat à l'épée. Peu de temps après, ils ont commencé à sortir ensemble et Bruce Wayne s'est posé la question de savoir s'il pouvait abandonner sa lutte contre le crime pour une vie plus normale. Finalement il décide d'arrêter et demande Andrea en marriage. Mais peu de temps avant l'évènement, elle doit annuler le marriage parce que son père s'est fait rattraper par des boss de la mafia et elle doit fuir avec lui en Europe. Elle revient dix ans plus tard, bien décidée à se venger des hommes qui ont gâché son bonheur. Elle prend alors l'apparence du justicier masqué Phantasm, qui avec son costume de faucheuse, est souvent confondu avec Batman. Batman finit par la combattre même après avoir compris qui elle était. Finalement, après une confrontation avec le joker, il y a une explosion et il pense qu'ils meurent tous les deux mais Andrea survit et c'est la dernière fois qu'on la voit.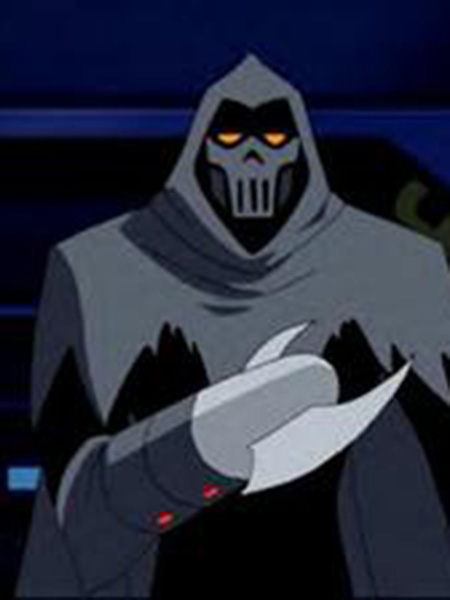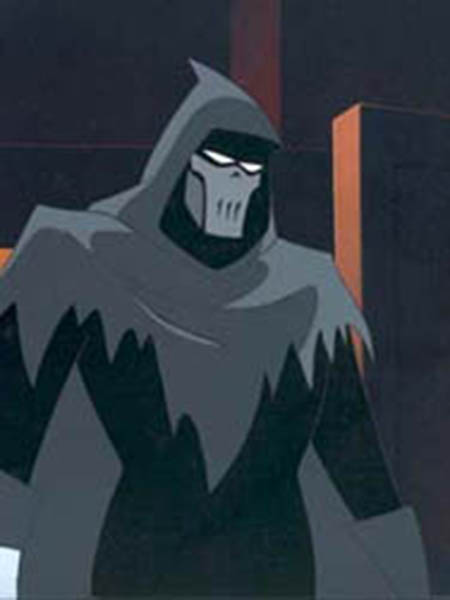 Un personnage mystérieux
Phantasm est ici représenté en niveaux de gris : une combinaison noire moulante avec des bottes et une longue cape déchirée avec une capuche qui rappelle bien la faucheuse, le rôle que le personnage s'est donné. Au niveau de la tête, on retrouve bien le masque qu'elle porte et qui permet de changer sa voix et de créer une sorte de fumée qui ajoute encore au mystère de son personnage. Enfin, à sa main est attachée une faux dont elle se sert pour tuer ses victimes.