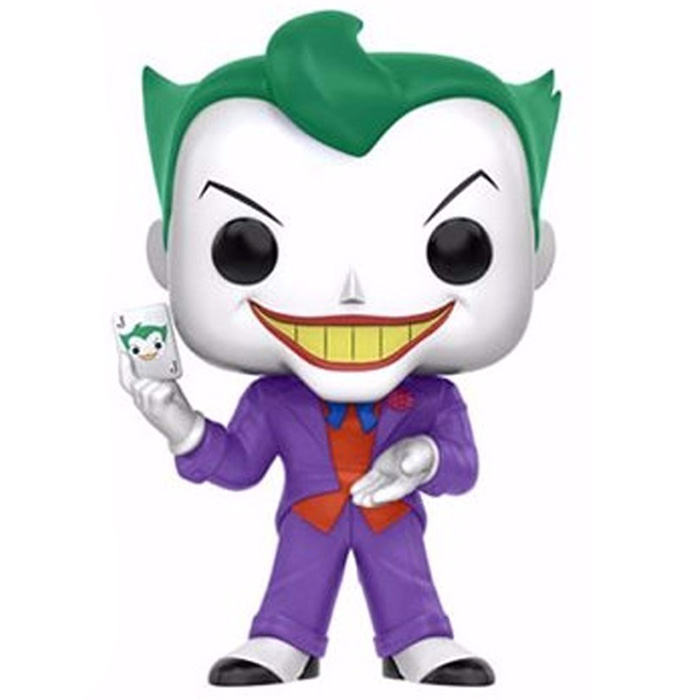 Figurine Joker (Batman The Animated Series)
La figurine Funko Pop Joker (Batman The Animated Series) vous intéresse ?

Vérifier la disponibilité sur

Le plus célèbre des ennemis de Batman
Le Joker est l'un des plus célèbres ennemis de Batman et l'un des plus populaires depuis ses tous débuts dans les comics. Le Joker est un criminel qui vole, tue et sème le chaos principalement pour le plaisir que cela lui procure depuis qu'il est tombé dans une cuve d'acide et que cela lui a fait perdre la tête et rendu sa peau perpétuellement blanche et ses cheveux verts. Il a adopté l'univers visuel des jeux de carte qu'il aime tout particulièrement, en particulier le personnage du Joker dont il a pris le nom pour son sens premier, le "joker", celui qui fait des blagues en anglais. Dans Batman The Animated Series qui est une série d'animation adaptée aux enfants, ses méfaits sont souvent basés sur des blagues et des actes impressionnants qui sont plutôt là pour l'amuser qu'autre chose et sont dans l'ensemble moins sombres que dans d'autres versions du personnage.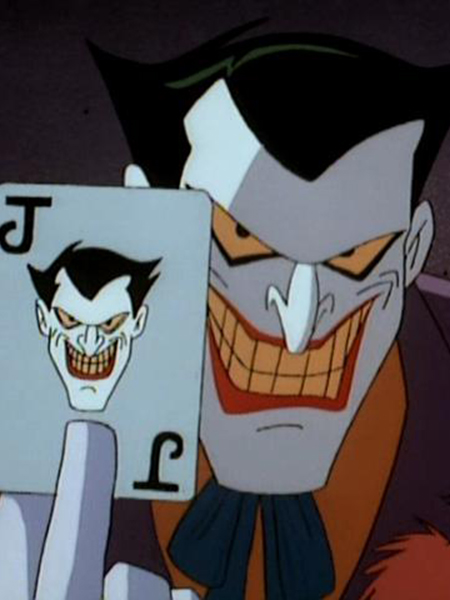 Un personnage haut en couleurs
Comme dans la série, il est représenté avec son costume violet au style années 40 avec une veste en queue de pie et pantalon à revers. Il porte des chaussures noires et blanches ainsi qu'une chemise rouge élégante et très ajustée. Son visage est blanc et sa bouche est étirée en un large sourire aux lèvres rouges et dents jaunes. Enfin, on retrouve ses cheveux verts qui sont coiffés en trois pointes sur les côtés et le dessus de la tête. Dans sa main droite, il tient une carte avec le personnage du joker et sa propre tête imprimée dessus.