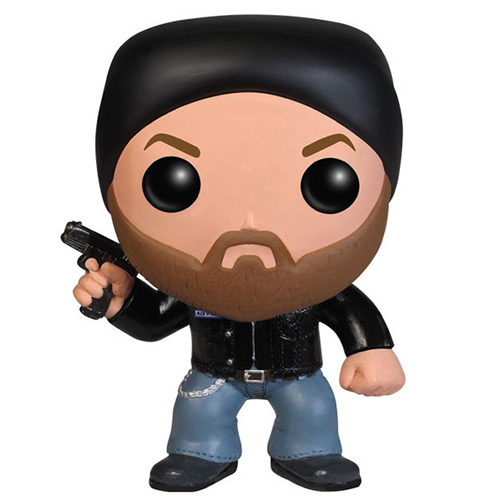 Figurine Opie Winston (Sons Of Anarchy)
L'ennemi du président
Opie est l'un des personnages principaux de Sons Of Anarchy, la fameuse série américaine se déroulant dans le monde des gangs de motard. L'histoire se concentre sur le gang de motards "Sons Of Anarchy" de la ville fictive de Charming en Californie, et des luttes de territoires des trafiquants de drogue qui viennent perturber leurs affaires. Opie est un membre du gang et le meilleur ami de Jackson Teller, vice-président du club. En saison 1, il va être suspecté de collaborer avec l'ATF et le président du club Clay Morrow va ordonner son exécution.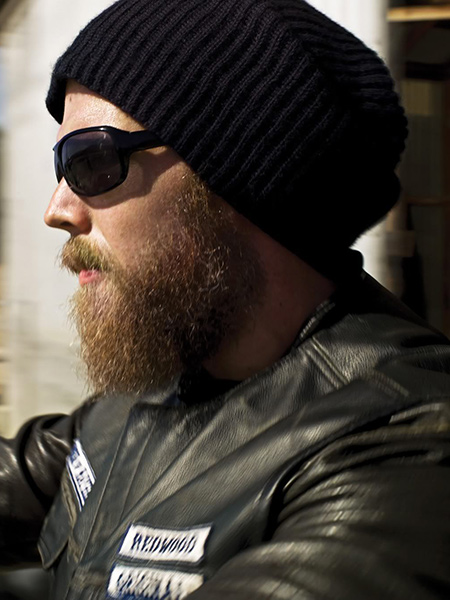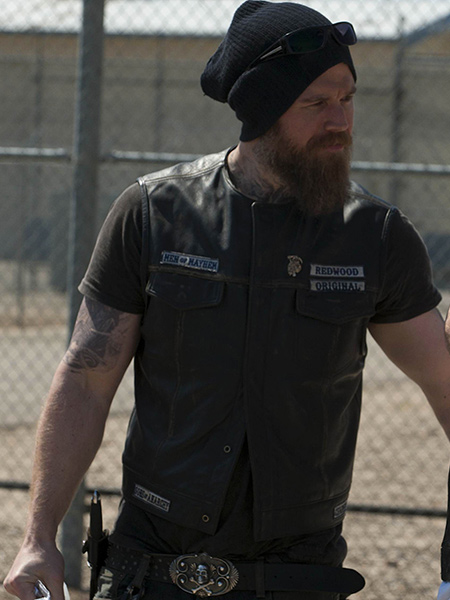 Opie et son fameux bonnet
Au niveau du corps, on retrouve bien le style habituel de ce personnage avec son jean bleu classique, ses bottes noires et sa chemise noire avec logo du gang. On retrouve aussi de jolis détails comme sa ceinture et la chaine pour son portefeuille. Dans sa main droite, il tient son pistolet. Au niveau de la tête, on retrouve bien sûr sa fameuse grosse barbe ainsi que ses sourcils qui lui donnent cet air fâché. Enfin, il porte bien sûr son habituel gros bonnet noir.