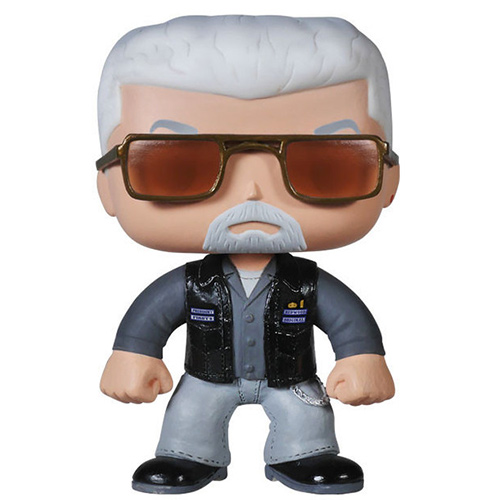 Figurine Clay Morrow (Sons Of Anarchy)
Le président du club
Clay Morrow est l'un des personnages centraux de la série télé américaine Sons Of Anarchy. L'histoire se déroule en Californie , dans la ville fictive de Charming dans le conté de San José. Clay Morrow est le chef du club de motards "Sons Of Anarchy" qui fait régner la loi dans cette ville gangrené par les guerres de territoires des trafiquants de drogue. Pour cela, ils sont à la fois craints et respectés par la population mais les décisions de Clay vont aussi créer des tensions dans le club, notamment avec son vice-président Jackson Teller.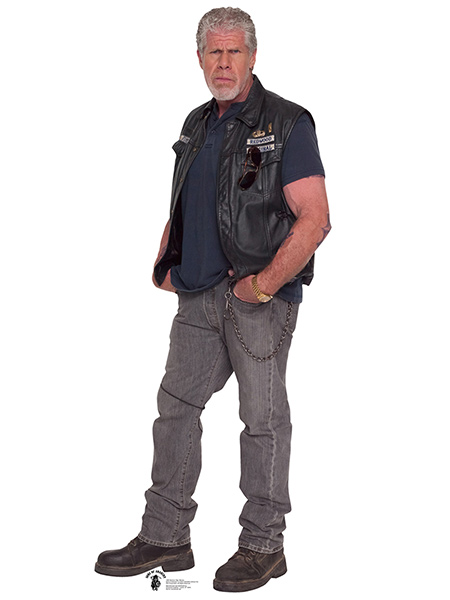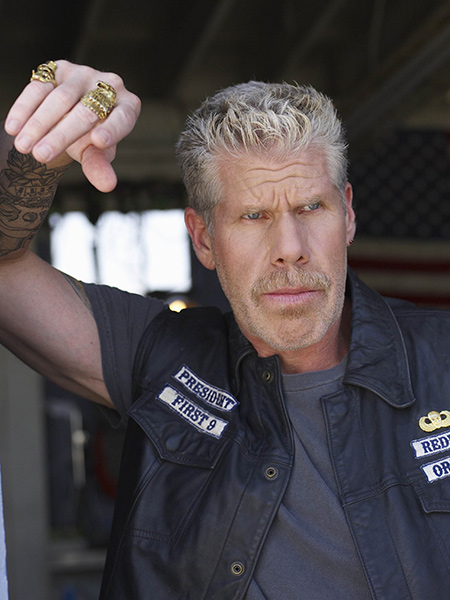 Le chef à la barbe blanche
Clay a un look classique de motard avec son jean bleu clair, ses bottes noires et sa chemise en jean assortie. Par dessus ça, il porte une veste sans manche avec son fameux écusson "redwood original". Au niveau de la ceinture, il porte une chaine argentée pour son portefeuille. Pour la tête, on retrouve ses fameux cheveux blancs et sa barbe assortie. Enfin, il porte bien sûr ses lunettes de soleil caractéristiques.