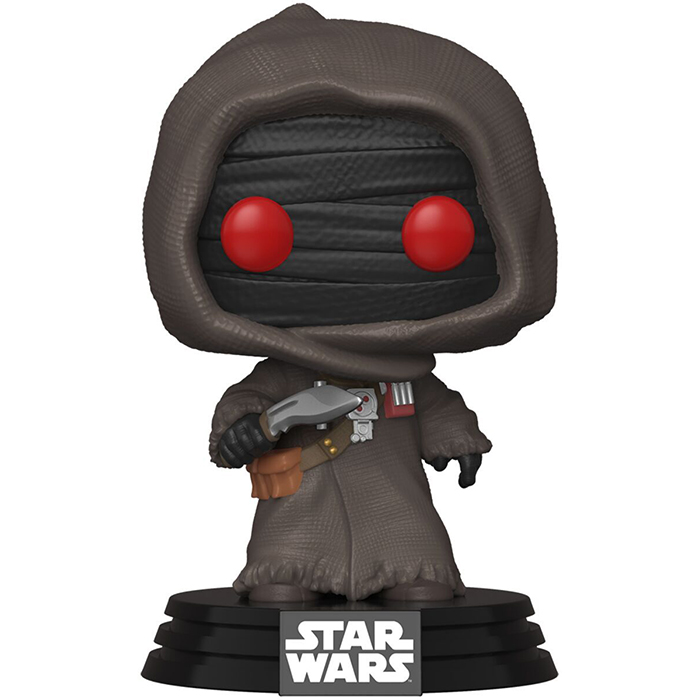 Figurine Off World Jawa (Star Wars The Mandalorian)
La figurine Funko Pop Off World Jawa (Star Wars The Mandalorian) vous intéresse ?

Vérifier la disponibilité sur

Des pilleurs de vaisseaux
Les jawas sont des créatures bien connues de l'univers Star Wars que l'on retrouve dans le deuxième épisode de la première saison de The Mandalorian. Après avoir récupéré sa mission, le jeune bébé Yoda, le chasseur de primes s'apprête à regagner son vaisseau pour repartir mais ce dernier a été complètement démantelé par les jawas, ces créatures à la drôle de langue dont seuls les yeux rouges sont visibles. En effet, ces dernières sont connues pour piller les vaisseaux à l'aide de leurs drôles de véhicules rectangulaires. Il tente de le reprendre par la force mais n'y parvient pas. Heureusement, son nouvel ami Kuiil va l'aider à négocier avec les drôles de petites créatures et récupérer les pièces de son vaisseau.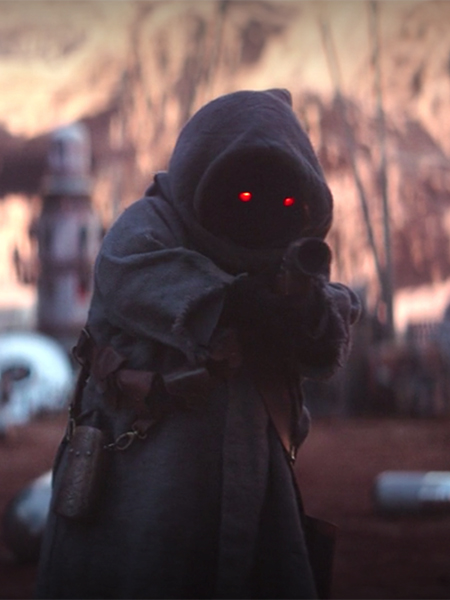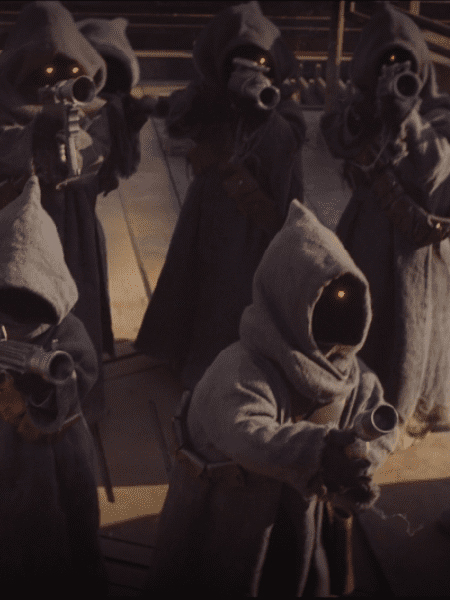 Une drôle d'allure
Le jawa est ici représenté avec la tenue identique qu'ils portent tous. C'est un long manteau en toile grossière marron avec une capuche cachant l'arrière de leur tête. Des bandelettes noires cachent le reste de leur tête et seuls des yeux rouges sont visibles. Celui porte une ceinture de munitions en travers du torse et tient un gros couteau dans sa main droite.