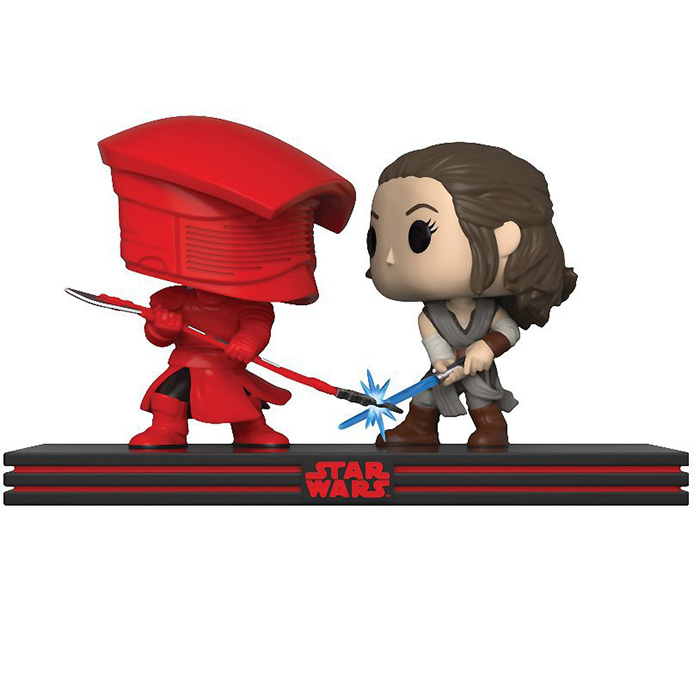 Figurines Movie Moments Clash On The Supremacy (Star Wars)
Les figurines Funko Pop Movie Moments Clash On The Supremacy (Star Wars) vous intéressent ?

Vérifier la disponibilité sur

Une tentative de rédemption
Dans le deuxième film de la troisième trilogie Star Wars, Rey se rend sur la planète Ach-To où s'est exilé Luke Skywalker afin de lui demander qu'il l'entraine et lui apprenne à se servir de la Force. Il lui en apprend aussi plus sur Kylo Ren et sur la façon dont il aurait du le tuer quand il a senti que Snoke était entrain de l'emmener du côté obscur de la Force. Mais persuadée que Kylo Ren peut encore être ramené du bon côté, elle se rend sur le vaisseau de Snoke. Celui-ci ordonne à Kylo de la tuer mais il tue Snoke à la place et, avec l'aide de Rey, il défie les gardes prétoriens. A la fin du combat, alors que Rey pense que c'est un signe que Kylo est prêt à rejoindre le bon côté, il lui propose de régner sur la galaxie à ses côtés. Ils se battent alors pour le sabre laser d'Anakin Skywalker qui finit coupé en deux, et Rey fuit le vaisseau.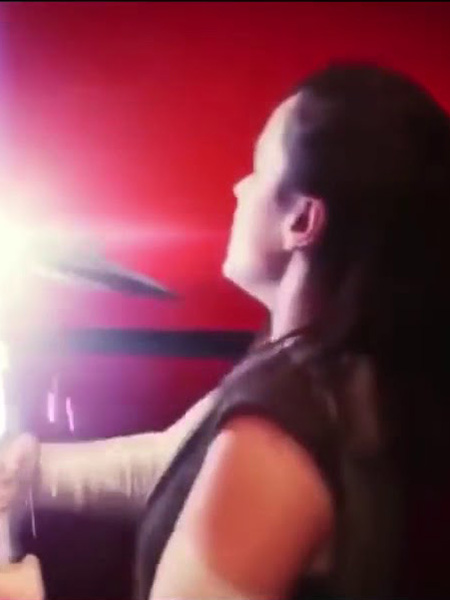 Un combat culte
Pour ce nouveau movie moments, Funko a représenté Rey entrain de combattre l'un des fameux gardes prétoriens de Snoke. Rey porte la tenue qu'elle porte depuis le début de cette trilogie, un pantalon court avec des bottes ainsi qu'une tunique croisée sur l'avant du buste et les épaules découvertes. L'ensemble est dans des tons de beige et marron. Au niveau de la tête, ses cheveux mi-longs sont ramenés en arrière avec deux petites mèches tombant sur les côtés. Elle tient son sabre laser bleu qui fait un éclat contre la lance rouge du garde prétorien. Ce dernier porte une longue tunique rouge, des bottes assorties ainsi qu'un étrange casque, lui aussi rouge, cachant tout son visage et lui donnant un peu l'air d'un samouraï japonais.