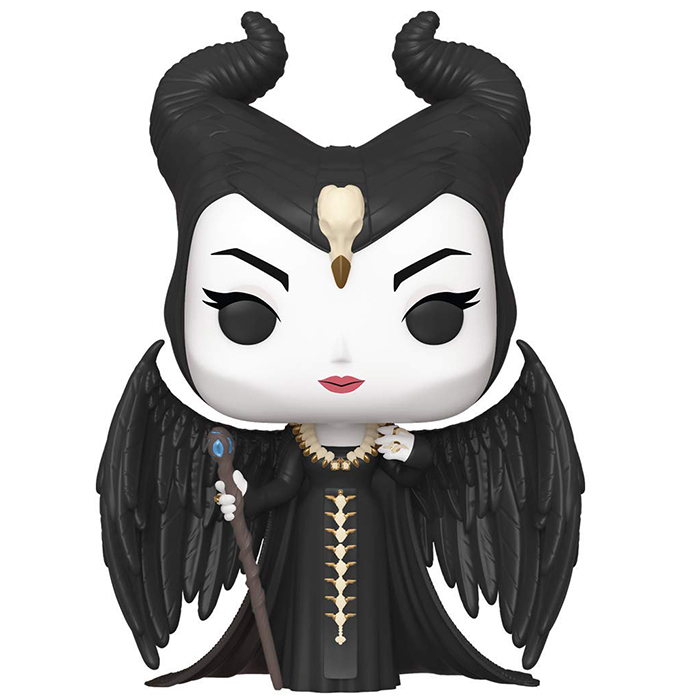 Figurine Maleficent (Maleficent, Mistress Of Evil)
La figurine Funko Pop Maleficent (Maleficent, Mistress Of Evil) vous intéresse ?
Vérifier la disponibilité sur

Une mauvaise réputation
Maleficent est l'héroïne du film Maleficent, Mistress Of Evil qui fait suite au film Maleficent qui racontait La Belle au bois dormant depuis le point de vue de Maléfique. A la fin du film, après avoir sauvé Aurore, Maléfique la nommait reine des landes et restaurait ainsi la paix entre les humains et le peuple des fées. Cinq ans plus tard, Philippe, le prince qu'Aurore avait rencontré et était destinée à épouser lui fait sa demande en marriage après qu'ils aient été amis puis amoureux toutes ces années. Ce qui n'est pas du goût de Maléfique puisqu'il semble que son histoire ait encore été déformée et que tout le monde a à nouveau peur d'elle, la prenant pour un personnage vraiment maléfique. La reine, mère de Philippe, est du même avis car elle a une aversion pour le peuple des fées. Et quand elle invite Aurore et Maléfique à diner, c'est avec un sombre dessein en tête. Une guerre va se déclarer entre les deux peuples et Maléfique va découvrir par la même occasion qu'elle n'est finalement pas la seule de son espèce.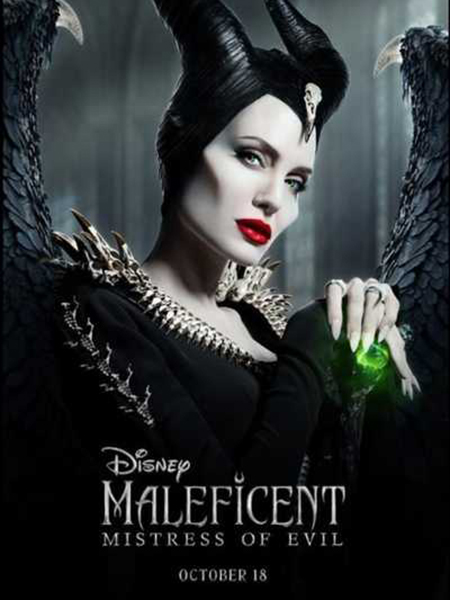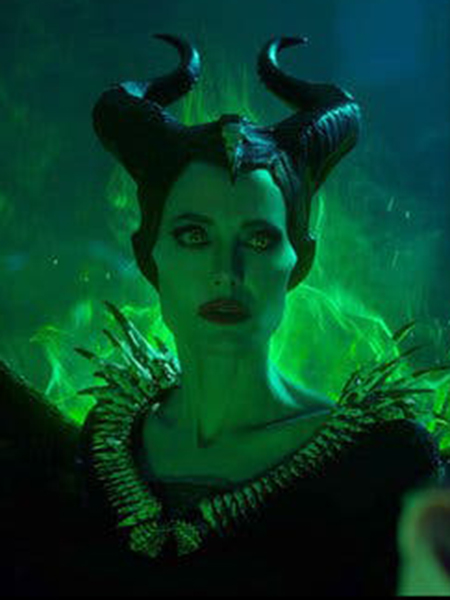 Un physique intimidant
Maléfique est ici représentée avec la tenue qu'elle porte quand elle vient rencontrer la famille de Philippe. Elle porte une longue robe noire aux manches longues décorée d'une longue à motif d'ossements sur le devant et d'un collier d'ossements en partie dorés. Elle porte aussi un long manteau noir et ses grandes ailes noires sont déployées derrière elle. Au niveau de la tête, on retrouve sa peau très pale, les os saillants de ses joues ainsi que ses lèvres très rouges. Ses cornes et ses cheveux sont comme souvent enveloppés dans une sorte de chapeau décoré d'un autre crane d'oiseau doré au niveau du front. Enfin, elle tient un baton en bois avec une pierre bleu au bout.