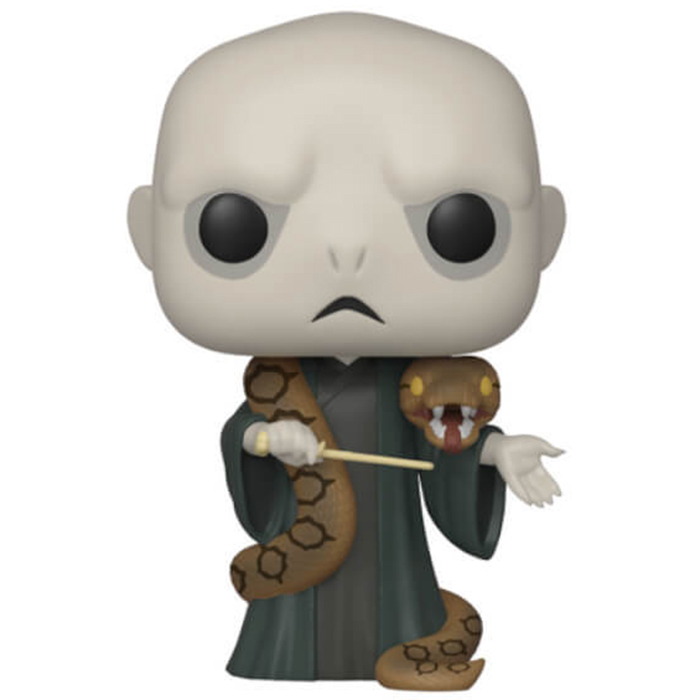 Figurine Lord Voldemort with Nagini (Harry Potter)
La figurine Funko Pop Lord Voldemort with Nagini (Harry Potter) vous intéresse ?

Vérifier la disponibilité sur

Plus qu'un animal de compagnie
Lord Voldemort est le principal méchant de la célèbre saga littéraire et cinématographique Harry Potter. Son but était de débarrasser le monde de tous les sorciers n'étant pas de "sang pur" et ne méritant pas selon lui d'être des sorciers. Il avait réuni de nombreux adeptes et, ses pouvoirs grandissant, était devenu particulièrement dangereux pour le monde des sorciers. Mais quand il vint pour tuer Harry Potter alors que celui-ci était encore un bébé, il fut repoussé par la magie ancestrale de l'amour de sa mère et Harry survécut avec une seule cicatrice sur son front et on crut Voldemort mort. Mais celui-ci survécut sous une forme appauvrie pendant de nombreuses années avant d'être ramené grâce à ses adeptes. On ne comprit que quelques années plus tard qu'il avait en fait créé des horcruxes, un processus lui permettant de cacher un petit bout de son âme en dehors de son corps chaque fois qu'il tuait quelqu'un pour ainsi devenir quasi immortel. Nagini, sa précieuse compagne serpent est l'un de ces fameux horcruxes et le dernier à mourir avant Voldemort lui-même.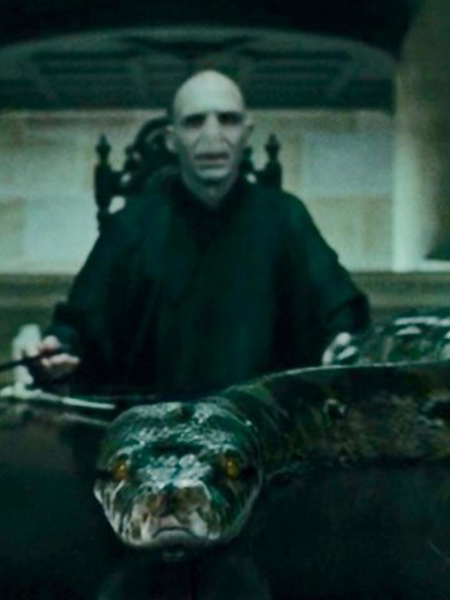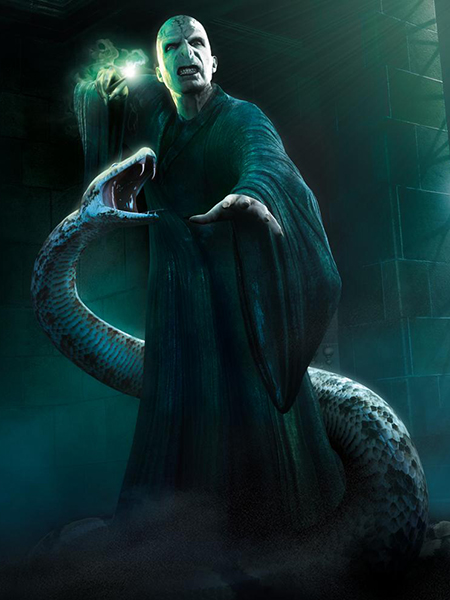 Un vrai vilain
Pour cette version exclusive du personnage, Voldemort a été représenté tel qu'on le voit quand il revient dans le quatrième film. Il porte une simple longue robe noire et son apparence physique est très dégradée par rapport à ce qu'il était avant. Sa peau est grise, il n'a plus de cheveux et quasiment plus de nez, lui donnant un peu l'air d'un serpent. Ses yeux sont cernés de gris et il tient sa baguette faisant pensant à un os dans sa main droite et s'en sort pour montrer la marque sur son poignet gauche. Nagini est accrochée autour de son cou, son long corps retombant jusqu'au sol. Sa gueule est ouverte sur une impressionnante rangée de dents et ses yeux sont jaunes.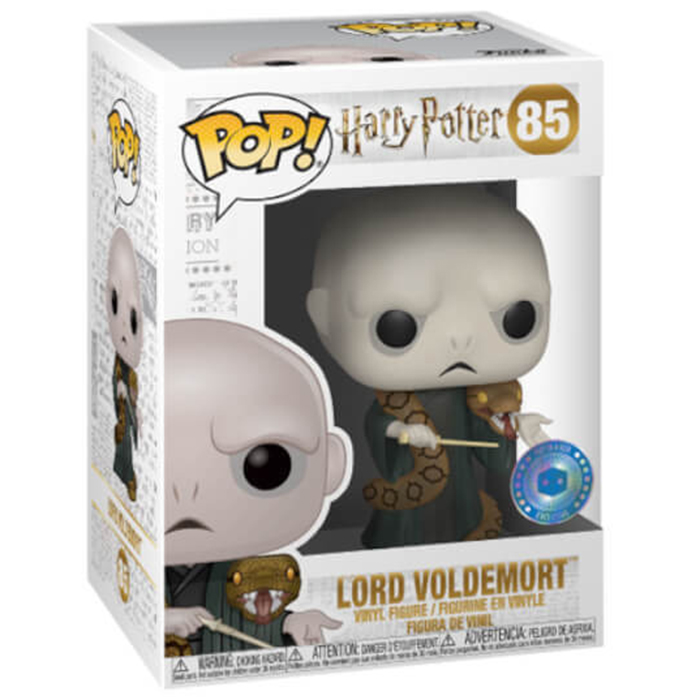 La figurine Funko Pop Lord Voldemort with Nagini (Harry Potter) vous intéresse ?

Vérifier la disponibilité sur

Trouvable également ici :

29.90 €
Voir l'offre