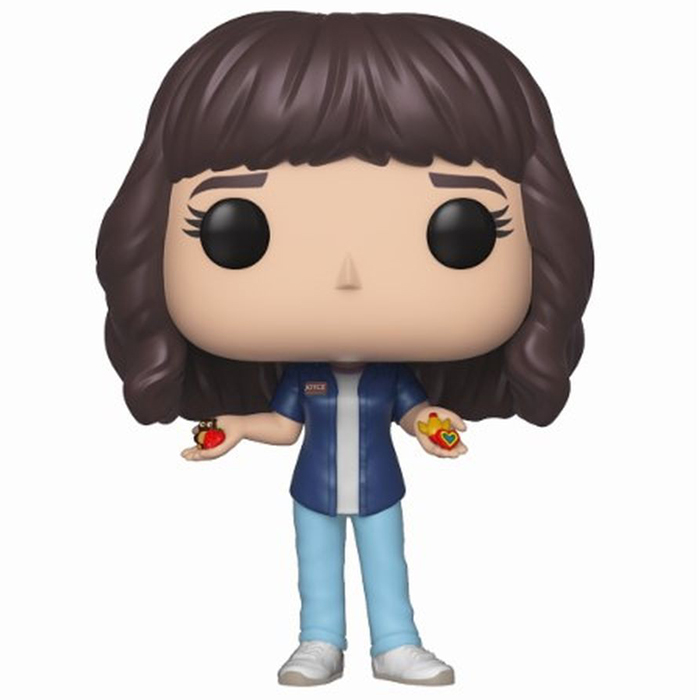 Figurine Joyce with magnets (Stranger Things)
La figurine Funko Pop Joyce with magnets (Stranger Things) vous intéresse ?

Vérifier la disponibilité sur

Un nouveau mystère
Joyce est un des personnages principaux de la série fantastique Stranger Things se déroulant dans les années 80 aux Etats-Unis. En début de saison trois, Joyce travaille toujours dans le même magasin mais les clients se font rares à cause de l'ouverture du centre commercial. Son amitié avec Hopper s'est développée mais si lui semble vouloir plus, elle préfère qu'ils restent amis, notamment parce qu'elle a en fait prévu de vendre as maison pour partir s'installer ailleurs, trop de mauvais souvenirs la hantant à Hawkins. Un jour, elle remarque que les magnets de son frigo ainsi que plusieurs dans sa boutique, semblent avoir été démagnétisés. Elle décide alors d'enquêter et avec l'aide du professeur de physique de son fils, elle apprend que cela pourrait être le résultat de la création d'une immense machine. Elle pense que cela pourrait être le gouvernement qui recommencerait des expériences à Hawkins Lab. Hopper est sceptique mais l'accompagne tout de même quand elle retourne là bas. Tout semble être aussi vide que cela devrait être mais alors qu'ils s'apprêtent à partir, Hopper est attaqué par un mystérieux russe qui l'assomme avant de fuir. C'est donc reparti pour une nouvelle enquête.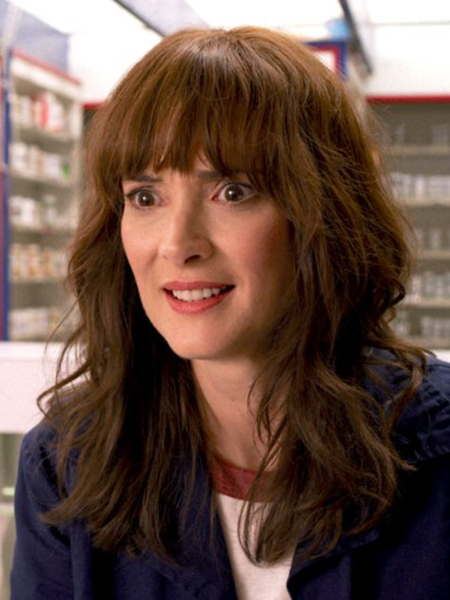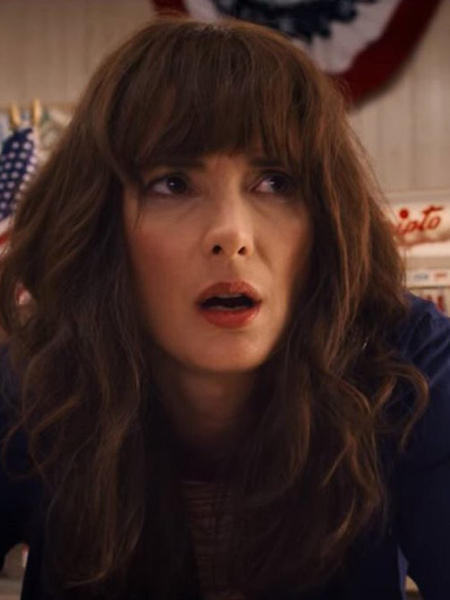 Un look simple
Joyce est ici représentée avec la tenue du magasin dans lequel elle travaille. Elle porte un simple jean bleu clair avec des baskets blanches ainsi qu'un t-shirt blanc et une petite blouse bleue avec son nom dessus dont les boutons sont ouverts. Dans ses mains, elle tient plusieurs magnets de différentes couleurs, ceux qui ont perdu leur magnétisme. Enfin, au niveau de la tête, on retrouve ses épais cheveux bruns légèrement bouclés et avec une épaisse frange retombant sur le front.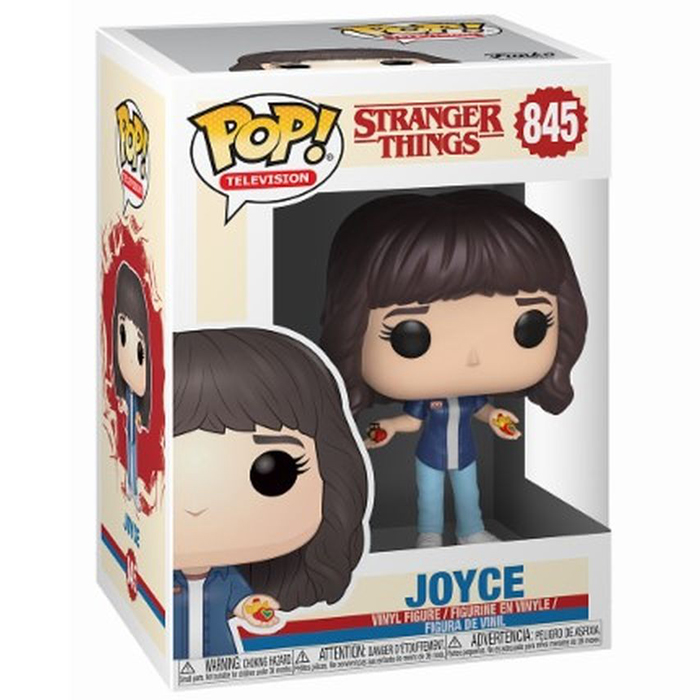 La figurine Funko Pop Joyce with magnets (Stranger Things) vous intéresse ?

Vérifier la disponibilité sur

Trouvable également ici :

13.90 €
Voir l'offre