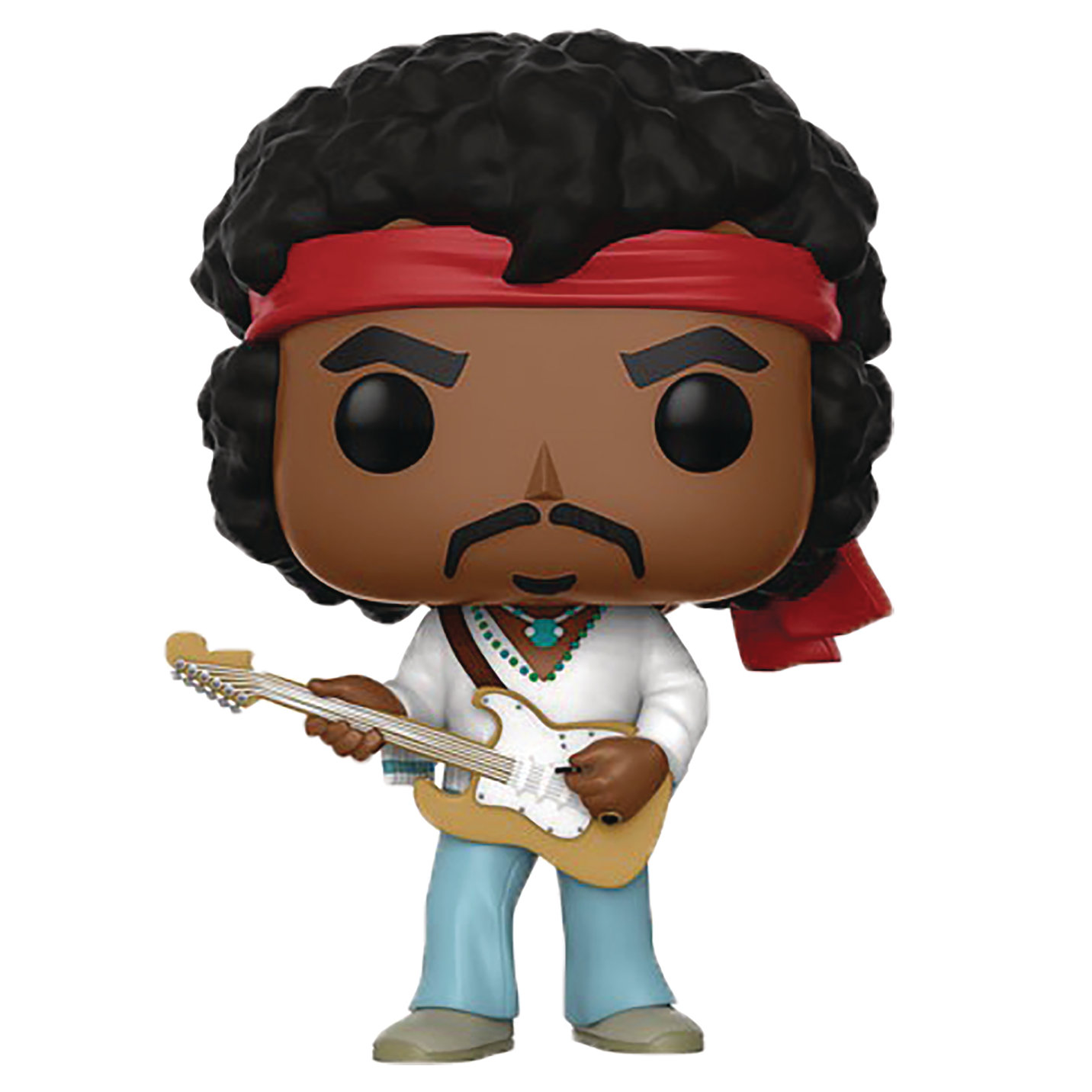 Figurine Jimi Hendrix Woodstock (The Jimi Hendrix Experience)
La figurine Funko Pop Jimi Hendrix Woodstock (The Jimi Hendrix Experience) vous intéresse ?
Vérifier la disponibilité sur

Un des pères fondateurs du Hard Rock
Jimi Hendrix est connu comme étant un des plus grands guitariste de l'Histoire du Rock et un des musiciens les plus influents du 20ème siècle. Également auteur, compositeur et chanteur, il fonde le groupe The Jimi Hendrix Experience, qui sera actif seulement durant la seconde moitié des années 60, le temps de sortir trois albums studio. Bien qu'étant gaucher, Jimi Hendrix se distinguait par le fait de jouer sur une guitare de droitier avec un accordage inversé. Guitariste précurseur, on lui doit une approche révolutionnaire de la guitare avec une utilisation novatrice de l'amplification, de l'effet larsen, de la pédale wah-wah ou du vibrato, ce qui lui vaudra d'être souvent considéré comme étant à l'origine du style Hard Rock. Il va même inspirer de grands noms de la musique au delà du Rock, notamment le jazzman Miles Davis. Parmi les titres incontournables, on peut citer All Along The Watchtower, Little Wing, Purple Haze, Foxy Lady ou Hey Joe.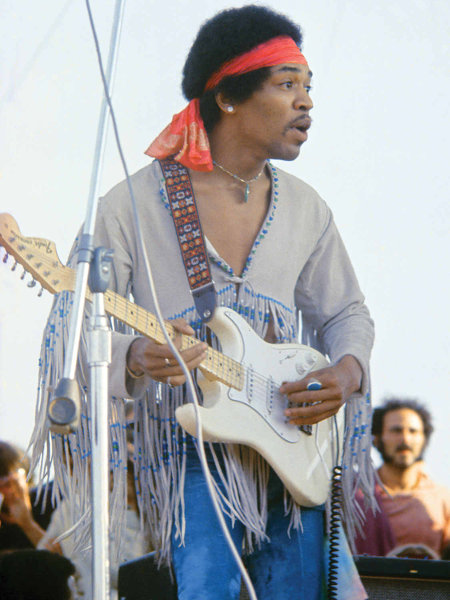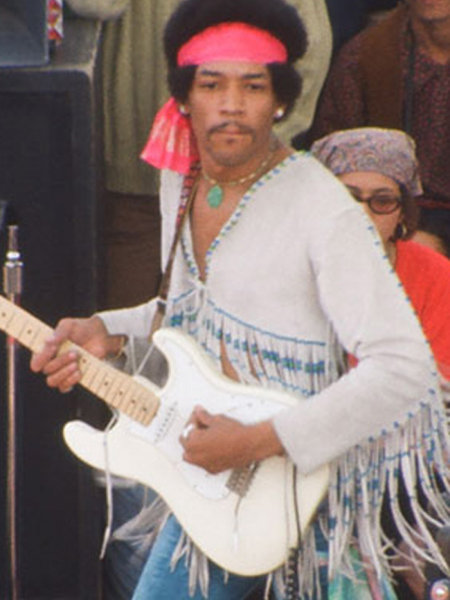 Le guitariste anticonformiste à Woodstock
Funko a choisi de représenter Jimi Hendrix dans sa tenue du 18 août 1969, sur la scène du festival de Woodstock aux États Unis. Sur cette figurine, on retrouve la tenue emblématique de Jimi Hendrix à Woodstock : une tunique iroquoise, un collier agrémenté d'une turquoise, un bandana rouge, un jean patte d'éléphant et des converses. Conformément à sa manière de jouer, il est représenté tenant une guitare de droitier à l'envers. Durant ce concert, le guitariste surprend en reprenant l'hymne américain agrémenté de nombreuses distorsions : son objectif était de dénoncer l'intervention américaine au Vietnam. La Purple Haze Properties, dont le logo est utilisé par Funko en haut et au centre du packaging de la figurine, est une société co-dirigée par Leon Hendrix (frère de Jimi) dont le principal objectif est de distribuer des licences de produits "Jimi Hendrix" dans le secteur du cannabis.