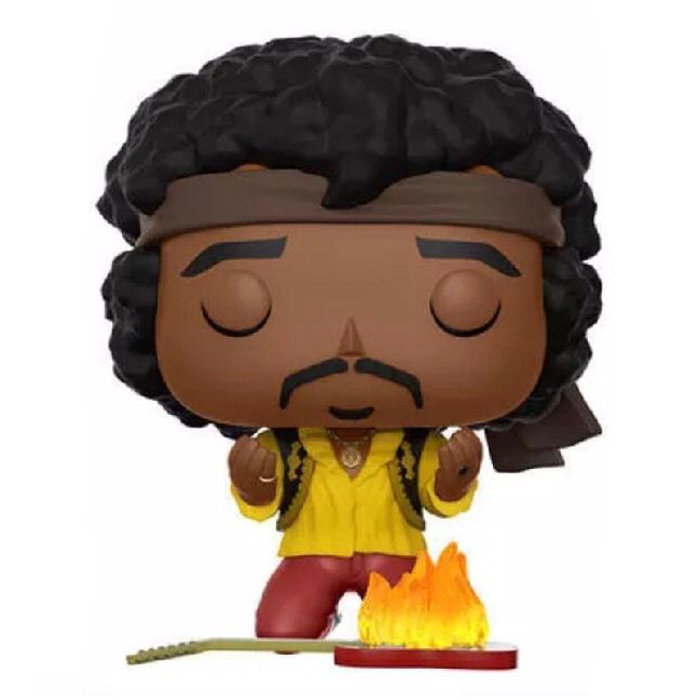 Figurine Jimi Hendrix Monterey (The Jimi Hendrix Experience)
La figurine Funko Pop Jimi Hendrix Monterey (The Jimi Hendrix Experience) vous intéresse ?

Vérifier la disponibilité sur

Du Blues au Hard Rock
Jimi Hendrix est sans doute un des musiciens les plus novateurs du 20ème siècle. Fondateur, auteur, compositeur et guitariste du groupe The Jimi Hendrix Experience de 1966 à 1970, Jimi Hendrix va marquer son époque par une utilisation surprenante de son instrument fétiche : adepte des effets en tout genre, il va développer une approche particulière du son de guitare en privilégiant le vibrato ou en domptant les effets de larsen et les amplifications. Ces expérimentations lui vaudront parfois d'être associé à la genèse du style de musique Hard Rock, tandis que sa musique est déjà largement emprunte de Rhythm & Blues. Il se distingue également par des prises de position assez nettes notamment en s'opposant à la guerre du Vietnam. Les concerts aux festivals de Monterey en 1967 et Woodstock en 1969 sont sans doute parmi les plus fameux du guitariste.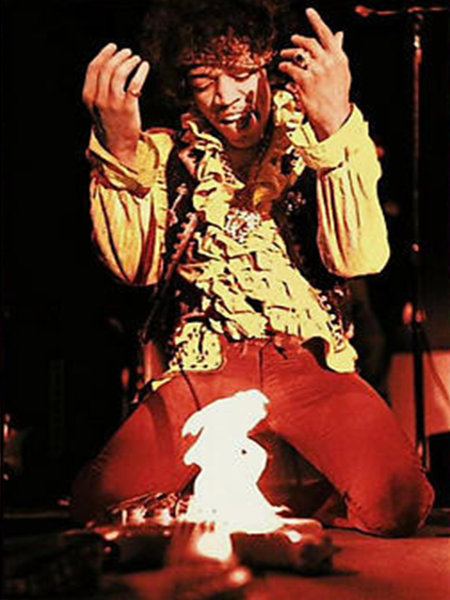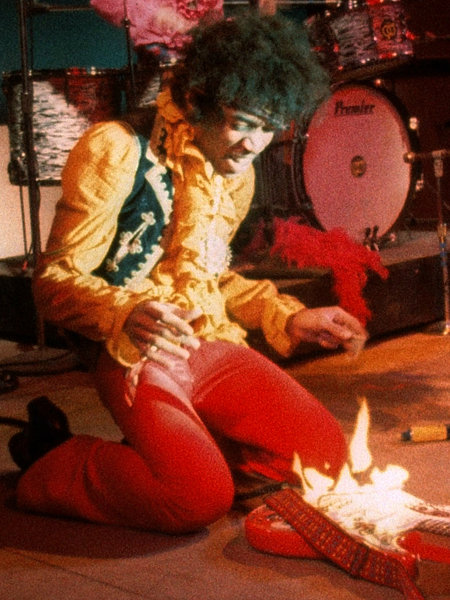 Le sorcier vaudou de Monterey
La commercialisation de cette figurine de Jimi Hendrix par Funko coïncide avec l'anniversaire des 50 ans du concert de The Jimi Hendrix Experience au festival de Monterey, le 18 juin 1967. Un moment spécifique marquera les mémoires au cours de ce concert : celui où le guitariste sacrifie sa Stratocaster en l'immolant par le feu, avant de la fracasser sur le sol. C'est cet instant de l'immolation que Funko a décidé d'immortaliser avec cette figurine, montrant Hendrix pratiquer des incantations, laissant une drôle d'impression au public américain qui le voyait en chair et en os pour la première fois. Jimi Hendrix expliquera plus tard qu'il s'agissait d'un sacrifice aux dieux du Rock. Sur cette figurine, on retrouve la tenue spécifique à ce concert : un bandana marron, une chemise à jabot jaune, un gilet noir, un pantalon rouge et des chaussures noires.