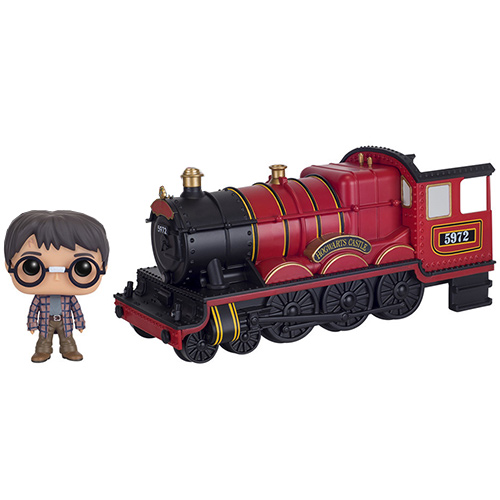 Figurine Hogwarts Express with Harry (Harry Potter)
La figurine Funko Pop Hogwarts Express with Harry (Harry Potter) vous intéresse ?

Vérifier la disponibilité sur

Harry et son premier voyage dans le Hogwarts Express
Harry est le personnage principal de la saga littéraire et cinématographique Harry Potter. On y suit les aventures d'un jeune garçon anglais qui découvre, le jour de ses 11 ans, qu'il est un sorcier. Alors qu'il avait jusque là vécu avec sa tante et oncle, depuis la mort de ses parents quand il n'avait qu'un an, il va maintenant intégrer l'école de magie Hogwarts. Il va découvrir un tout nouveau monde magique mais va aussi apprendre que ses parents ne sont pas morts dans un accident comme il le croyait, mais furent tués par Voldemort l'un des plus terribles sorciers de son époque. Pour aller à Hogwarts, situé quelque part en Ecosse, Harry doit prendre le train Hogwarts Express partant du quai 9 3/4 de la gare de King's Cross.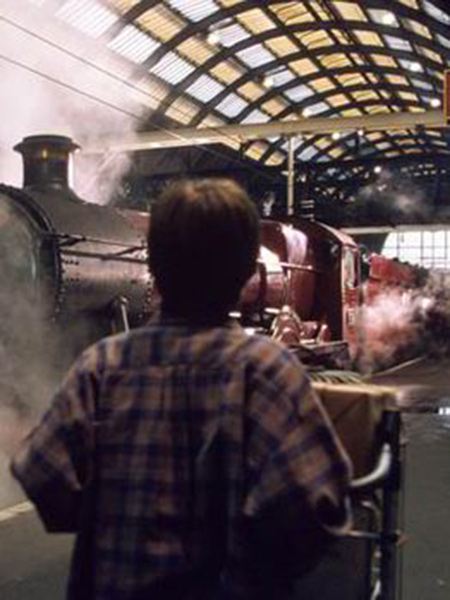 Le plus célèbre des trains
Le Hogwarts Express est donc le train que doit prendre Harry pour se rendre à Hogwarts et seuls les sorciers peuvent accéder au quai dont il part. Comme on peut le voir dans le film, le Hogwarts Express est un train à vapeur à l'ancienne principalement noir et rouge et c'est ici la locomotive qui est représentée. Les détails du mécanisme et des roues sont joliment représentés et on retrouve aussi quelques éléments métalliques dorés. Sur le côté, on peut voir un panneau Hogwarts Castle indiquant sa destination. A l'arrière de la locomotive, on peut voir le début d'un compartiment laissant la place de poser la figurine d'Harry Potter vendu avec le train. Harry Potter est représenté avec les vêtements qu'il porte pendant le début du film : un pantalon marron, un t-shirt gris et une chemise à carreaux trop grande car anciennement à son cousin Dudley bien plus grand et gros que lui. Au niveau du visage, il est représenté avec sa fameuse cicatrice ainsi qu'avec ses lunettes cassées et rescotchées. Il existe aussi deux wagons vendus avec Hermione ou Ron qui peuvent s'attacher derrière cette locomotive.