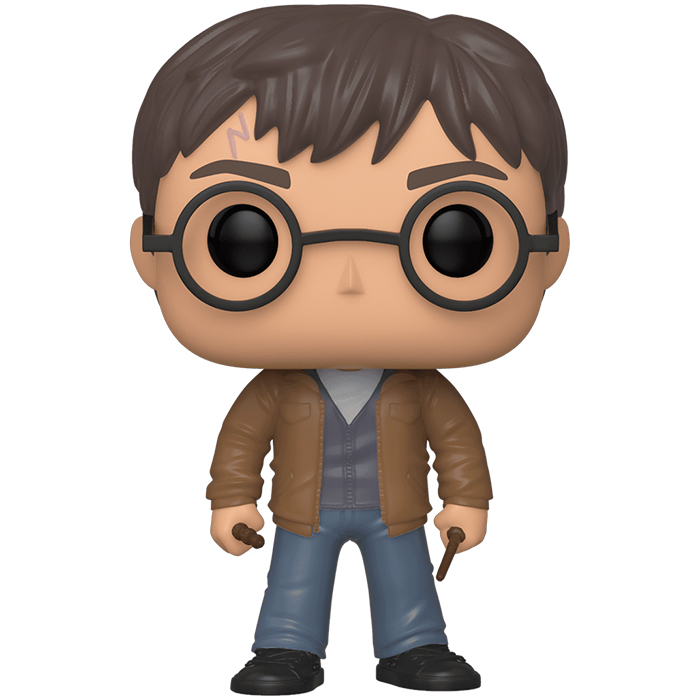 Figurine Harry Potter with two wands (Harry Potter)
La figurine Funko Pop Harry Potter with two wands (Harry Potter) vous intéresse ?

Vérifier la disponibilité sur

Le duel final
Harry Potter est le personnage central de la saga Harry Potter. Au début de l'histoire, c'est un jeune garçon de onze ans qui découvre qu'il est en fait un sorcier et qu'il est accepté à l'école de magie Poudlard. Il va aussi apprendre que ses parents ne sont pas morts comme ils le pensent dans un accident de voiture mais qu'ils moururent en tentant de le protéger de Voldemort, le terrible sorcier maléfique qui avait juré de "débarrasser" le monde de tous les sorciers n'étant pas de sang pur. Malheureusement, si ce dernier fut très affaibli par l'affrontement, il ne mourut pas et, tout au long de l'histoire, il va tenter de reprendre de la force et de revenir pour continuer son combat. Il y arrive finalement à la fin du quatrième livre et film. Cela va mener au dernier film et livre où il va parvenir à placer l'un de ses hommes au ministère de la magie. Harry et ses amis vont alors partir à la recherche des sept horcruxes qui l'ont maintenu en vie pour les détruire et enfin affronter Voldemort dans un ultime combat.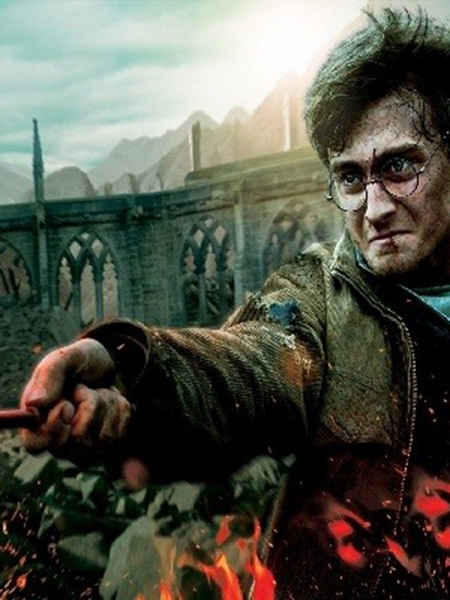 Le grand gagnant
Harry est ici représenté à la fin du dernier film durant le combat contre Voldemort quand il est parvenu à désarmer ce dernier et donc à renvoyer son propre sort Avada Kedavra contre lui. Il porte un jean bleu avec un t-shirt gris et un gilet gris foncé avec son blouson marron par dessus. Au niveau de la tête, il porte ses habituelles lunettes rondes et on retrouve ses cheveux bruns et la petite cicatrice sur son front. Enfin, il tient sa propre baguette dans sa main gauche ainsi que celle de Voldemort (qui était aussi celle de Dumbledore) dans la droite.