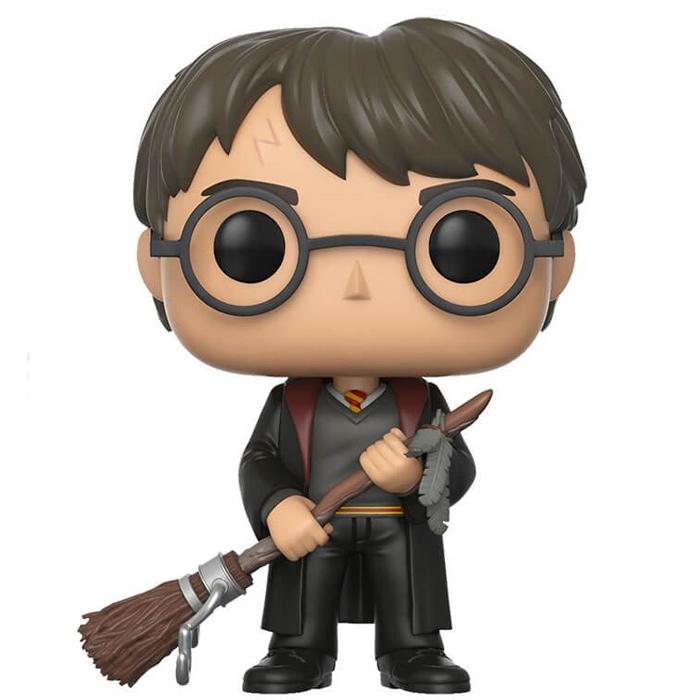 Figurine Harry Potter with firebolt (Harry Potter)
La figurine Funko Pop Harry Potter with firebolt (Harry Potter) vous intéresse ?

Vérifier la disponibilité sur

Harry et son mystérieux cadeau
Harry Potter est le personnage principal de la saga cinématographique Harry Potter inspirée de la cultissime saga littéraire pour enfant Harry Potter. C'est un jeune garçon anglais qui découvre le jour de ses onze ans qu'il est un sorcier. A partir de là, il va découvrir les merveilles du monde des sorciers mais aussi ses dangers et surtout les sombres circonstances qui l'ont rendu orphelin à l'âge de un an. En troisième année, Sirius Black, son parrain et celui qui aurait à priori trahi ses parents, s'échappe de la prison d'Azkaban. Alors que tout le monde pense qu'il va tenter de retrouver Harry pour le tuer, on se rend finalement compte que Sirius veut retrouver le véritable coupable ayant trahi les parents d'Harry, qui n'est d'autre que Peter Pettigrew se cachant depuis des années sous les traits de Scabbers, le rat de Ron. A la fin du film alors que Sirius est parvenu à s'échapper sur le dos de l'hyppogriffe Buckbeak, il envoie à Harry un cadeau très spécial, le tout nouveau modèle de balai Firebolt.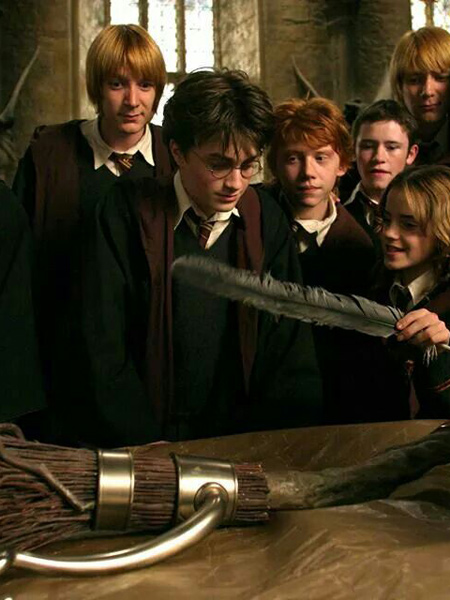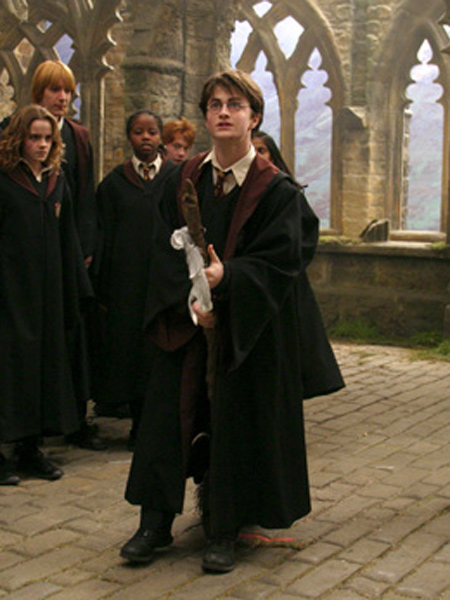 Harry va pouvoir s'envoler
Pour cette figurine exclusive pour les magasins Box Lunch, Funko a choisi de représenter Harry avec sa tenue classique d'étudiant de Poudlard mais aussi avec son balai Firebolt. Cela fait donc référence à une scène bien spécifique de la fin du film quand Harry reçoit son fameux cadeau. Il porte donc un uniforme constitué d'un pantalon, de chaussures et d'un gilet noirs bordés de bandes aux couleurs de la maison Gryffondor et avec cela il porte son habituelle cape de sorcier. Au niveau du visage, on reconnait bien ses fameuses lunettes et sa cicatrice en forme d'éclair. Enfin, il tient dans ses mains son fameux balai Firebolt auquel est attaché trois plumes d'hyppogriffe comme un message que ce balai est un cadeau de Sirius.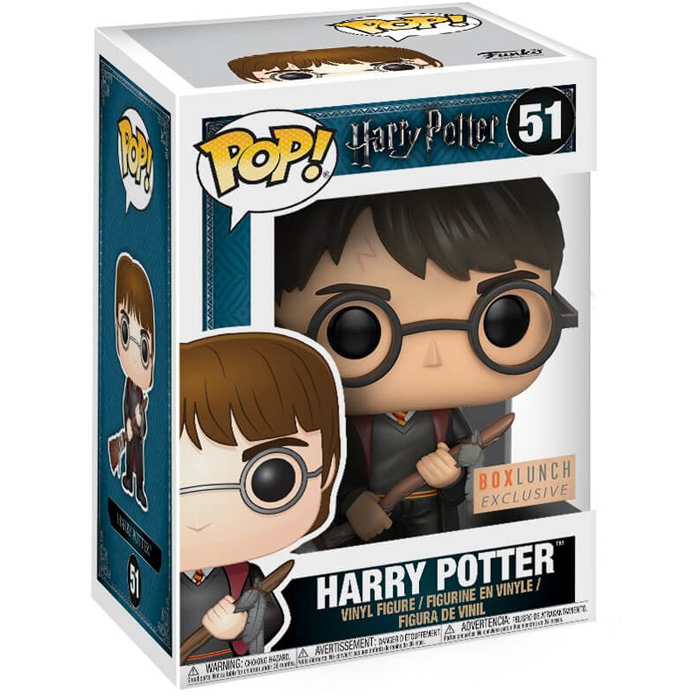 La figurine Funko Pop Harry Potter with firebolt (Harry Potter) vous intéresse ?

Vérifier la disponibilité sur

Trouvable également ici :

24.90 €
Voir l'offre