Figurine Han Solo & Princess Leia (Star Wars)
La figurine Funko Pop Han Solo & Princess Leia (Star Wars) vous intéresse ?

Vérifier la disponibilité sur

Un duo mythique
Han Solo and la princesse Leia sont deux des personnages principaux de la première trilogie Star Wars. Ils se rencontrent quand ce dernier est embauché par Luke Skywalker et Obi Wan Kenobi comme pilote pour venir sauver la princesse des griffes de Darth Vader. En effet, Luke était tombé sur un message envoyé par la princesse à Obi Wan à travers un petit robot. Une fois celle-ci libérée, Luke et Han vont rejoindre l'alliance rebelle dont la princesse est l'un des chefs. Dans le deuxième opus de la saga, l'alliance rebelle a installé sa base sur la planète Hoth mais Darth Vader continue à les rechercher activement et finit par les trouver. Tout le monde doit évacuer mais alors que Luke part à la recherche de Yoda pour être entrainé comme Jedi, Han et Leia s'enfuient à bord du Millenium Falcon et vont devoir échapper ensemble à l'empire mais pas seulement. Ce qui va finir de les rapprocher.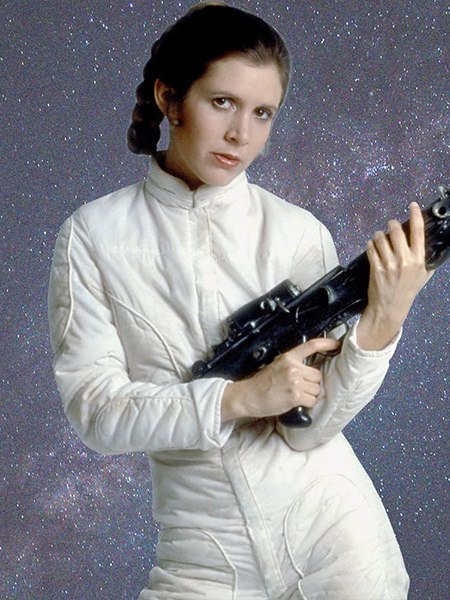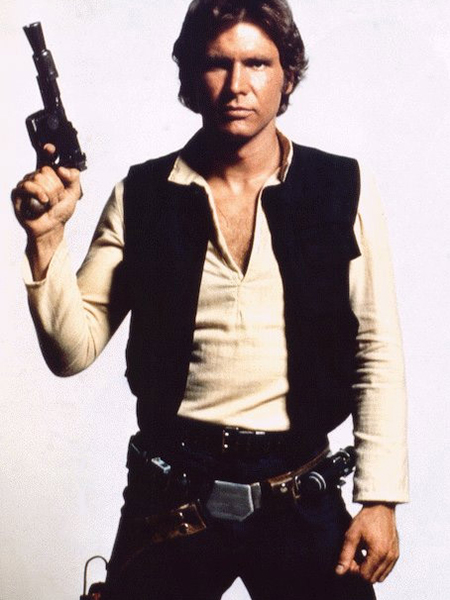 En danger
A l'occasion de l'anniversaire des quarante ans de la sortie de L'Empire Contre-Attaque, Funko a ici représenté le couple au moment où Han est fait prisonnier d'un chasseur de prime, celui-ci étant recherché par Jabba The Hut pour une dette qu'il a envers lui. Han porte son pantalon bleu avec des bottes noires ainsi que son blouson beige. Ses mains sont attachées avec des menottes futuristes au niveau des poignets et bras. Au niveau de la tête, on retrouve ses cheveux bruns retombant devant le visage. Leia est elle représentée avec la combinaison pantalon blanche qu'elle portait sur la planète gelée Hoth. Elle la porte avec des petites bottines blanches assorties et ses cheveux bruns sont attachés en deux nattes enroulés sur les côtés de son visage.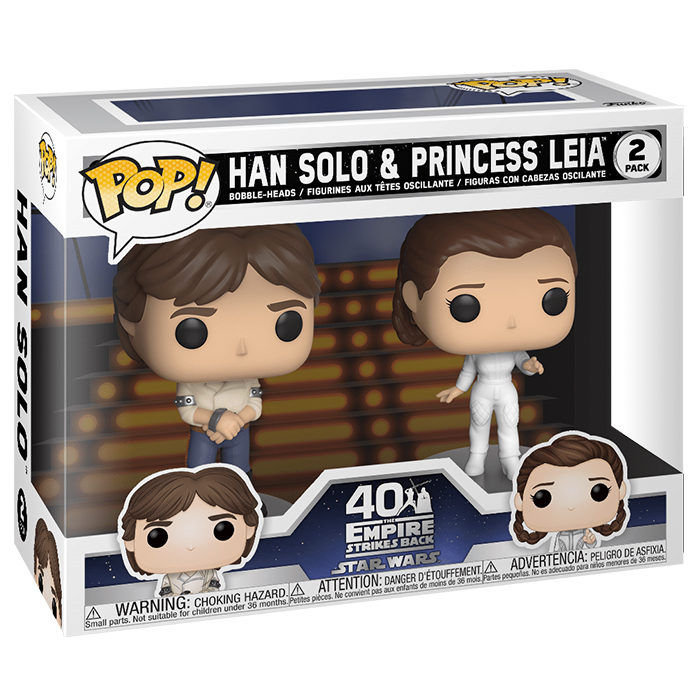 La figurine Funko Pop Han Solo & Princess Leia (Star Wars) vous intéresse ?

Vérifier la disponibilité sur

Trouvable également ici :

29.90 €
Voir l'offre