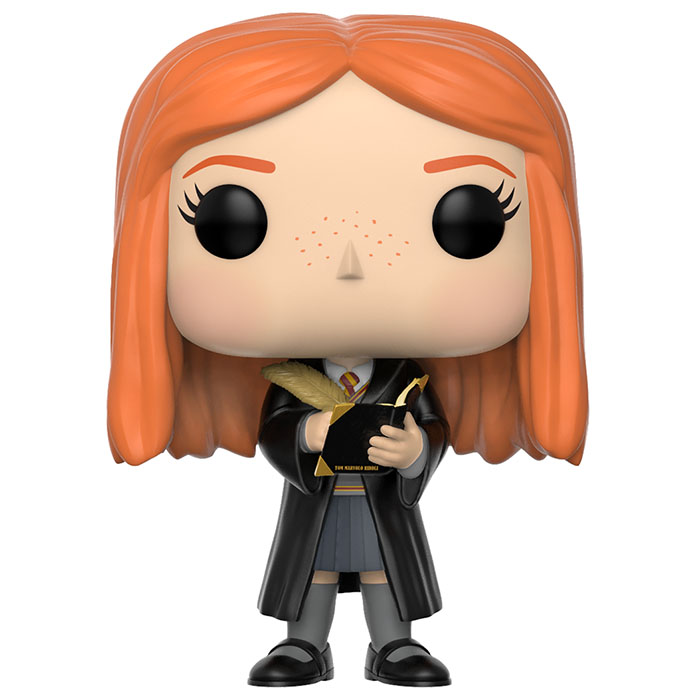 Figurine Ginny Weasley with Tom Riddle diary (Harry Potter)
La figurine Funko Pop Ginny Weasley with Tom Riddle diary (Harry Potter) vous intéresse ?

Vérifier la disponibilité sur

Une première année mouvementée
Ginny Weasley est la plus jeune de la très nombreuse famille Weasley et donc la petite soeur de Ron, le meilleur ami d'Harry Potter. Dans le deuxième épisode de la saga, Ginny entre à Poudlard pour sa première année et celle-ci ne sera pas de tout repos. En effet, dès le début de l'année, il semblerait que l'héritier de Serpentard soit de retour à Poudlard et bien décidé à rouvrir la chambre des secrets qui serait le repère d'un monstre s'en prenant aux sorciers n'étant pas de sang pure. Au cours de l'année, plusieurs étudiants, un chat et même le fantôme Nick quasi sans tête se retrouvent pétrifiés. A un moment, Harry trouve un journal avec les souvenirs d'un étudiant des années 50 qui lui laisse croire qu'Hagrid serait celui qui a relâché le monstre à l'époque et en serait encore responsable aujourd'hui. Mais c'est alors que Ginny est emmené par le monstre dans la chambre des secrets et les choses s'accélèrent. En partant à sa recherche, Harry découvre alors que l'étudiant du journal, Tom Riddle, contrôlait en fait Ginny à travers son journal et qu'il était en fait une version jeune de Voldemort et le véritable héritier de Serpentard. Le journal avait été placé subrepticement dans le chaudron de Ginny par Lucius Malfoy alors qu'elle faisait ses courses en début d'année.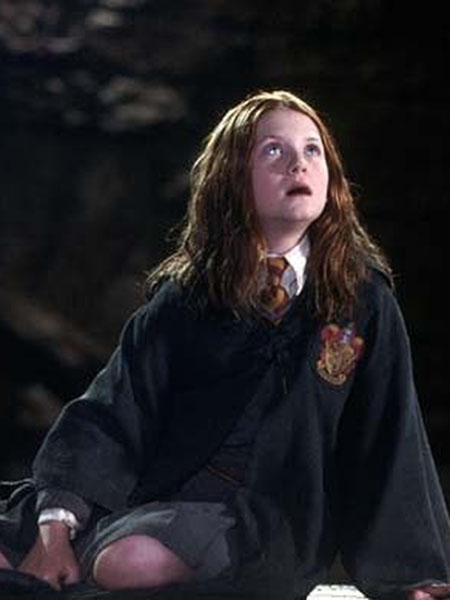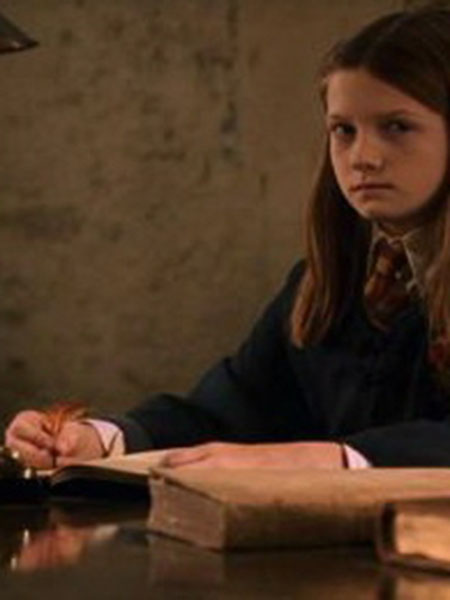 Une toute jeune Ginny
Funko a donc représenté Ginny telle qu'elle est dans le ce film avec son uniforme de Poudlard. Elle porte une jupe plissée grise, un pull assorti et une cravate aux couleurs de Gryffondor. Par-dessus, elle porte sa fameuse robe de sorcier ainsi que les traditionnelles petites chaussures noires avec des chaussettes hautes comme tous les écoliers anglais. Elle tient dans sa main le fameux journal de Tom Riddle ainsi qu'une plume avec laquelle elle écrit dedans dans l'autre main. Au niveau de la tête, Funko a bien représenté ses longs cheveux roux typiques des Weasley et pour la première fois les taches de rousseur sur son visage.