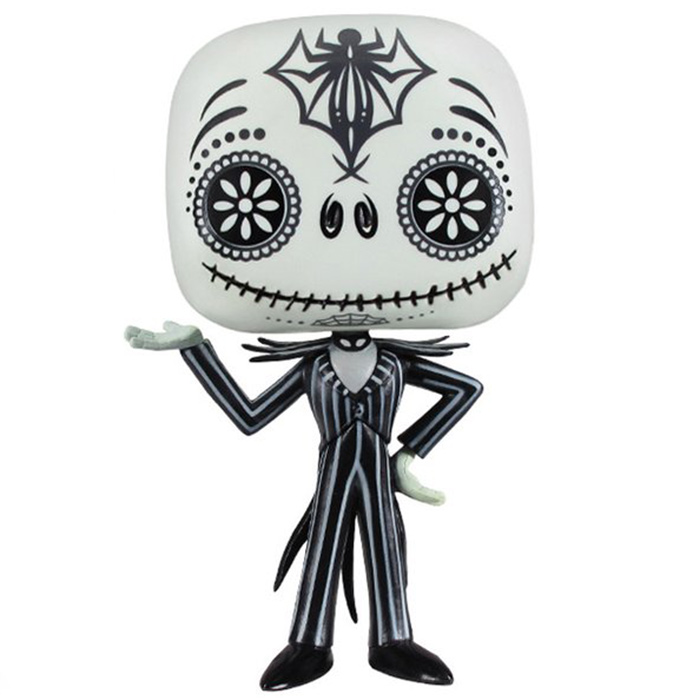 Figurine Jack Day Of The Dead (L'Etrange Noël de Monsieur Jack)
La figurine Funko Pop Jack Day Of The Dead (L'Etrange Noël de Monsieur Jack) vous intéresse ?

Vérifier la disponibilité sur

le héros de l'histoire
Jack Skellington est le héros du fameux dessin animé en stop motion, L'Etrange Noël de Monsieur Jack. Tim Burton n'en est pas le réalisateur comme on peut le croire mais il en est le directeur artistique et le scénariste. Jack Skellington est le héros et le maitre des festivités de la célèbre ville d'Halloween. Mais cette année, Jack est déprimé et démotivé à l'idée d'organiser la fête d'Halloween. Il décide alors de sortir de la ville et de s'aventurer dans la forêt. C'est alors qu'il tombe sur la ville de Noël où tout le monde semble heureux. Il décide alors de prendre la place du Père Noël et d'organiser cela cette année, pensant que cela pourra lui rendre sa bonne humeur. Mais Sally, la poupée de chiffon, esclave du scientifique fou de la ville, pense que c'est une mauvaise idée et va tenter de l'arrêter. Elle est depuis toujours amoureuse de lui et Jack va finalement comprendre que c'est l'amour qui lui manquait pour être heureux.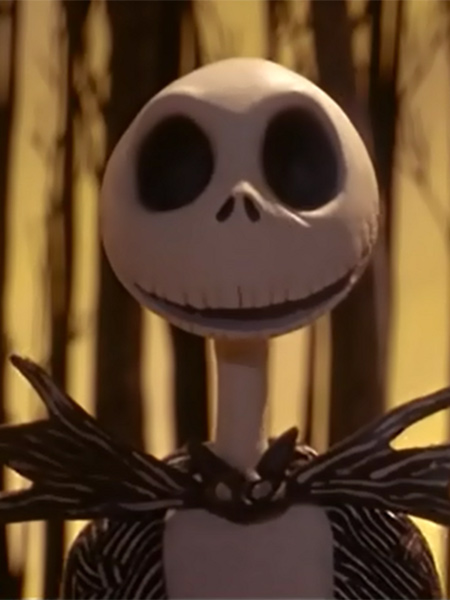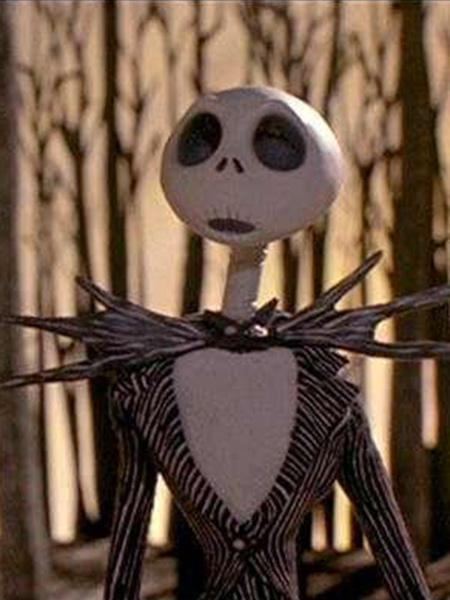 Un Jack en version mexicaine
Cette version du personnage ne fait pas référence à une scène et est donc une création partielle de Funko. Le "Day Of The Dead" est l'équivalent d'Halloween au Mexique. Lors de cette fête on s'y maquille notamment en squelette avec des motifs floraux très colorés. Cette fête collait donc très bien à la thématique du film et Funko a donc choisi de créer cette figurine de Jack maquillé de cette façon. Au niveau du corps, on retrouve bien son corps maigre de squelette et son habituel costume noir à rayures blanches. Au niveau de la tête, on retrouve son habituel grand sourire recousu mais il est en plus décoré de motifs de fleurs autour des yeux ainsi que d'une sorte d'araignée stylisée sur le front. Bien que les maquillages de cette fête soient normalement très colorés, Funko n'a utilisé que du noir pour rester fidèle au look monochrome de Jack.