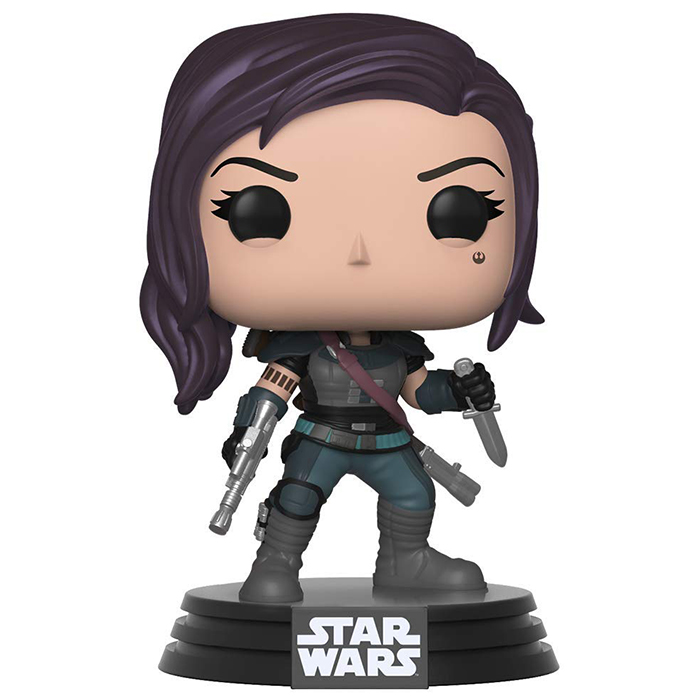 Figurine Cara Dune (Star Wars The Mandalorian)
La figurine Funko Pop Cara Dune (Star Wars The Mandalorian) vous intéresse ?

Vérifier la disponibilité sur

Une combattante hors pair
Cara Dune est une ex-soldat ayant servi l'alliance qui tenta de rétablir la République et qui depuis est devenue mercenaire. C'est un personnage rencontré par The Mandalorian dans la série du même nom. Il la croise sur une planète qui semblait assez sauvage pour qu'il puisse s'y cacher un temps avec The Child. Se rendant compte qu'elle est tout de même connue d'une mercenaire, il décide au début de partir mais des habitants du village viennent lui demander de l'aide pour se protéger d'attaques d'un autre peuple. Ce village étant reculé comme il le souhaite, il accepte et propose à Cara de l'aider. Celle-ci va accepter et se montrer être une féroce combattante ainsi qu'une amie pour The Mandalorian. Ensemble, ils vont donc débarrasser le village des attaquants et The Mandalorian va être tenté de rester un temps. Mais des chasseurs de primes le retrouvent et il décide donc que c'est trop dangereux pour tout le monde.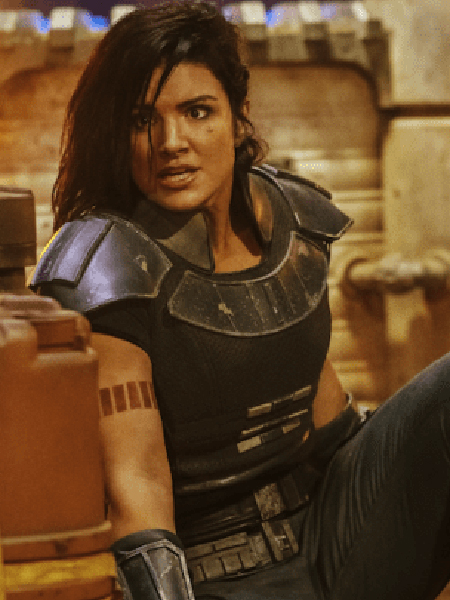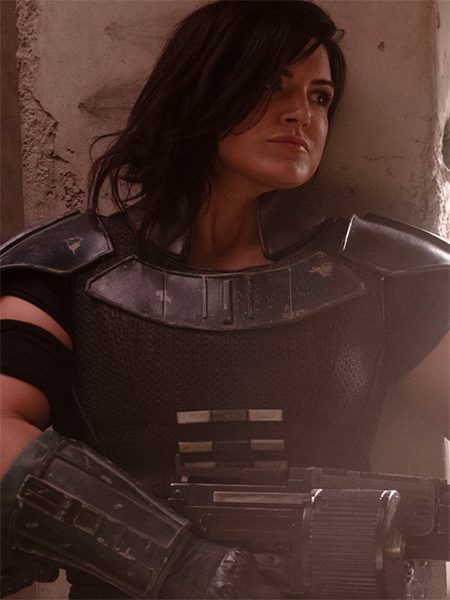 Un physique impressionnant
Cara porte donc ici sa tenue de combattante, un pantalon bleu avec de grosses bottes grises ainsi qu'une ceinture de munitions et une armure au niveau du torse. Elle porte aussi de hauts gants et de nombreuses armes, un pistolet dans la main droite, un couteau dans la gauche ainsi que plusieurs autres accrochées au genou ou à la taille. Au niveau de la tête, on retrouve sa coiffure asymétrique et ses cheveux noirs avec des reflets violets. Enfin, elle a un tatouage autour du bras droit et un autre sous l'oeil.