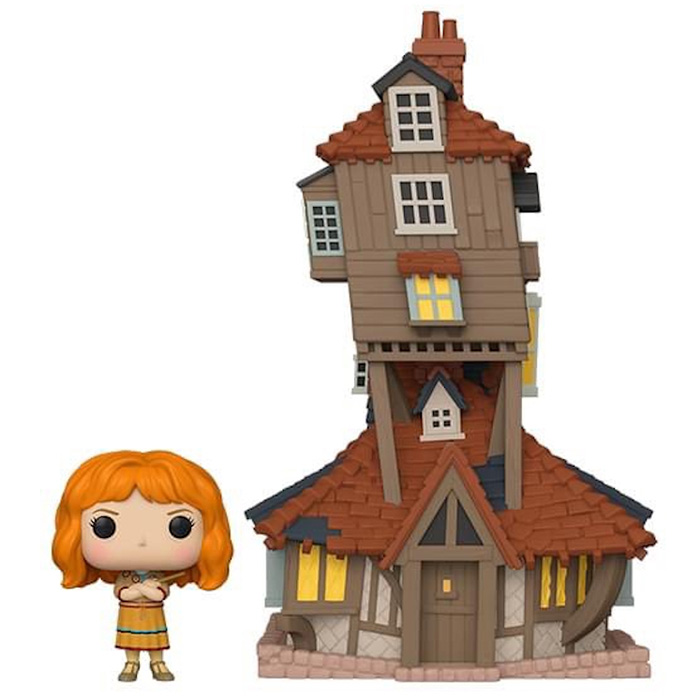 Figurine The Burrow et Molly Weasley (Harry Potter)
La figurine Funko Pop The Burrow et Molly Weasley (Harry Potter) vous intéresse ?

Vérifier la disponibilité sur

La plus maternelle des mères
Molly Weasley est la mère de la famille Weasley dans la saga Harry Potter. C'est la mère d'une famille très nombreuse puisqu'elle n'a pas moins de six fils et une fille. Elle et son mari sont de familles de sorciers depuis de nombreuses générations. Alors que son mari travaille pour le ministère, Molly est mère au foyer, ce qui n'est bien sûr pas de tout repos. C'est une femme très chaleureuse et accueillante puisqu'elle va tout de suite accepter les amis de Ron, Harry Potter et Hermione Granger et les considérer comme ses propres enfants, ceux-ci passant souvent une partie de leurs vacances d'été voire de Noël dans la maison des Weasley. Mais malgré ce côté chaleureux, c'est aussi une excellente sorcière prête à tout pour protéger sa famille, ce dont on se rendra compte durant la bataille de Poudlard dans le dernier livre et film. La famille Weasley habite dans une maison qu'ils appellent "the burrow" (le terrier en français), une maison modeste qu'ils semblent avoir agrandi, particulièrement en hauteur, au fur et à mesure que la famille s'agrandissait.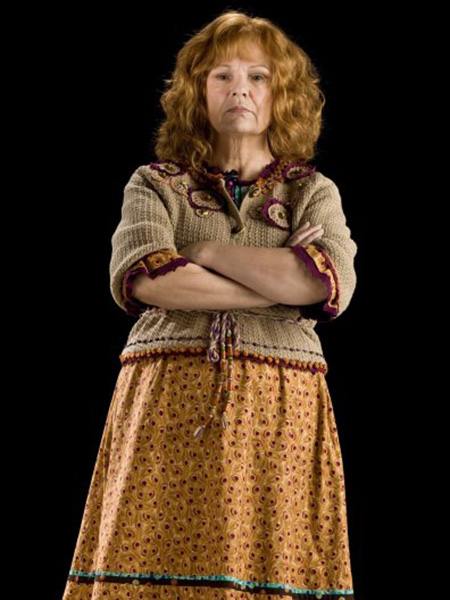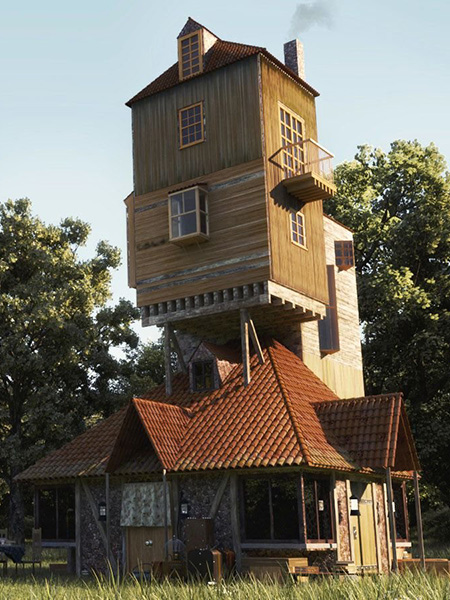 Une mère et son foyer
Pour cette nouvelle figurine Pop Town sortie à l'occasion de la NYCC 2020, Funko a donc représenté Molly Weasley aux côtés de sa maison. Celle-ci a donc une base de maison plutôt traditionnelle en pierre avec des fenêtres en bois, des colombages et un toit en tuiles qui a vu de meilleurs jours. Mais ce qui la caractérise est cette sorte de tour un peu penchée qui a été rajoutée par dessus et ne tient probablement que grâce à la magie. Celle-ci semble être fait presqu'uniquement de bois et ajoute trois étages supplémentaires à la maison dans laquelle on trouve principalement les chambres des enfants et dont débordent des fenêtres et cheminées. Molly Weasley est elle représentée avec une de ses tenues très colorées, une jupe jaune avec des rayures et des motifs à l'aspect très années 70. Elle porte avec cela un pull à motifs floraux et des chaussures jaunes à talons assorties. Ses bras sont croisés sur sa poitrine et elle tient sa baguette de la main droite. Enfin, on retrouve les cheveux roux caractéristiques de la famille Weasley.