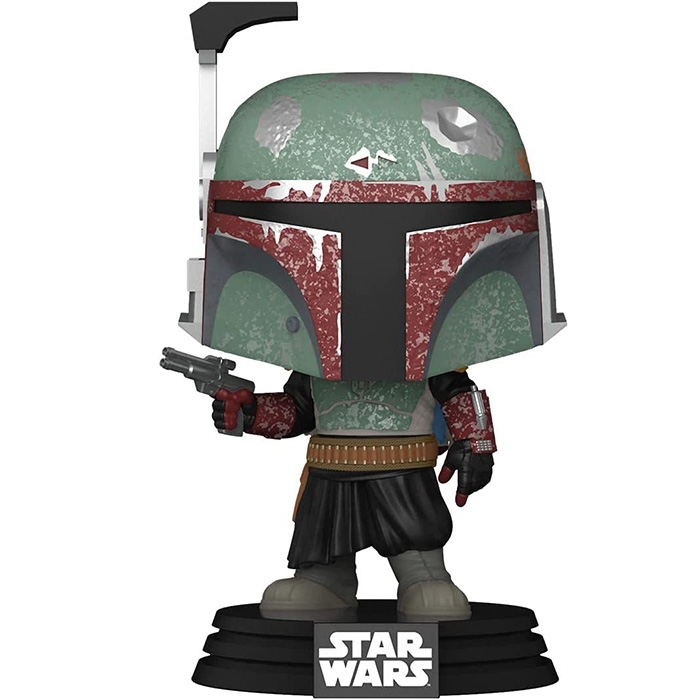 Figurine Bobba Fett ( Star Wars The Mandalorian)
La figurine Funko Pop Bobba Fett ( Star Wars The Mandalorian) vous intéresse ?

Vérifier la disponibilité sur

Un personnage culte
Boba Fett est un personnage culte de l'univers Star Wars que l'on retrouve aussi dans la série The Mandalorian. C'est le célèbre chasseur de primes qui captura Han Solo dans l'Empire Contre-Attaque pour le livrer à Jabba the Hutt. Il fut laissé pour mort quand il tomba dans la gueule de l'énorme monstre Sarlac mais il parvint en fait à s'en sortir. Bobba est le fils cloné de Jango Fett, lui aussi un chasseur de primes qui avait adopté le mode de vie des mandaloriens. Après une vie de combat de violence, Bobba Fett s'était installé en reclus sur Tattooine. Il sauva la chasseuse de primes Fennec Shand laissée pour morte après son combat avec Din Djarin mais le duo finit finalement par s'allier avec Din Djarin pour protéger Grogu en échange de l'armure de mandalorien qui était en la possession de Din Djarin. Leur part du contrat rempli, Bobba Fett se rendit chez Jabba the Hutt pour le tuer et prendre sa place, ce qui devrait être le début de sa propre série.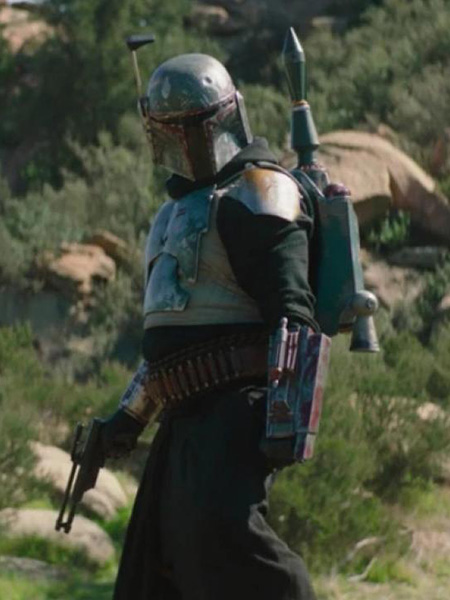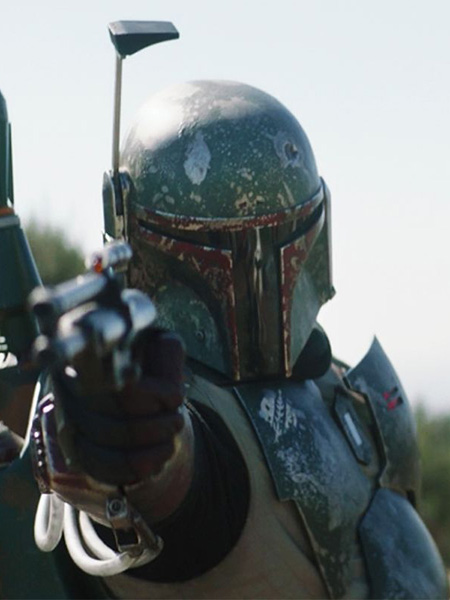 Un combattant abimé
Bobba Fett est ici représenté tel qu'on le voit dans la saison deux de The Mandalorian, portant l'armure très abimé que lui a donné Din Djarin. Il porte un pantalon noir large rentré dans ses bottes marrons. Il porte la fameuse armure rouge et verte au niveau du torse, des bras et de la tête. On peut voir qu'elle est rouillée, abimée et cabossée mais est toujours efficace. Il porte des munitions autour de la taille, des armes au niveau des poignets et tient un pistolet dans la main droite.