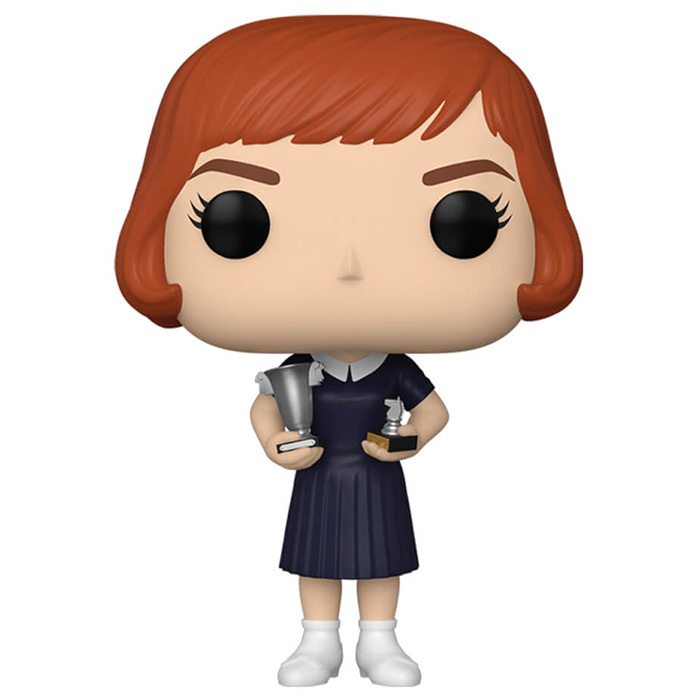 Figurine Beth Harmon with trophies (The Queen's Gambit)
La figurine Funko Pop Beth Harmon with trophies (The Queen's Gambit) vous intéresse ?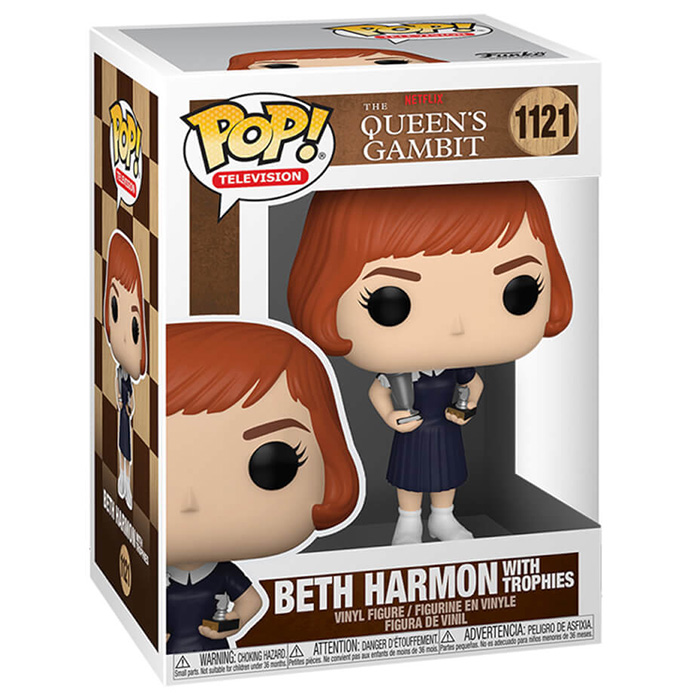 Vérifier la disponibilité sur

Une jeune prodige
Beth Harmon est l'héroïne de la série Le Jeu de le Dame (The Queen's Gambit en VO). Cette jeune femme eut un début de vie difficile quand son père les abandonna et que sa mère, dépressive, se suicida. Beth se retrouve alors dans un orphelinat religieux assez strict où l'on donne des pilules aux enfants pour les garder calmes. C'est là qu'elle rencontre un homme à tout faire qui joue aux échecs dans le sous-sol et accepte de lui apprendre. Elle se montre très vite très doué et se retrouve même à dix ans à jouer contre les membres de son club d'échec et bat tout le monde. Elle est adoptée quand elle a quinze ans et parvient à se payer sa place dans son premier tournoi d'échecs durant lequel elle bat le champion régional. Très vite, sa mère adoptive reconnait son potentiel et commence à l'accompagner dans des tournois à travers les Etats-Unis où elle gagne de plus en plus en notoriété avant même d'avoir atteint la majorité.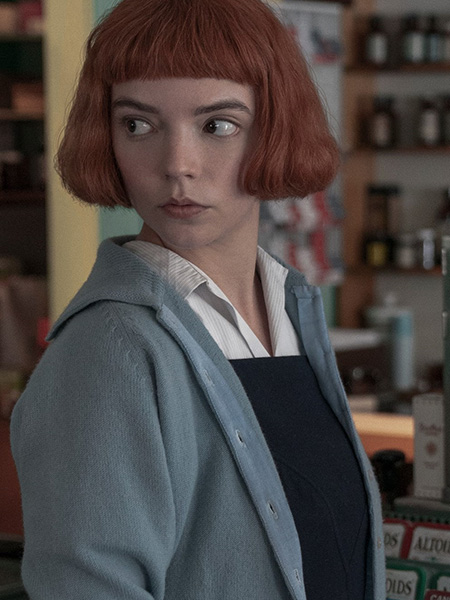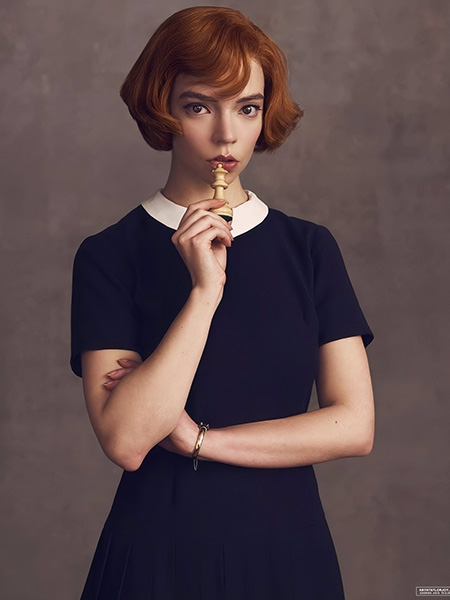 Un monde nouveau
Beth est ici représentée lorsqu'elle est encore adolescente et gagne son premier tournoi national. Elle est photographiée pour un magazine sur les échecs tenant ses trophées dans ses mains. Elle porte encore l'une des robes de petite fille comme on lui a appris à l'orphelinat, une robe bleue avec un petit col blanc et des manches courtes ainsi que des chaussures blanches et des chaussettes montantes. Au niveau de la tête, ses cheveux roux sont coupés au carré avec une frange telle qu'on la lui coupait à l'orphelinat.