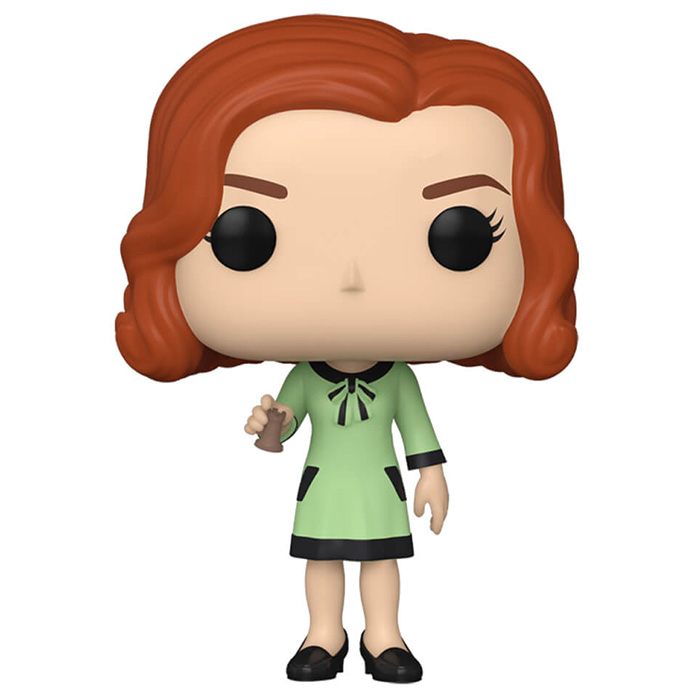 Figurine Beth Harmon with rook (The Queen's Gambit)
La figurine Funko Pop Beth Harmon with rook (The Queen's Gambit) vous intéresse ?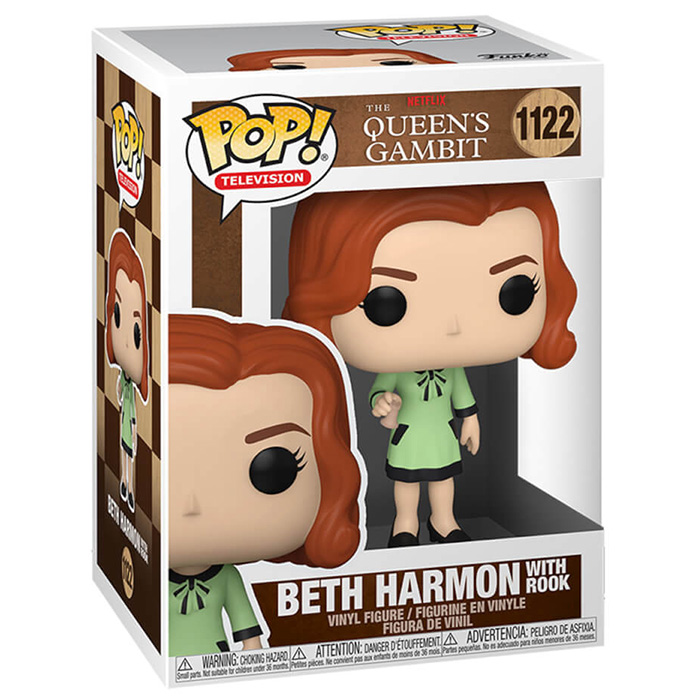 Vérifier la disponibilité sur

Une reine des échecs
Beth Harmon est l'héroïne de la série The Queen's Gambit racontant la vie d'une prodige des échecs. Quand elle est encore très jeune, dans les années 50, sa mère se suicide et elle est placée dans un orphelinat religieux où on lui donne des cachets pour qu'elle reste sage et docile, ce qui va lui donner une personnalité addictive. Là, elle y rencontre un homme d'entretien qui joue aux échecs au sous-sol. Il va accepter de lui donner des cours et elle va vite se montrer très brillante. Quand elle a 15 ans, elle est adoptée par une femme dont le mari la délaisse et quand elle gagne le premier tournoi auquel elle s'inscrit, sa mère adoptive décide de l'aider à se lancer à corps perdu dans la compétition. Mais ses problèmes d'addiction et son triste passé qui la poursuit vont souvent se mettre en travers de son chemin.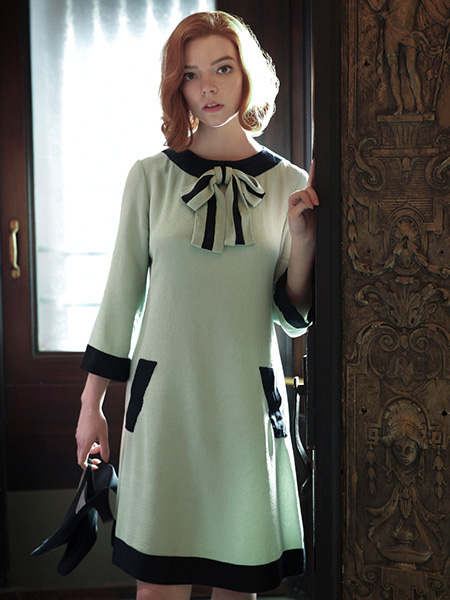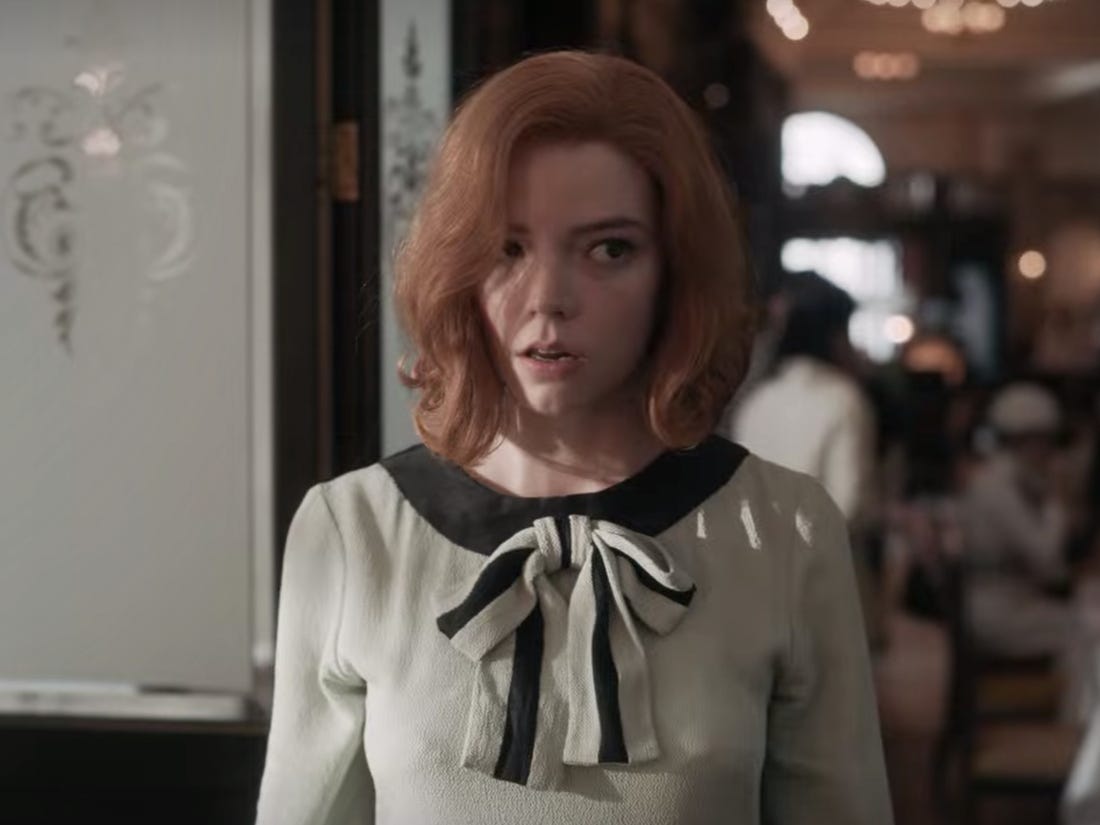 Une gagnante
Beth est ici représentée avec la robe verte qu'elle porte lors du fameux tournoi de Paris tant attendu qu'elle perd car elle avait bu la veille. C'est une robe verte typique des années 60 avec des bordures et des poches noires ainsi que des chaussures assorties. On retrouve ses cheveux roux caractéristiques coiffés à la mode des années 60 et elle tient dans sa main une pièce d'échec, la tour.