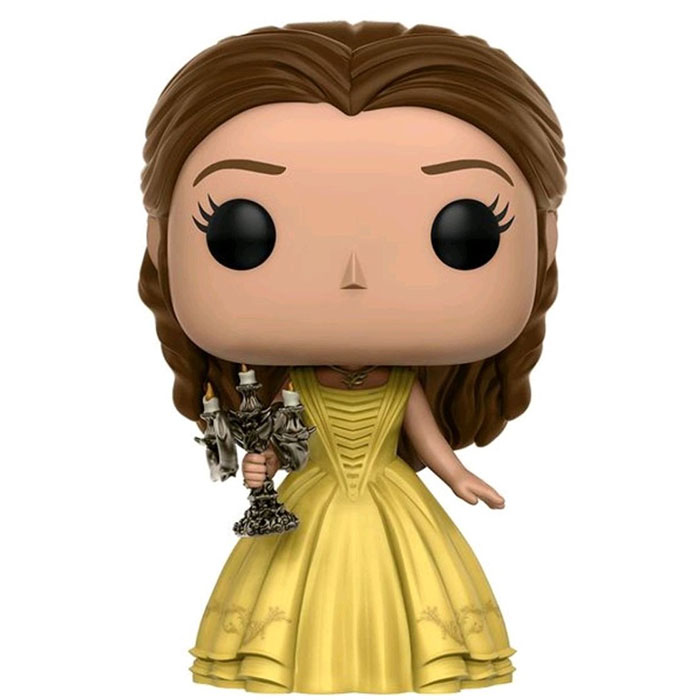 Figurine Belle Chandelier (Beauty And The Beast)
La figurine Funko Pop Belle Chandelier (Beauty And The Beast) vous intéresse ?

Vérifier la disponibilité sur

Une héroïne culte
Belle est l'héroïne du film La Belle et la Bête adapté du fameux dessin animé de Disney lui même adapté de l'histoire classique. C'est une jeune femme vivant dans un village français au 18ème siècle et elle est passionnée de lecture et de connaissances. Un jour, pendant une tempête, son père se réfugie dans un étrange château où il semble toujours faire froid. Les étranges objets vivants habitant du château l'accueillent à bras ouverts mais la Bête en étant le maître est fou de rage et le fait prisonnier. Belle décide de s'y rendre et propose de devenir la servante de la Bête en échange de la liberté de son père. Mais au fur et à mesure, la Bête et Belle se trouvent des points communs et les habitants du château y voient peut-être une possibilité de lever la malédiction. En effet, quand il était plus jeune, la Bête était un jeune prince qui refusa l'hospitalité à une vieille femme. Par vengeance, elle lui lança un sort qui le transforma en bête et les autres habitants en objets et seulement l'amour d'une femme sous cette forme pourrait la lever.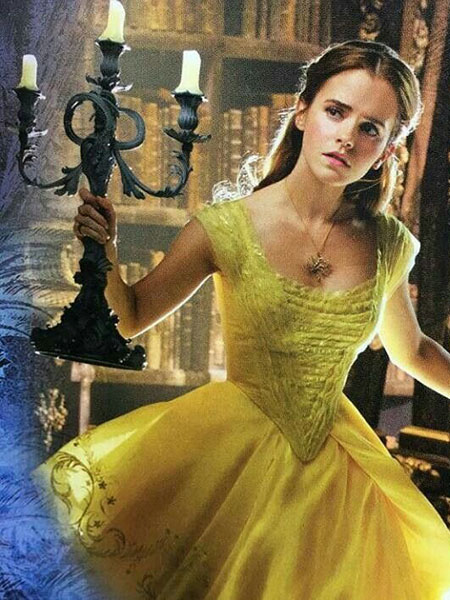 Un personnage éclairé
Pour cette version exclusive de ce personnage très populaire, Funko a décidé de la représenter avec sa fameuse robe de bal jaune qui a été un peu modifiée par rapport à sa version du dessin animé. Celle-ci est jaune et longue avec plusieurs épaisseurs et de jolies broderies très finement reproduites sur le bas. Le haut est un bustier sans manche et avec cela, elle porte un joli collier argenté. Au niveau de la tête, ses cheveux simplement ramenés vers l'arrière et joliment bouclés. Enfin, ce qui la différencie des autres versions du personnage, c'est le fait qu'elle tienne un chandelier dans sa main droite. On retrouve bien le style baroque très élaboré des objets du château et les détails en sont très bien rendus.