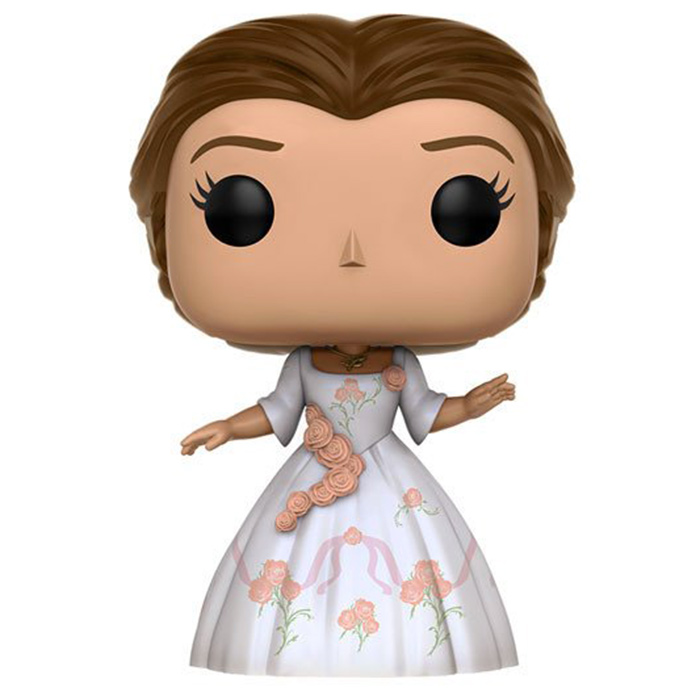 Figurine Belle Celebration (Beauty And The Beast)
La figurine Funko Pop Belle Celebration (Beauty And The Beast) vous intéresse ?

Vérifier la disponibilité sur

La Belle devient réelle
Belle est l'un des personnages principaux de La Belle Et La Bête des studios Disney. Ce film est l'adaptation de l'un des dessins animés les plus populaires de Walt Disney et met en scène Emma Watson dans le rôle de Belle. Le film est très fidèlement adapté du dessin animé et on y retrouve donc toujours Belle, jeune femme intelligente et passionnée de lecture ainsi que La Bête, un jeune et beau prince transformé en Bête après avoir insulté une sorcière. Le sort jeté par la sorcière a aussi touché les habitants du chateau qui furent transformés en objets parlants et ce n'est que lorsque la Bête parviendra à se faire aimer par une femme sous cette forme que la malédiction sera levée. Lorsque le père de Belle est fait prisonnier par la Bête pour s'être introduit sur les terres de la Bête, Belle propose de prendre sa place. Contre toute attente, elle et la Bête vont se rapprocher et les habitants du chateau vont y voir l'occasion d'enfin pouvoir être libérés de la malédiction.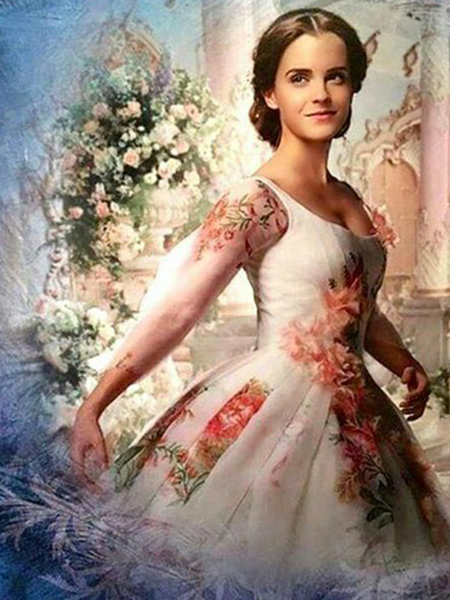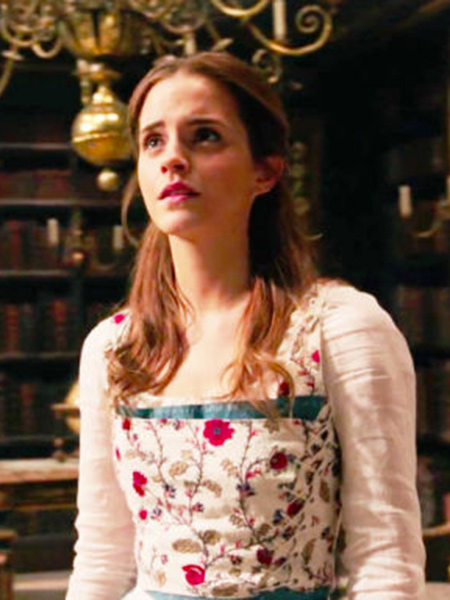 Belle en robe blanche
Pour cette série de figurines de La Belle Et La Bête, Belle est encore une fois très mise à l'honneur puisqu'on retrouve deux versions différentes dans la collection classique ainsi que quatre versions exclusives pour différents magasins. Celle-ci est la deuxième version de la collection de base. Belle y est représentée avec une autre robe de fête. Celle-ci est blanche avec un léger motif de roses sur le bas et au milieu du corset. Les manches sont 3/4 et s'évasent sur le bas et on retrouve de jolis roses en relief au niveau du col et de la taille. Au niveau de la tête, son visage est tout simple et on retrouve ses cheveux joliment relevés en chignon.