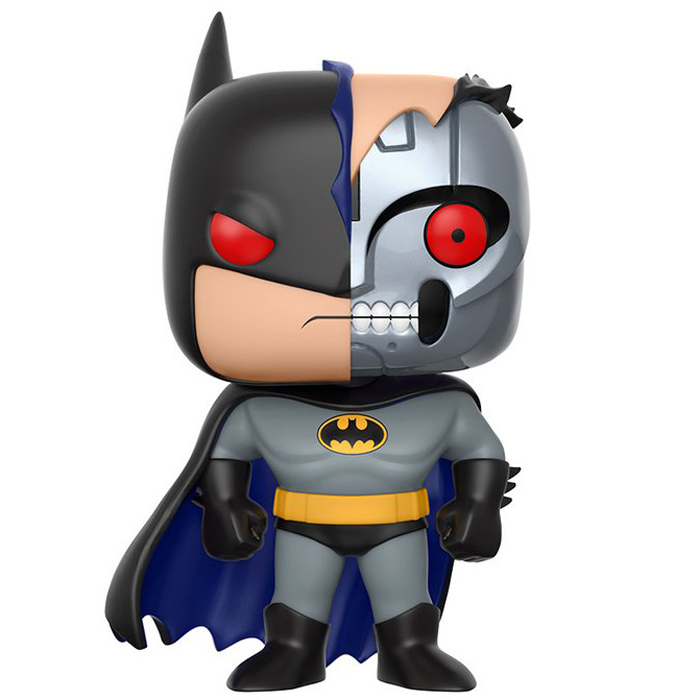 Figurine Batman Robot (Batman the animated series)
La figurine Funko Pop Batman Robot (Batman the animated series) vous intéresse ?

Vérifier la disponibilité sur

Le robot qui se prenait pour Batman
Batman Robot est un personnage apparaissant dans le dessin animé Batman datant des années 90. HARDAC était une intelligence artificielle qui fût créée par un scientifique, en deuil après la mort de sa femme et de sa fille, pour tenter de remédier au plus gros problème de l'humanité : sa mortalité. Mais ne pouvant la résoudre, il décide de la remplacer entièrement par des androids. Il créé alors une version android de Batman très avancée se prenant pour le vrai Batman.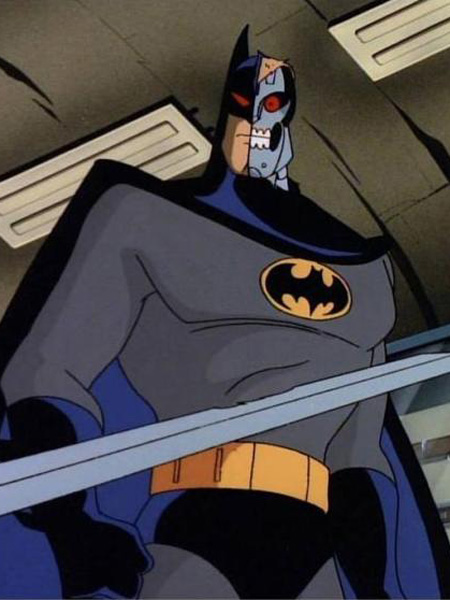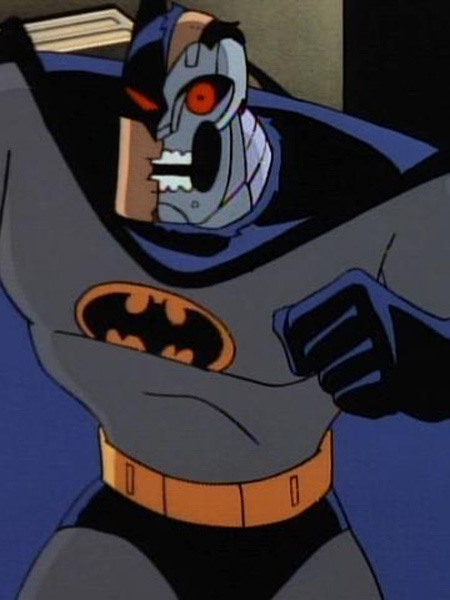 Mi-homme mi-robot
Pour cette figurine, Funko a représenté le robot de Batman avec la moitié de son visage d'android bien visible. Dans cette série, Batman porte la version rétro du costume de Batman. Il porte un costume très moulant gris avec le logo Batman sur le torse, des bottes, des gants et un slip noirs ainsi qu'une ceinture jaune. Au niveau de la tête, la partie droite a le visage habituel de Batman avec son masque noir mais son oeil est rouge. De l'autre côté, on reconnait son armature métallique de robot avec un gros oeil rouge.