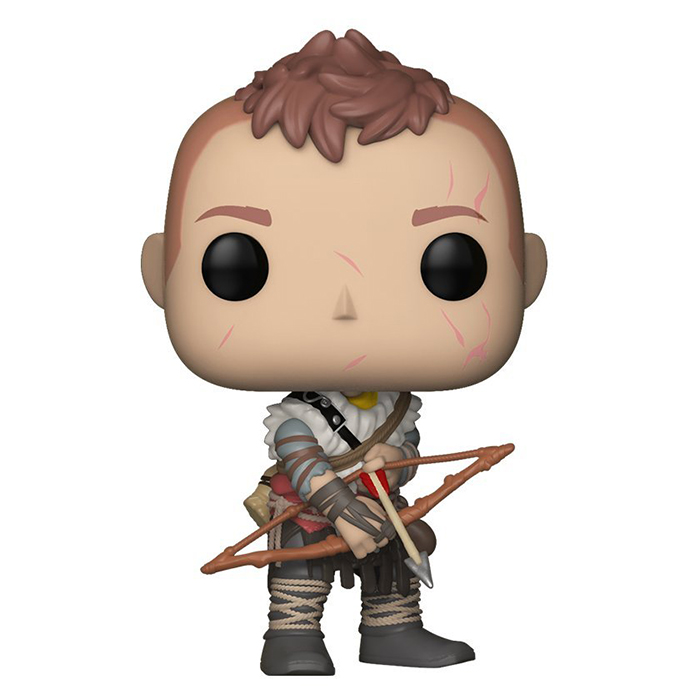 Figurine Atreus (God Of War)
Le fils du guerrier
Atreus est le fils de Kratos, le fameux héros des jeux vidéo God Of War combattant les dieux de l'Olympe. Dans God Of War 4, après avoir survécu au massacre de l'Olympe dans le précédent opus, il s'est retiré loin au Nord à Midgard et a fondé une famille, il l'espère, à l'abris des dieux nordiques. Mais le malheur touche à nouveau sa famille quand sa femme tombe malade. Avant de mourir, elle lui demande d'aller disperser ses cendres en haut de l plus haute montagne de Midgard. Mais Kratos ne pense pas son fils prêt pour un périple aussi périlleux et alors qu'ils sont en mission d'entrainement, ils sont attaqués par un personnage particulièrement dangereux et n'ont d'autre choix que de prendre la route ensemble pour atteindre la montagne. En chemin, ils croiseront de nouveaux ennemis mais heureusement aussi, de nouveaux alliés.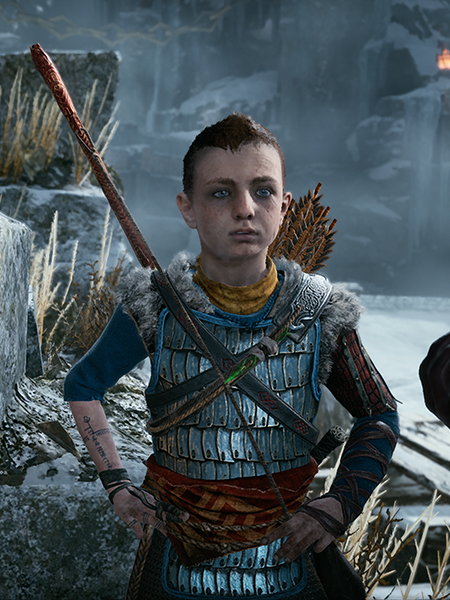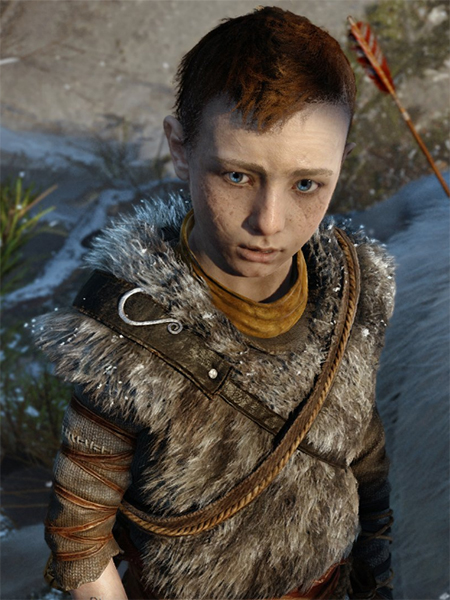 Un vrai fils du Nord
Atreus est ici représenté avec la tenue chaude nécessaire pour un périple dans le grand nord qu'il porte durant tout le jeu vidéo. Il porte un pantalon avec des bottes resserrées à l'aide de cordes ainsi qu'une tunique recouverte d'une épaisse fourrure blanche et de nombreux ustensiles accrochés à sa ceinture. Au niveau de la tête, on retrouve les nombreuses petites cicatrices sur son visage ainsi que ses cheveux coiffés en mohawk à la mode viking. Enfin, il tient dans ses mains son arc dans lequel une flèche est déjà encochée, prête à être tirée.