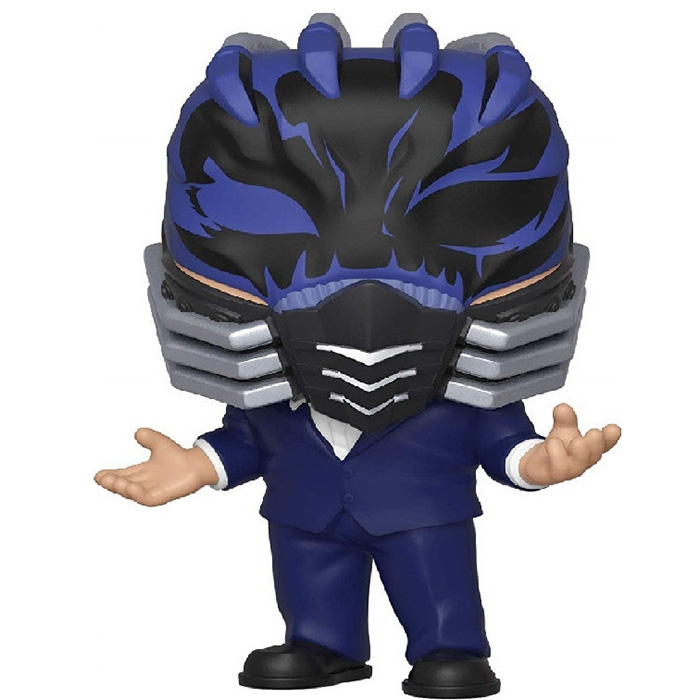 Figurine All For One with mask (My Hero Academia)
La figurine Funko Pop All For One with mask (My Hero Academia) vous intéresse ?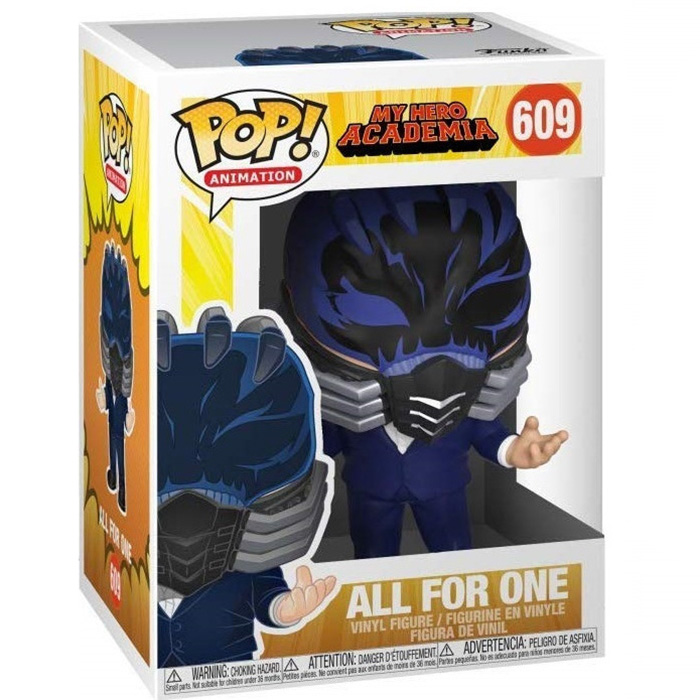 Vérifier la disponibilité sur

Le premier des super-vilains
All For One est l'un des principaux méchants de la série animée du et manga My Hero Academia. Vivant dans un monde où tout le monde ou presque possède un alter lui donnant des super-pouvoirs, les héros sont légions. Mais lassé de leur hypocrisie et du fait qu'ils se font payer pour sauver des vies, All For One, de son vrai nom Shigaraki, a créé l'alliance des super-vilains. On ne connait pas son but exact si ce n'est qu'il veut causer beaucoup de dégats aux super-héros. Cela est peut-être amplifié par le fait qu'il fut lui-même un jour gravement blessé au visage, celui-ci ayant fini couvert de tissu cicatriciel qui recouvrent complètement son nez et sa bouche. Il doit avoir recours à de nombreux appareils pour respirer ainsi qu'à son alter, infra-rouge pour voir.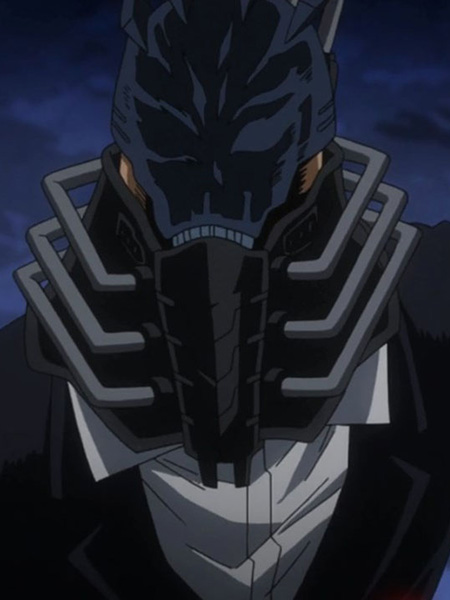 Un élégant monstre
Funko a ici représenté All For One avec l'élégant costume bleu qu'on le voit porter le plus souvent. Celui-ci est composé d'une veste et d'un pantalon bleu foncé ainsi que d'une chemise blanche. Sous ses vêtements, on devine un physique imposant et musclé. Il se tient avec les paumes vers le ciel comme s'il était en pleine discussion. Au niveau de la tête, on retrouve le masque violet et noir qui cache son visage défiguré ainsi que la sorte de masque qui lui permet de respirer grâce aux nombreux tubes argentés qui en sortent.