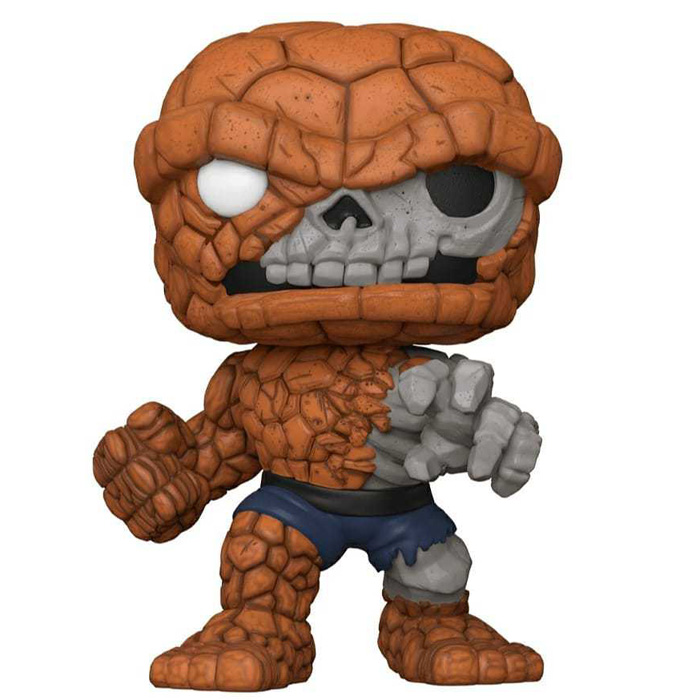 Figurine Zombie The Thing (Marvel Zombies)
La figurine Funko Pop Zombie The Thing (Marvel Zombies) vous intéresse ?

Vérifier la disponibilité sur

Un terrifiant zombie
The Thing est l'une des fameux super-héros Marvel faisant partie de la série de comics Marvel Zombies dont l'histoire se déroule sur une Terre parallèle à la nôtre. Celle-ci, la Terre 2149, a été victime d'une terrible épidémie qui a transformé un grand pourcentage de la population en zombies et les super-héros ne font pas exception. Ils conservent les pouvoirs qu'on leur connait mais ils ne protègent plus la population et ne sont intéressés que leur recherche de chair fraiche, ce qui en fait donc des zombies particulièrement dangereux. Heureusement, les héros non contaminés tenteront eux de sauver la population. Mais ce n'est pas le cas de The Thing qui est l'un des membres des fameux Quatre Fantastiques qui ont obtenu leur pouvoir après avoir été touchés par des rayons cosmiques. The Thing s'est transformé en créature de pierre rouge ultra résistante, ce qui fait donc de lui un zombie presque impossible à tuer.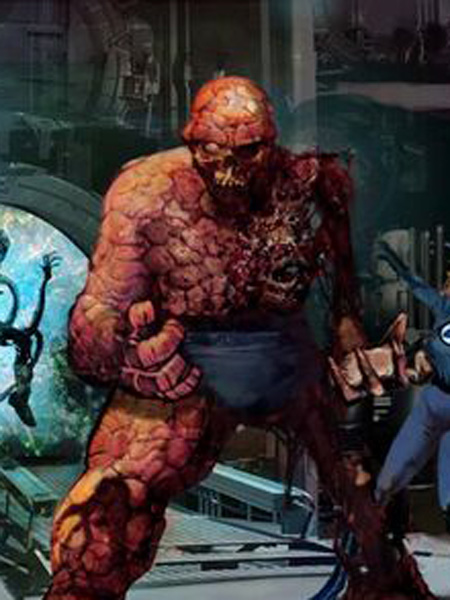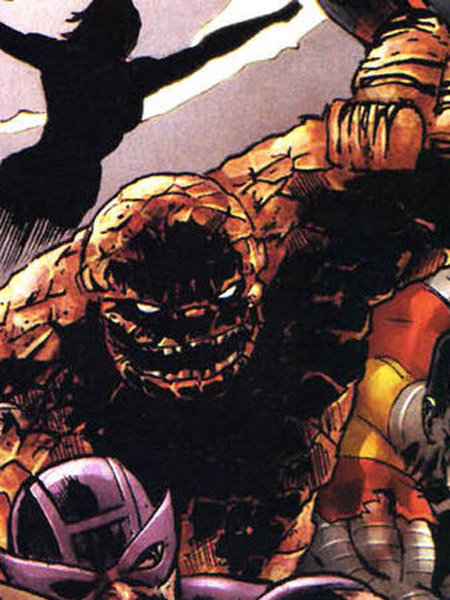 Une apparence terrifiante
The Thing est donc ici représenté avec sa peau constituée de pierre rouge toute craquelée avec des poings larges et de gros pieds, ne portant qu'un pantalon bleu déchirée. La pierre s'est retirée par endroits et laisse apparaitre son squelette semblant fait de pierre grise. Il a un poing serré et son autre main tendue vers l'avant.