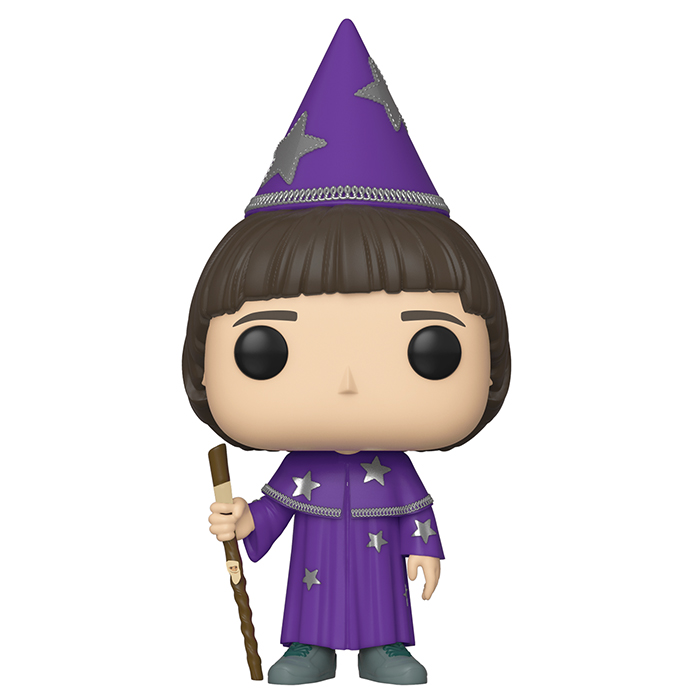 Figurine Will The Wise (Stranger Things)
La figurine Funko Pop Will The Wise (Stranger Things) vous intéresse ?

Vérifier la disponibilité sur

Le début de tout
Will est l'un des personnages principaux de la fameuse série fantastique Stranger Things. Au début de la saison 1, Will se fait enlever par une étrange créature venue d'une dimension parallèle. Grâce à Eleven, une jeune fille ayant été élevée dans un laboratoire et ayant des pouvoirs psychiques, les amis et la famille de Will vont trouver où il est et le sauver. En saison deux, on apprend donc à mieux connaitre Will qui est un garçon plutôt discret et passionné, comme ses amis, de jeu de rôle et de science. Il va commencer à avoir des visions du monde parallèle et on va très vite se rendre compte qu'il est en fait, en quelques sortes, possédé par la créature de l'autre monde. Encore une fois, ses proches vont tout faire pour le sauver et il semblerait que Will soit enfin débarrassé. En saison trois, on retrouve le groupe d'amis presque un an plus tard profitant de leur été à priori calme à Hawkins. Ils profitent du nouveau centre commercial qui a ouvert ainsi que de la fête foraine. Mais de nouveaux phénomènes étranges commencent à se produire faisant penser qu'ils ne sont pas encore débarrassés de l'Upside Down.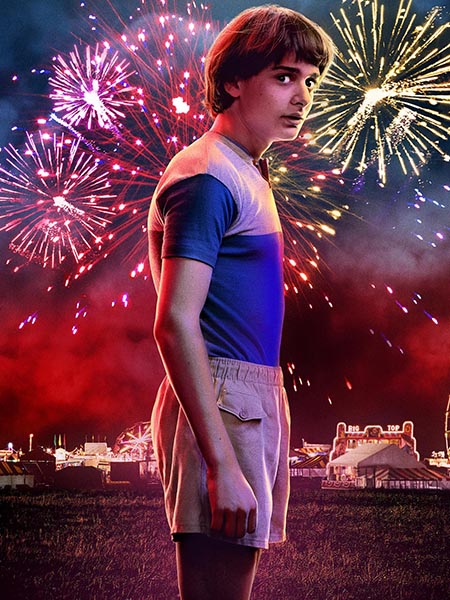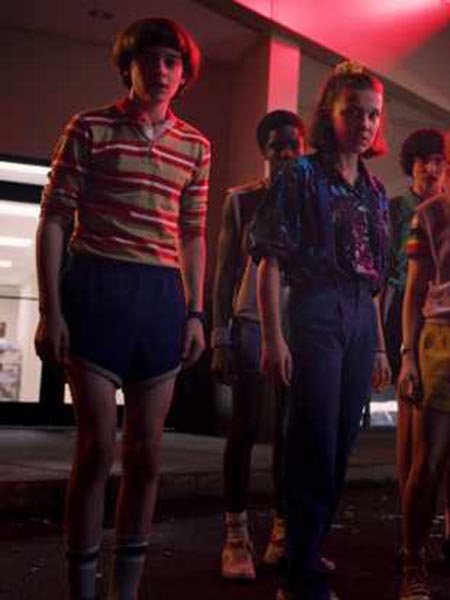 Will le mage
Pour cette nouvelle version de Will, Funko a décidé de le représenter avec sa tenue de Will The Wise. En effet, quand celui-ci a commencé à avoir des visions de l'Upside Down, ses amis l'avaient rebaptisé Will The Wise en hommage aux jeux de rôle qu'ils aiment tant et au fait que c'est aussi son déguisement préféré. Il est donc représenté avec une longue robe de mage violette avec des étoiles argentées. Il porte un chapeau pointu assorti sur ses cheveux avec cette coupe au bol typique de l'époque. Il porte aussi des baskets grises et tient dans sa main un baton en bois pour compléter sa tenue de mage.