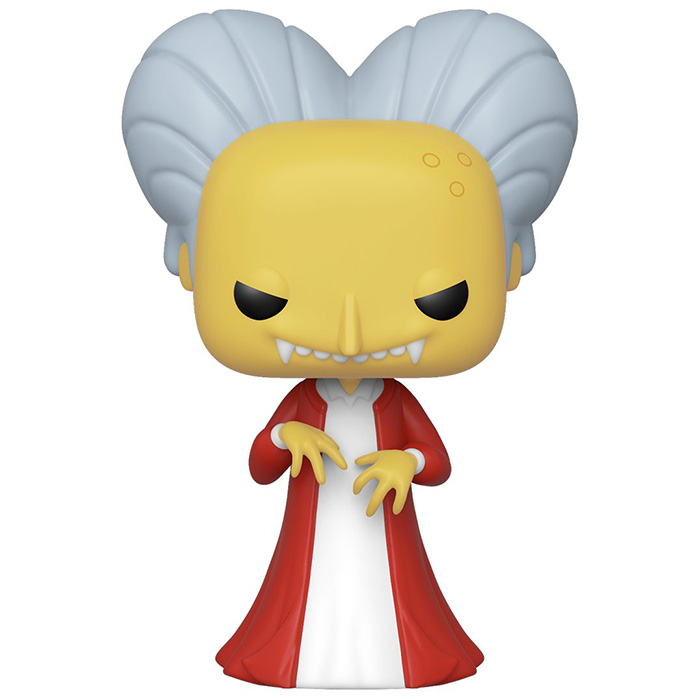 Figurine Vampire Mr Burns (The Simpsons)
La figurine Funko Pop Vampire Mr Burns (The Simpsons) vous intéresse ?

Vérifier la disponibilité sur

Un méchant alternatif
Vampire Mr Burns est un personne de The Treehouse of Terror, la série d'épisodes spéciaux de la série Les Simpsons. Il existe environ un épisode par saison diffusé au moment d'Halloween et les histoires sont complètement indépendantes de la trame principale de la série. Mr Burns, est toujours le patron d'Homer mais il est cette fois un vampire qui créé le scandale en dévorant quelqu'un dans la ville. Plus tard, il invite Homer et sa famille chez lui. Bart est suspicieux et, en enquêtant dans la maison du vampire, il se fait mordre et devient lui aussi un vampire. Homer décide alors de tuer le comte Burns, perdant ainsi son travail. Mais en revenant chez lui, il s'aperçoit que c'était en fait Marge la chef des vampires.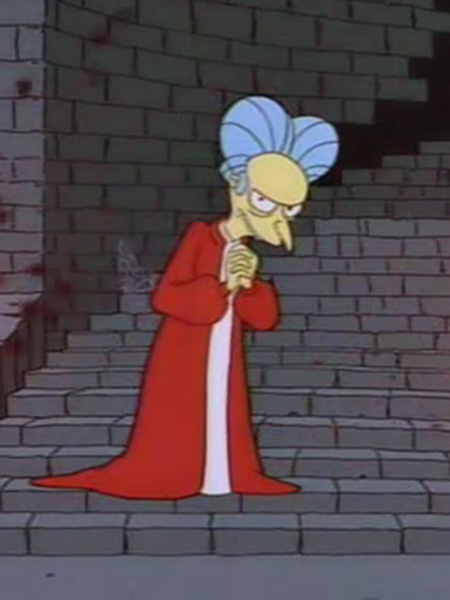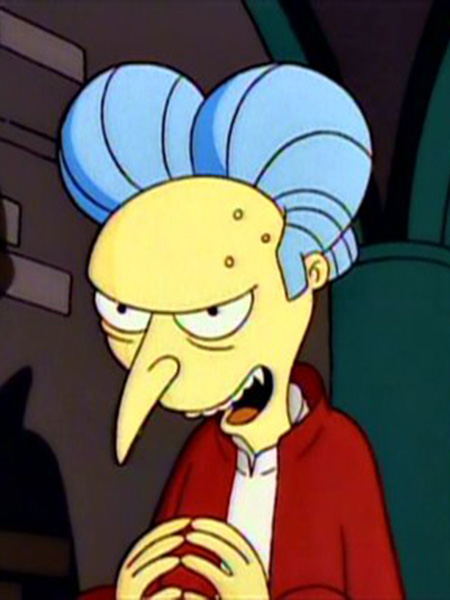 Un apprenti de Dracula
Mr Burns est donc ici représenté en vampire, son apparence étant très inspiré de la version de Gary Oldman de Dracula dans le film de Coppola. Il porte une longue chemise de nuit blanche avec une longue robe de chambre rouge. Au niveau de la tête, on retrouve ses cheveux blancs coiffés de manière très volumineuse comme Dracula. Enfin, de sa bouche dépassent ses dents et plus particulièrement ses deux canines aiguisées. Il tient ses mains devant lui de manière très exagérée.