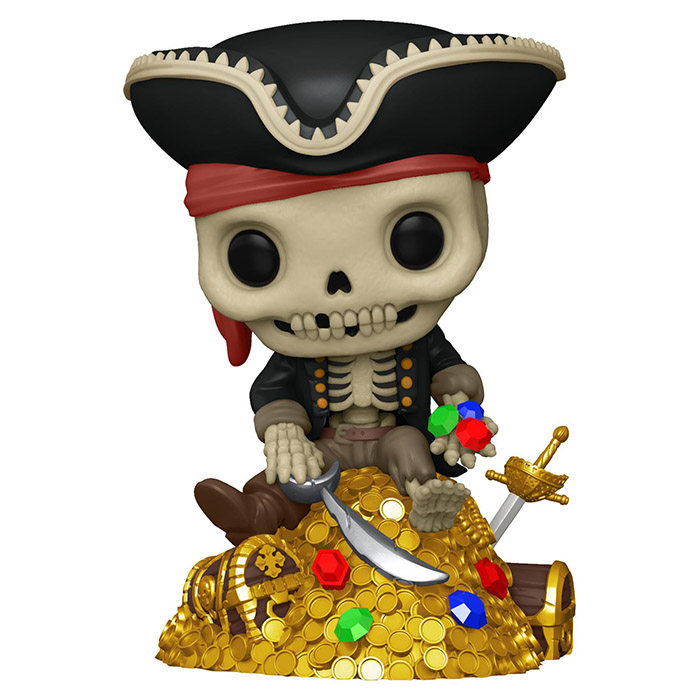 Figurine Treasure Skeleton glows in the dark (Pirates of the Caribbean)
La figurine Funko Pop Treasure Skeleton glows in the dark (Pirates of the Caribbean) vous intéresse ?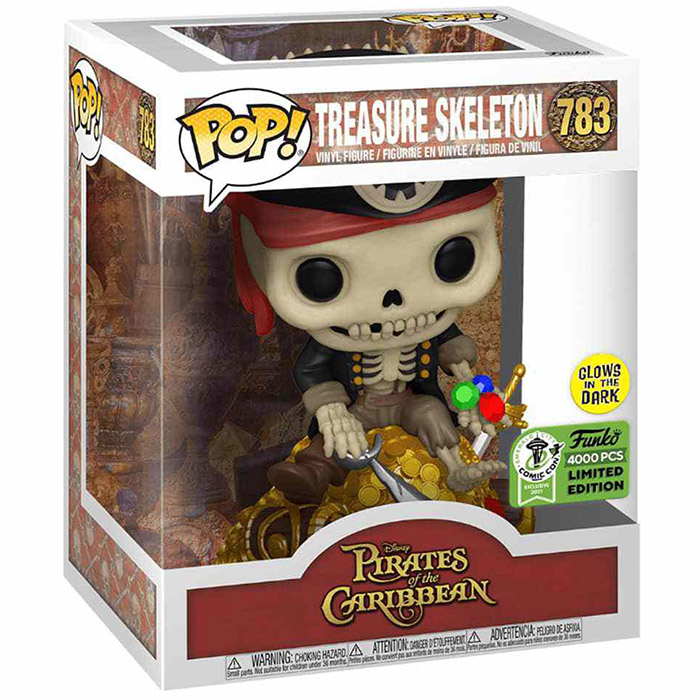 Vérifier la disponibilité sur

Un célèbre squelette
Le squelette du trésor est un des plus célèbres automates de l'attraction Pirates des Caraïbes des parcs Disneyland. Cette attraction, l'une des plus populaires, fut inaugurée dans le premier parc Disneyland en 1967, puis fut présente dès l'ouverture ou presque des cinq autres parcs à chateau. Dans cette attraction, les visiteurs sont sur l'eau dans un bateau qui se promène de nuit dans un univers de pirate. On se balade d'abord dans un village de pirate avant d'arriver dans les sous-sols et dans la fameuse caverne où se trouve un immense trésor. Là, sur une pile de pièces d'or et de pierres précieuses, on retrouve le squelette d'un pirate assis sur le dessus. C'est bien sûr de cette attraction que sont nés les films Pirates des Caraïbes et le personnage de Jack Sparrow grandement inspiré de ce fameux squelette de pirate et d'un autre automate que l'on rencontre plus tôt.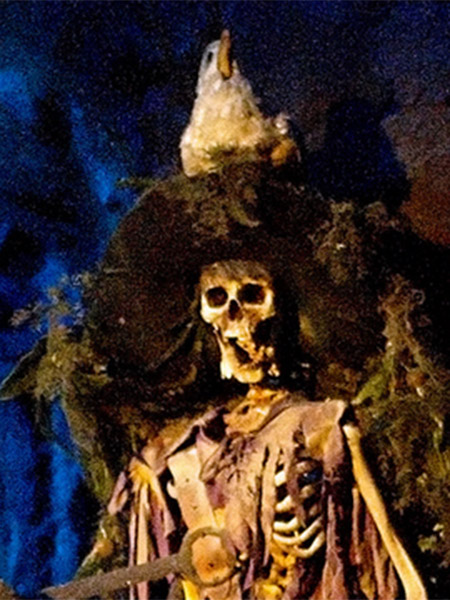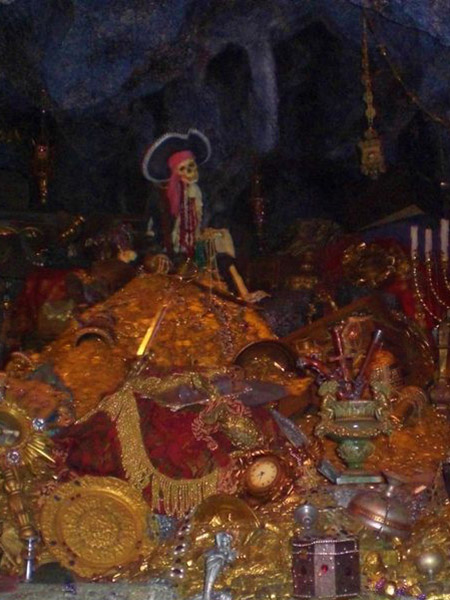 Un impressionnant trésor
Funko a donc ici représenté ce fameux pirate assis sur son tas d'or dans l'attraction, ses os brillant dans le noir. Le tas d'or constitue le socle et on voir en plus des pierres précieuses, des coffres et des épées dépassant du tas. Le squelette porte donc une tenue de pirate avec une seule botte, un manteau noir aux boutons dorés ainsi qu'un tricorne noir avec un bandana rouge en dessous. Il tient encore dans sa main son épée et quelques pierres précieuses dans l'autre main.