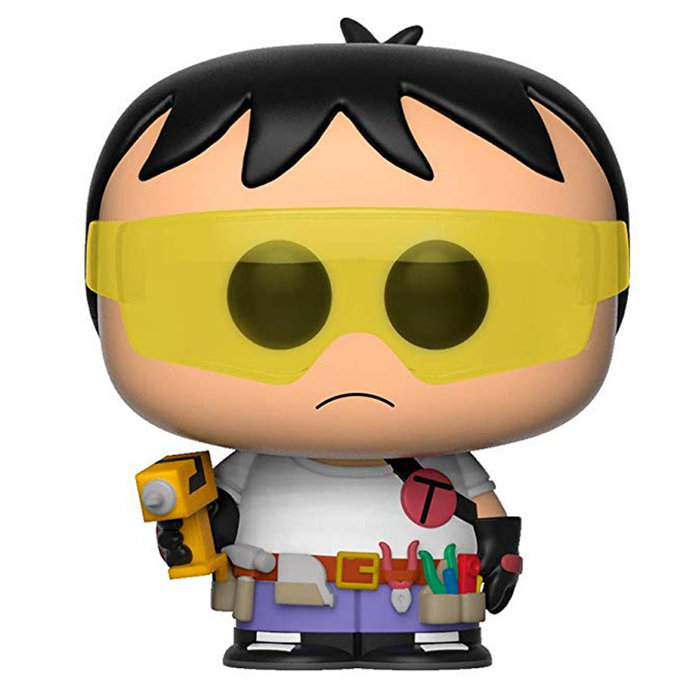 Figurine Toolshed (South Park)
Encore un super héros ridicule
Toolshed est l'identité de super-héros utilisé par Stan Marsh dans un certain nombre d'épisodes de la série animée pour adultes South Park. En effet, dans cette série racontant la vie de quatre garçons de CE2 dans une ville paumée des Etats-Unis, les enfants se lancent souvent dans des histoires complètement délirantes en se prenant très au sérieux. C'est le cas pour la série d'épisodes Coon and friends où les enfants se prennent tous pour des super-héros autour de The Coon, l'identité secrète de Cartman. Les pouvoirs supposés de Toolshed sont le contrôle de tous les outils (qu'il a en fait volé dans la caisse à outils de son père).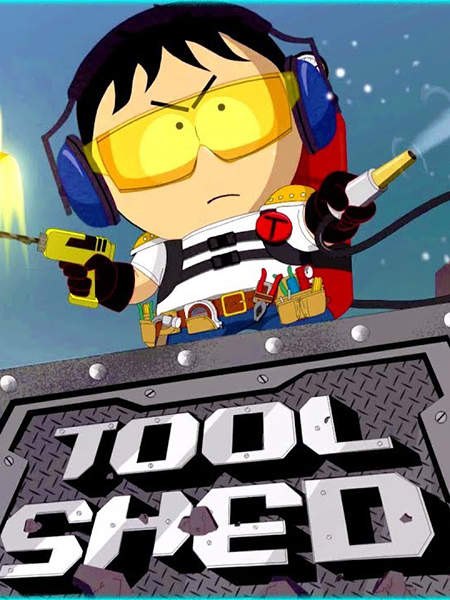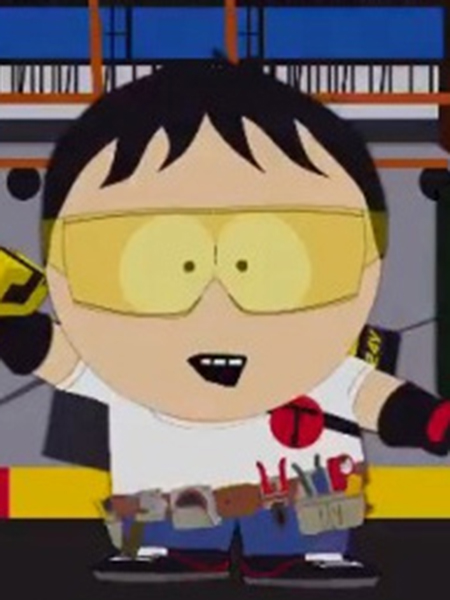 Un costume utilitaire
Comme son nom l'indique, Toolshed est censé contrôler les outils et il est donc représenté avec le costume qui va avec. Il porte un simple pantalon violet et un t-shirt blanc mais il porte surtout une impressionnante ceinture d'outils sur laquelle on peut voir des pinces, des marteaux, un mètre, etc … Il porte aussi des gants noirs et tient une perceuse jaune dans sa main droite en guise d'arme. Enfin, il porte un simple "T" sur la poitrine, ainsi que des lunettes de bricolage en guise de masque.